Take a quick look
We're committed to creating an education as unique as your career path. So, whether your goal is a new career or moving up in your field, our innovative programs will get you going your way.
01
Customize your plan
We work with you to map your path to your goal.
02
Learn from experience
From real-world case studies to employer-based projects, we prepare you to manage what comes next.
03
Choose your focus
Whatever you're passionate about, you'll find the classes to sharpen your specialty.
04
Study anywhere, on your time
Part-time or full-time, we move at your speed, to get you where you're going.
Overview
Important note: this program involves workplace challenges and projects that will be completed in-person at Springfield Technical Community College (STCC) in Springfield, Massachusetts. Students must be able to attend on-ground lab courses at STCC, where about 30% of the program (and no more than 50%) has to be completed in Springfield, MA, on ground. (The rest can be completed online).
The Bachelor of Science in Advanced Manufacturing Systems (BS-AVMS) degree was co-developed with General Electric. The program was built from the ground up to give you the experience and skills that will put you in demand in the thriving field of advanced manufacturing.
There is tremendous demand for those with advanced manufacturing systems skills, where according to a 2015 study by The Manufacturing Institute and Deloitte, an estimated 3.4 million manufacturing jobs will be created over the next decade. Those with a college degree and advanced technical skills will be in high demand, according to the Washington Post.

The curriculum is organized around real workplace challenges or projects that provide hands-on learning experiences. You will complete coursework through functional areas related to five tracks within advanced manufacturing (e.g., within Inspections, you might complete a project involving nondestructive testing equipment and techniques). And you'll apply these skills in the lab space with support and coaching from industry mentors and Northeastern. At the end of the program, you'll complete a comprehensive capstone project that helps you synthesize what you've learned.

The program is designed to meet you where you are at. If you have prior relevant experience, you can get "sign off" by demonstrating proficiency—helping you earn college credit for what you learned on the job, allowing you to complete the program faster.

A degree in advanced manufacturing systems can revolutionize your career.
More Details
Unique Features
Program co-developed with General Electric
First-of-its kind program represents a new model of education where real-world experience earns university credit
An estimated 3.4 million manufacturing jobs to be created in the next decade, according to The Manufacturing Institute and Deloitte
Curriculum organized around real workplace challenges and projects to provide hands-on learning experiences
Program culminates with a comprehensive capstone project
Career Outcomes
Job demand for advanced manufacturing is rapidly growing:
In 2011, 53% of all manufacturing workers had at least some college education, up from 43% in 1994, according to the U.S. Department of Commerce's Economics and Statistics Administration.
Of 1.9 million job postings in the manufacturing industry during 2015, 68% required or preferred candidates with a bachelor's degree, according to Burning Glass Technologies.
According to a 2015 study by The Manufacturing Institute and Deloitte, an estimated 3.4 million manufacturing jobs will be created over the next decade.
Experiential / Co-op opportunities
Northeastern's signature experience-powered learning model has been at the heart of the university for more than a century. It combines world-class academics with professional practice, allowing you to acquire relevant, real-world skills you can immediately put into action in your current workplace.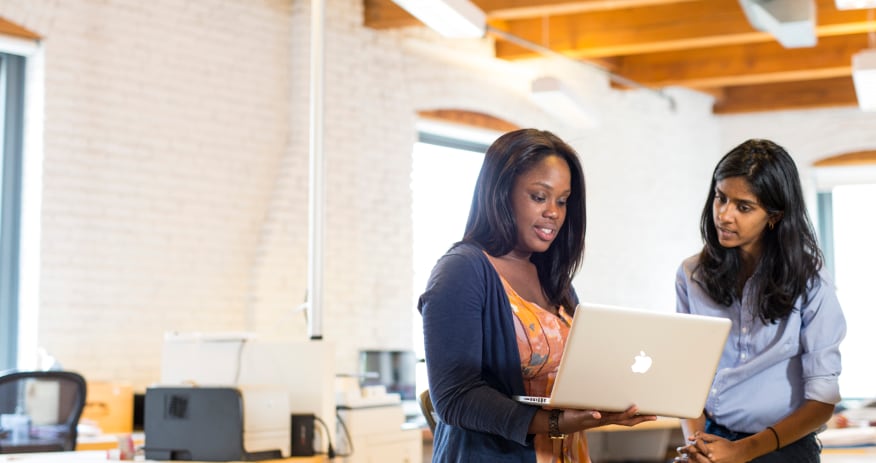 This makes a Northeastern education a dynamic, transformative experience, giving you countless opportunities to grow as a professional and person.
Get Set with a Custom Course Plan
General Requirements
University-Wide Requirement
Minimum 120 total semester hours required
Minimum 2.000 GPA required
Students must earn a minimum of 60 Northeastern University semester hours in order to receive a bachelor's degree.
Note: Individual program requirements may exceed the above minima.
NUpath Requirements
All undergraduate students are required to complete the NUpath Requirements.
Foundation Courses
32 semester hours required
English
Math
Science
Philosophy
Communication
Advanced Manufacturing Foundation Courses
18 semester hours required
Advanced Manufacturing Core Courses
36 semester hours required
| | | |
| --- | --- | --- |
| | | 3.00 |
| | | 3.00 |
| | | 3.00 |
| | | 3.00 |
| | | 3.00 |
| | | 3.00 |
| | | 3.00 |
| | | 3.00 |
| | | 3.00 |
| | | 3.00 |
| | | 3.00 |
| | | 3.00 |
Advanced Manufacturing Capstone
Grand challenges at the end of each accelerator will make up this requirement:
Electives
Complete a minimum of 28 semester hours to reach 120 semester hours.
Now Let's Talk Admissions
You know where you are headed and you've seen how our program will lead you there. So let's get going. Here's what you need to know before you enroll.
Application Requirements
Completed online application form
Academic transcript(s): must submit one of the following:

Official associate degree stating conferral OR
Official high school transcript or GED and
Official transcript from each institution attended

Optional supporting documents:

Statement of purpose (500-1000 words): identifying your educational goals and expectations from the program
Professional resumé: Current resumé that displays job responsibilities, relevant experience, and educational history
Letter of recommendation
Financing Requirements
Finance Your Education We offer a variety of resources, including scholarships and assistantships.
How to Apply Learn more about the application process and requirements.
Application Deadlines
| Fall 2021 Deadlines if Transferring Credit | Deadline |
| --- | --- |
| August 12, 2021 | September 9, 2021 |
| September 29, 2021 | October 27, 2021 |
| Fall 2021 Deadlines if not Transferring Credit | Deadline |
| --- | --- |
| September 2, 2021 | September 9, 2021 |
| October 20, 2021 | October 27, 2021 |
Student Body Profile
Students in the Advanced Manufacturing Systems program are eager to help transform ideas into tangible things that make the world a better place. Some students might already have an associate degree in mechanical engineering technology (for example). Others might have some previous college coursework completed. All of them have a desire to take advantage of the high-demand within advanced manufacturing by 'skilling themselves up.'
There are a wide variety of potential careers in the Advanced Manufacturing industry, including:
Electrical & Mechanical Maintenance Technicians
Engineering / R&D
Logistics & Supply Chain
Machinist Operator / Programmer
Production & Assembly
Quality Assurance / Control
Sales
Welder / Solderer
Career Opportunities and Services
Overview
Have questions about how to apply?
Join us for our monthly application workshop! Register today.
Did You Know?
​A bachelor's degree is worth $2.8M over an employee's lifetime (Center On Education and the Workforce, 2011).
Did You Know?
College graduates earn 74% more than high school graduates ​(Pew Research Center, 2016).