Take a Quick Look
We're committed to creating an education as unique as your career path. So, whether your goal is a new career or moving up in your field, our innovative programs will get you going your way.
01
Customize your plan
We work with you to map your path to your goal.
02
Learn from experience
From real-world case studies to employer-based projects, we prepare you to manage what comes next.
03
Choose your focus
Whatever you're passionate about, you'll find the classes to sharpen your specialty.
04
Study anywhere, on your time
Part-time or full-time, we move at your speed, to get you where you're going.
With an eye on the bottom line, competitive businesses are always looking for talented employees with the tools to enhance and control their performance. The Bachelor of Science in Finance and Accounting Management program will align your skills with employers' needs, integrating finance, accounting, technology, globalization, sustainability, and the impact of new forms of regulation with experiential learning in the financial and accounting industries.
You'll examine how companies in different sectors choose goals and strategies, improving your analytical skills with learning opportunities that range from integrated reporting and analysis, to international finance and investments. As you explore issues such as long-term planning, corporate social responsibility, and diversification, you'll learn how to prepare and interpret financial statements, create and manage budgets, measure and report important metrics and information, leverage assets, and maximize investments. You'll also gain insight on multiple business disciplines—including marketing, organizational behavior, operations, and management information systems—equipping you to pursue a career in the field of finance or accounting.
Learners can also take advantage of our plus-one accelerated pathways with the option to start earning their graduate degree one year sooner than with a traditional master's program. Choose among the Master of Science in commerce and economic development and Master of Science in management.
More Details
Unique Features
The program's hybrid format provides the flexibility you need, allowing you to study when and where it's convenient for you.
You can work on projects to ensure you get the real-world experience that puts you in demand with employers.
You'll learn from faculty experts with extensive industry experience to gain the practical skills needed to advance your career.
Pursue your master's in commerce and economic development, and management while continuing your undergraduate education through Northeastern's experiential associate to master's track in Miami.
Program Objectives
The experiential associate to master's Bachelor of Science in Finance and Accounting Management is a program accredited by the Association to Advance the Collegiate Schools of Business (AACSB).
The program gives you the opportunity to develop skills and competencies to be successful in roles in corporations, nonprofit organizations, government agencies, banks, and financial services organizations. You will learn fundamentals in investments and financial markets, create and manage budgets, formulate financial statements, engage in performance assessment, and maximize investments.
This experiential program helps you land a job or advance your career as a budget analyst, financial analyst, accountant, auditor, or personal financial advisor.
You can personalize your academic journey choosing between an entrepreneurship concentration and a variety of professional electives to help you assess financial data using modern machine learning techniques and studying the implications of technological advances on the future of the financial industry.
Northeastern University in Miami
Miami, Florida, is a major center of commerce, culture, entertainment, arts, and international trade across North America. Ranked the sixth-largest urban market in North America and among the country's most multicultural cities, Miami is proudly home to more than 1,400 multinational companies and hosts more than 100 consulates, trade offices, and binational trade collaboratives. With a rapidly growing job market, the Miami-Dade County labor force is Florida's largest and most comprehensive, totaling more than 1.1 million people.
Experiential Associate to Master's
Our Experiential Associate to Master's (eA2M) collaborates with local communities to create pathways for students to pursue credentials at multiple levels, all while providing robust student supports, mentoring and experiential learning opportunities. Each learner will have a success coach to ensure they have what they need to be successful, from scholarship supports, to jobs, to childcare, to tutoring.
Northeastern's eA2m aligns learners with sectors that provide strong career trajectories and have high demand for skilled workers.
Support Services
From technology assistance to textbooks, students entering in Miami's experiential associate to master's Bachelor of Science in Finance and Accounting Management program this fall will receive additional support services to enhance their academic journey and ensure a seamless transition back into higher education.
Scholarships and Grants
Pell Eligible Students
Federal Funding eligibility is in progress for Northeastern University in Miami. As a result, students who are Pell eligible for Fall 23 will receive institutional aid from Northeastern in lieu of their Pell funding. Students should submit a 2023-24 FAFSA to confirm eligibility for all sources of aid.
Miami Campus Excellence Scholarship
The Miami Excellence scholarship is awarded competitively to a limited number of well-qualified students. The scholarship provides a considerable tuition waiver of up to 100%.
Want to learn more? Refer to Tuition and Fees or speak to an enrollment counsellor through the inquiry form below.
The Bachelor of Science in Finance and Accounting Management is accredited by the Association to Advance Collegiate Schools of Business (AACSB).
Experiential / Co-op Opportunities
Northeastern's signature experience-powered learning model has been at the heart of the university for more than a century. It combines world-class academics with professional practice, allowing you to acquire relevant, real-world skills you can immediately put into action in your current workplace.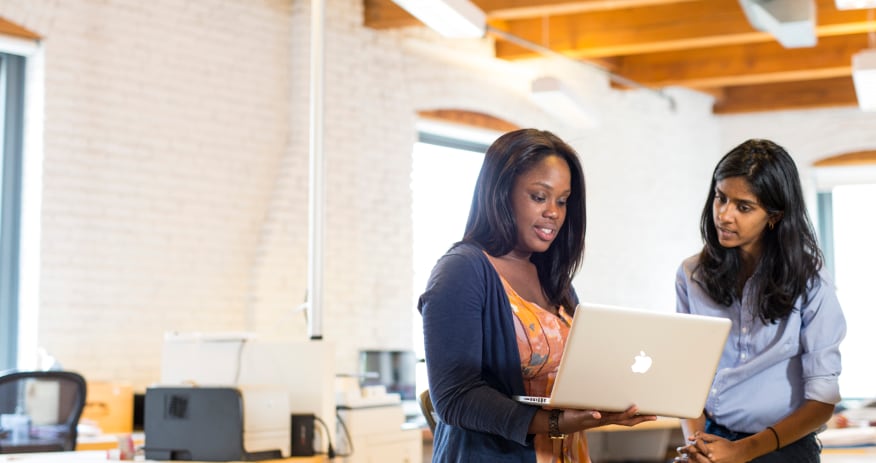 This makes a Northeastern education a dynamic, transformative experience, giving you countless opportunities to grow as a professional and person.
Get Set With a Custom Course Plan
University-Wide Requirement
Minimum 120 total semester hours required
Minimum 2.000 GPA required
Students must earn a minimum of 60 Northeastern University semester hours in order to receive a bachelor's degree.
Note: Individual program requirements may exceed the above minima.
NUpath Requirements
All undergraduate students are required to complete the NUpath Requirements.
Foundation Courses
54 semester hours required
English
Introductory Course Work
Mathematics
Economics and Marketing
Ethics and Law
Accounting and Finance
Information Management and Technology
Choose one of the following:
Choose one of the following:
Major Courses
31 semester hours required
Accounting and Analysis
Finance
Capstone
Elective Courses/Optional Concentration
Complete one of the following options to reach 120 semester hours.
Major Electives
Complete 9 semester hours from the following and an additional 26 general elective semester hours to reach 120 semester hours.
Complete 9 semester hours from the following: ACC, FIN (4000 level)
or
Entrepreneurship Concentration
Recommended General Elective Courses
Given industry trends, students are encouraged to consider the following general elective courses as they fulfill their elective requirements.
Concentrations
Note: Please consult with your advisor.

Complete the 15 semester hours listed below and an additional 20 general elective semester hours to reach 120 semester hours. Courses from the major may not double count in the concentration.
Required Courses
Complete the following four courses:
Elective Courses
Complete one of the following elective courses:
Now Let's Talk Admissions
You know where you are headed and you've seen how our program will lead you there. So let's get going. Here's what you need to know before you enroll.
Online application
Statement of purpose (500–1000 words): Identify your educational goals and expectations of the program. Please be aware that Northeastern University's academic policy on plagiarism applies to your statement of purpose.
Professional resumé
Unofficial undergraduate transcripts; official transcripts required at the time of admission
Two letters of recommendation from individuals who have either academic or professional knowledge of your capabilities such as a faculty member, colleague, or mentor, preferably one from your current employer
English language proficiency proof. Students for whom English is not their primary language must submit one of the following:

Official associate or bachelor's degree transcript from an accredited college or university in the U.S., stating degree conferral and date
TOEFL, IELTS, PTE, Duolingo, or NU Global Exam scores
Finance Your Education We offer a variety of resources, including scholarships and assistantships.
Military Discount Active U.S. servicemembers and their spouses are eligible to receive an amended tuition rate of $250/semester hour for our Bachelor Completion Programs. Northeastern is committed to making education within reach and affordable for our military students. 
Student Body Profile
When surveyed, 69% of employers say they prefer job candidates with data analytics skills, and the number of hired data analysts is expected to grow by 25% from 2020 to 2030. According to the U.S. Bureau of Labor Statistics, job opportunities in the analytics field are expected to grow at a faster-than-average pace, especially for graduates with the ability to interpret and transform data into actionable insights.

Impressive Demand
Overall employment in business and financial occupations is projected to grow 7% from 2021 to 2031.
About 715,100 new financial jobs will be added during the next decade.
An additional 980,200 openings each year, on average, are projected to come from the need to replace workers who leave their occupations permanently. (U.S. BLS, 2021)
What can you do with your degree?
The Bachelor of Science in Finance and Accounting Management program is designed for students who desire to work for accounting firms, corporate accounting and finance departments, governmental agencies, and nonprofit organizations.
Careers for graduates include:
Financial and managerial accountant
Auditor
Financial specialist
Accounting clerk
Bookkeeper
Real estate appraiser or assessor
Budget analyst
Cost estimator
Claims adjustor/examiner
Financial analyst
Insurance underwriter
Loan officer
Management analyst
Financial advisor
Tax examiner
Revenue agent