Take a Quick Look
We're committed to creating an education as unique as your career path. So, whether your goal is a new career or moving up in your field, our innovative programs will get you going your way.
01
Customize your plan
We work with you to map your path to your goal.
02
Learn from experience
From real-world case studies to employer-based projects, we prepare you to manage what comes next.
03
Choose your focus
Whatever you're passionate about, you'll find the classes to sharpen your specialty.
04
Study anywhere, on your time
Part-time or full-time, we move at your speed, to get you where you're going.
With the modernization and automation of the manufacturing industry, the need for skilled manufacturing professionals is growing rapidly. According to a recent study by Deloitte and The Manufacturing Institute, the U.S. manufacturing labor force will have a shortage of 2.4 million skilled manufacturing professionals by 2028.
Our innovative Bachelor of Science in Mechatronics program is offered at Northeastern's Boston campus, making this program one of the only bachelor's-level mechatronics programs in New England, a fast-growing manufacturing region in the U.S.
In this program you will gain an in-depth understanding of key engineering fields, including how to:
Design, develop, test, and integrate mechatronic systems for a broad range of applications in a variety of industries ranging from aerospace and automotive to medical equipment and high-speed manufacturing of consumer goods

Utilize manufacturing technology, software, and programming languages including AutoCAD, SolidWorks, Multisim, and more to automate and optimize manufacturing processes

Design and integrate a functional mechatronics device to demonstrate the understanding of a multidisciplinary knowledge base and skill-set

Complete a self-assessment of professional and personal effectiveness competencies to craft a concrete plan for lifelong learning and continuous improvement as an engineering professional
With immediate access to Northeastern's extensive network of manufacturing and engineering alumni, as well as experiential learning opportunities at market-leading manufacturing companies in the Boston area including GE Aviation, Brooks Automation, and Teradyne, you will have the unique opportunity to build industry connections in this high-growth, high-earnings, and leading-edge sector of the global economy.
You will also have access to Northeastern's state-of-the-art labs, where you will learn cutting-edge manufacturing technology, processes, and software and learn from faculty with real-world industry expertise from companies such as Gillette, General Electric, United Technologies, Sikorsky Aircraft, BAE, Stanley Black & Decker, Procter & Gamble, and Bose Corporation.
More Details
Unique Features
One of the only bachelors-level mechatronics degree programs in New England
You can participate in real-world, hands-on learning projects to ensure you get the experience that puts you in demand with employers
You'll learn from faculty experts who have extensive real-world experience and who will ensure you get the practical skills that will help you advance your career
Experiential / Co-op Opportunities
Northeastern's signature experience-powered learning model has been at the heart of the university for more than a century. It combines world-class academics with professional practice, allowing you to acquire relevant, real-world skills you can immediately put into action in your current workplace.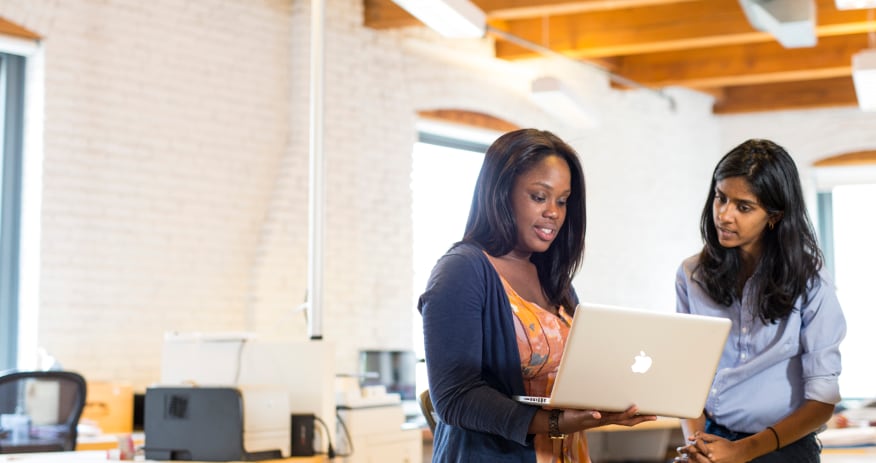 This makes a Northeastern education a dynamic, transformative experience, giving you countless opportunities to grow as a professional and person.
Get Set With a Custom Course Plan
Please note: The following is a sample curriculum and is subject to change. Enrolled students should reference the academic catalog for current program requirements.
University-Wide Requirement
Minimum 120 total semester hours required
Minimum 2.000 GPA required
Students must earn a minimum of 60 Northeastern University semester hours in order to receive a bachelor's degree.
Note: Individual program requirements may exceed the above minima.
NUpath Requirements
All undergraduate students are required to complete the NUpath Requirements.
General Education Courses
| | | |
| --- | --- | --- |
| | | 3.00 |
| | | 1.00 |
| | | 3.00 |
| | | 3.00 |
| | | 3.00 |
| | | 1.00 |
| | | 3.00 |
Engineering Education Courses
| | | |
| --- | --- | --- |
| | | 3.00 |
| | | 3.00 |
| | | 3.00 |
| | | 3.00 |
| | | 3.00 |
| | | 3.00 |
| | | 3.00 |
| | | 1.00 |
Fundamental Mechatronics Courses
| | | |
| --- | --- | --- |
| | | 3.00 |
| | | 3.00 |
| | | 3.00 |
| | | 3.00 |
| | | 2.00 |
| | | 3.00 |
| | | 2.00 |
| | | 3.00 |
| | | 3.00 |
| | | 3.00 |
| | | 3.00 |
| | | 3.00 |
| | | 3.00 |
| | | 2.00 |
Advanced Mechatronics Courses
Capstone Project
Electives
Complete a minimum of 18 semester hours to reach a total of 120 semester hours.
Now Let's Talk Admissions
You know where you are headed and you've seen how our program will lead you there. So let's get going. Here's what you need to know before you enroll.
Application Facts – begin at our website
No application fees
No SATs or ACTs required
Multiple start terms per year
Requirements
Online application – free and simple to complete
Academic transcripts: submit one of the following

Official high school degree or completed attestation form
Official GED
Official associate degree showing degree conferral and date

Transfer credit documentation: should be submitted with your application material

Academic transcripts from each institution you previously attended:

Official U.S. transcripts: if you applied previously earned credit toward your earned associate degree, you must request transcripts from each institution you attended.
Official foreign transcripts: must include English translation. We encourage you to submit a course-by-course evaluation of your diploma(s) and transcript(s)

College-level examinations: official examination score(s)
Military evaluation

Proof of English language proficiency: ONLY for students for whom English is not their primary language
For more information on Bachelor's Completion Admissions Requirements, please visit our Application Web Page.
Finance Your Education We offer a variety of resources, including scholarships and assistantships.
Military Discount Active U.S. servicemembers and their spouses are eligible to receive an amended tuition rate of $250/semester hour for our Bachelor Completion Programs. Northeastern is committed to making education within reach and affordable for our military students. 
Application Deadlines
The deadlines below are recommended; however, admissions decisions are made on a rolling basis and applications submitted after these deadlines will still be considered for the upcoming term.
The domestic deadlines below allow time for those transferring credits. More details.
Domestic Application Deadlines
International Application Deadlines*
*International deadlines are only applicable if the program is F1 compliant.
Student Body Profile
Job demand for advanced manufacturing is rapidly growing:
In 2011, 53% of all manufacturing workers had at least some college education, up from 43% in 1994, according to the U.S. Department of Commerce's Economics and Statistics Administration.
Of 1.9 million job postings in the manufacturing industry during 2015, 68% required or preferred candidates with a bachelor's degree, according to Burning Glass Technologies.
According to a 2015 study by The Manufacturing Institute and Deloitte, an estimated 3.4 million manufacturing jobs will be created over the next decade.
Mechatronics and robotics graduates provide a solution for much of the manufacturing industry's automation needs because of their multidisciplinary knowledge and experience. Upon graduation, you will be prepared to fill roles blending traditional mechanical and electrical engineering concepts with practical knowledge of software, motion control, sensors, and networking.
Potential careers for those with a BS in mechatronics include:
Engineering and architectural manager

Mechanical engineer

Robotics engineer

Mechatronics engineer

Robot programmer

Automation engineer

Electrical engineer

Electromechanical technician