Take a quick look
We're committed to creating an education as unique as your career path. So, whether your goal is a new career or moving up in your field, our innovative programs will get you going your way.
01
Customize your plan
We work with you to map your path to your goal.
02
Learn from experience
From real-world case studies to employer-based projects, we prepare you to manage what comes next.
03
Choose your focus
Whatever you're passionate about, you'll find the classes to sharpen your specialty.
04
Study anywhere, on your time
Part-time or full-time, we move at your speed, to get you where you're going.
Overview
The continual expansion of globalization has changed the landscape of higher education worldwide and fueled the demand for professionals with the skills and knowledge to enter this increasingly specialized field. By concentrating in global student mobility, students can:
Explore the business of international education, including the role of third-party study abroad providers, recruiters, program developers, and nonprofits, as well as the immigration and legal issues facing the industry.
Develop basic field research and cross-cultural communication skills, and gain the tools they need to hypothesize the impact of future global trends.
Apply theory to real-world situations through case studies, service learning opportunities, and international field study experiences.
Prepare for leadership roles in the international education field, in areas such as admissions and recruitment, ESL and language programs, study abroad, and international study, work, and volunteer exchange.
Students will receive a grounding in cross-cultural theories while also exploring the widening range of program types, methods of delivery, and the importance of experiential and service-learning exchanges. The graduate certificate prepares students for employment in various sectors of the international education field including:
Study abroad
International student and scholar services
International admissions and recruitment
The development and administration of international study, work, and volunteer exchange
Student ESL and language programs
The complex range of U.S. government-sponsored international exchange programs such as Fulbright, Humphrey, Muskie, YES, and scores of others
NGOs supporting these exchanges such as IIE, Amideast, American Councils, and many others
Creating and administering exchange programs for working professionals outside of higher education, targeting religious, philanthropic, and thematic programs
More Details
Unique Features
Boston location is a hub for education
Participate in extracurricular events such as symposiums and panel discussions relevant to the field
Experiential / Co-op opportunities
Northeastern's signature experience-powered learning model has been at the heart of the university for more than a century. It combines world-class academics with professional practice, allowing you to acquire relevant, real-world skills you can immediately put into action in your current workplace.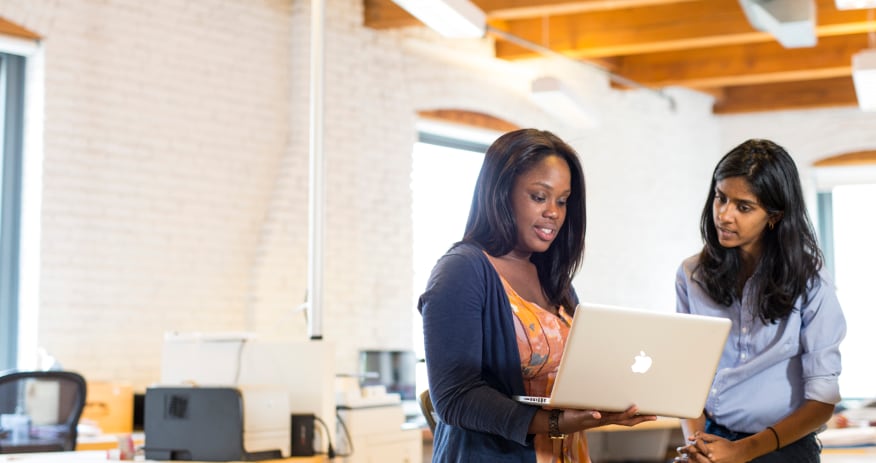 This makes a Northeastern education a dynamic, transformative experience, giving you countless opportunities to grow as a professional and person.
Get Set with a Custom Course Plan
General Requirements
Required Courses
Elective
Complete one of the following:
(NOTE: INT 6900 requires co-registration in a 1-q.h. directed study. Students interested in taking INT 6900 should contact their academic advisor.)
Now Let's Talk Admissions
You know where you are headed and you've seen how our program will lead you there. So let's get going. Here's what you need to know before you enroll.
Application Requirements
Online application
Statement of purpose (500–1000 words): identifies your educational goals and expectations from the program
Professional resumé
Unofficial undergraduate transcripts; official transcripts required at the time of admission
English language proficiency proof: Students for whom English is not their primary language must submit one of the following:

Official associate or bachelor's degree transcript from an accredited college or university in the U.S., stating degree conferral and date

TOEFL, IELTS, PTE, Duolingo, or NU Global Exam scores
Financing Requirements
Finance Your Education We offer a variety of resources, including scholarships and assistantships.
How to Apply Learn more about the application process and requirements.
Cost and Tuition
Estimated Total Tuition
This is an estimate based on the tuition rates for Academic Year 2020-2021 and does not include any fees or other expenses. Some courses and labs have tuition rates that may increase or decrease total tuition. Tuition and fees are subject to revision by the president and Board of Trustees at any time. For more detailed information, please visit Student Financial Services.
Application Deadlines
Our admissions process operates on a rolling basis, however we do recommend following the application guidelines below to ensure you can begin during your desired start term.
| Winter 2021 | Deadline |
| --- | --- |
| January 1, 2021 | Domestic application complete (First half start: January 19, 2021) |
| February 12, 2021 | Domestic application complete (Second half start: February 22, 2021) |
| Spring 2021 | Deadline |
| --- | --- |
| April 2, 2021 | Domestic application complete (First half start: April 12, 2021) |
| May 14, 2021 | Domestic application complete (Second half start: May 24, 2021) |
| Summer 2021 | Deadline |
| --- | --- |
| July 2, 2021 | Domestic application complete (Start date: July 12, 2021) |
| Fall 2021 | Deadline |
| --- | --- |
| September 7, 2021 | Domestic application complete (first half start: September 20, 2021) |
| October 18, 2021 | Domestic application complete (second half start: November 1, 2021) |
Student Body Profile
Below is a look at where our Education & Learning alumni work, the positions they hold, and the skills they bring to their organization.
Where They Work

Boston Public Schools
Chicago Public Schools
NYC Department of Education
Massachusetts Institute of Technology
Tufts University

What They Do

Education
Community and Social Services
Business Development
Human Services
Entrepreneurship

What They're Skilled At

Teaching
Public Speaking
Curriculum Development
Leadership
Research
Learn more about Northeastern Alumni on Linkedin.
Career Opportunities and Services
Overview
Thinking about pursuing a graduate degree?
Explore seven reasons to attend graduate school.
Did You Know?
There are over 1.9MM international students studying in the U.S., driving the need for higher education professionals in global student mobility (Institute of International Education, Open Doors Data 2019).
Stackable Certificate:
This certificate can stack into the Master of Science in Global Studies and International Relations.
Did You Know?
Graduate certificate holders earn on average a 25% salary increase.
From our Faculty
"Northeastern University has a fantasitc network indispensible in helping us link our students with professional opportunities." — Marissa Lombardi, Assistant Teaching Professor and Faculty Director