Take a Quick Look
We're committed to creating an education as unique as your career path. So, whether your goal is a new career or moving up in your field, our innovative programs will get you going your way.
01
Customize your plan
We work with you to map your path to your goal.
02
Learn from experience
From real-world case studies to employer-based projects, we prepare you to manage what comes next.
03
Choose your focus
Whatever you're passionate about, you'll find the classes to sharpen your specialty.
04
Study anywhere, on your time
Part-time or full-time, we move at your speed, to get you where you're going.
Our Master of Professional Studies in Applied Machine Intelligence is a multi-disciplinary, experience-based program that prepares students to innovate within the rapidly growing field of artificial intelligence. Through courses and projects that focus on applied machine learning, artificial intelligence, data management, data analysis, and data visualization, students learn to address business issues in any industry.
Northeastern's Experiential Network (XN) forms an integral part of the Applied Machine Intelligence degree. Through this network, students take on in-class projects that partner them with businesses around the world—including Google, AWS, Deloitte, Samsung, Dell, Uber, and more—to solve pressing challenges with AI and other technology. XN projects teach students how to collaborate, communicate, ask meaningful questions, and effectively solve problems while demonstrating to employers that they have the technical skills necessary to succeed. This type of experience is particularly valuable within the AI field, as candidates with advanced technical skills have become increasingly difficult to find.
The program's modular curriculum allows students to customize their classes, projects, and other experiential learning opportunities based on their unique interests. Students can also choose to specialize their studies with concentrations in healthcare, finance, human resources, and business ventures.
More Details
Three Literacies
Technological literacy: evaluating and integrating tools, techniques and conceptual skills necessary for managing complex systems.
Data literacy: illustrating the significance of digital and global transformation leading to the creation of business strategies, to make data informed decisions, and to drive innovation as well as create competitive advantage.
Human literacy: lifelong learning, communication, and design, and leading innovation needed for guiding AI systems, including assessing and developing an ethical position, critical thinking and cultural agility.
Unique Features
Graduate with a portfolio of work samples that demonstrate your range and depth of competencies and skills with machine learning and artificial intelligence.
Work closely with faculty from different fields and areas of expertise.
Our experiential AI curricula includes an introductory core, as well as an advanced core with an end-to-end AI education, with the goal to proactively and thoughtfully prepare students for the evolving technology and the challenges it presents.
Target a successful career in applied artificial intelligence and machine learning.
Select a concentration in these fast-growing areas: pharmaceuticals/healthcare, finance, human resources, or business ventures.
Prepare to excel with the highest demand skills focusing on data, technology, and human literacy.
Career Outlook
According to the World Economic Forum, AI technology will create 12 million new jobs by 2025. Now's the time to prepare yourself for a changing industry by building desirable skills and experience with an MPS in Applied Machine Intelligence.
Hear more from industry experts speaking at Northeastern's AI Symposium on how AI-related technologies will impact organizations and workers.
Check Out Your Career Prospects
Beginning your journey with us is a big decision. But it's a smart one. Your field is evolving rapidly. That's why we're constantly innovating our programs to anticipate your industry's needs. So, no matter where your field goes, you can lead the way.
12M
new jobs AI technology will create by 2025
World Economic Forum
37B
global AI software market size by 2025
Forrester
Experiential / Co-op Opportunities
Northeastern's signature experience-powered learning model has been at the heart of the university for more than a century. It combines world-class academics with professional practice, allowing you to acquire relevant, real-world skills you can immediately put into action in your current workplace.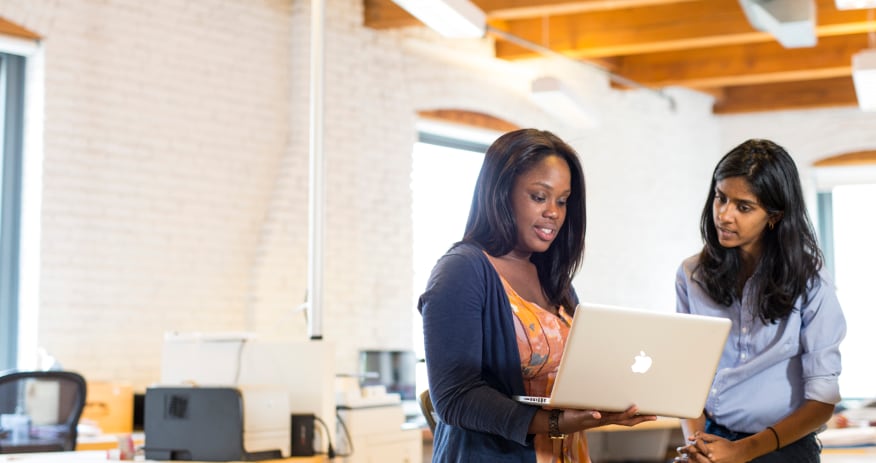 This makes a Northeastern education a dynamic, transformative experience, giving you countless opportunities to grow as a professional and person.
Get Set With a Custom Course Plan
Please note: The following is a sample curriculum and is subject to change. Enrolled students should reference the academic catalog for current program requirements.
Note: All students accepted to the MPS in Applied Machine Intelligence will be required to complete a Python Placement Exam upon acceptance. Those who achieve an 85% or greater will start with EAI 6000, those below 85% will have to take a required Python course in their first term that will count towards a required elective.
Experiential Network and Capstone
Elective Courses
Complete a minimum of 10 quarter hours from the following to reach 45 quarter hours.
| | | |
| --- | --- | --- |
| | | 3.00 |
| | | 3.00 |
| | | 3.00 |
| | | 3.00 |
| | | 3.00 |
| | | 3.00 |
| | | 3.00 |
| | | 3.00 |
| | | 3.00 |
| | | 2.00 |
Now Let's Talk Admissions
You know where you are headed and you've seen how our program will lead you there. So let's get going. Here's what you need to know before you enroll.
Cost and Tuition
Estimated Total Tuition
This is an estimate based on the tuition rates for Academic Year 2023-2024 and does not include any fees or other expenses. Some courses and labs have tuition rates that may increase or decrease total tuition. Tuition and fees are subject to revision by the president and Board of Trustees at any time. For more detailed information, please visit Student Financial Services.
For students interested in pursuing financial assistance or educational loans, additional educational costs, known as Cost of Attendance (COA) components, can be included in the calculation of aid and loan eligibility. Components may include food, housing, books, course materials, supplies, equipment, transportation, personal expenses, and the cost of obtaining a first professional licensure. You can find comprehensive details on Student Financial Services website. Please keep in mind that COA can vary significantly depending on academic program, enrollment intensity, and individual circumstances.
Student Body Profile
Below is a look at where our Analytics alumni work, the positions they hold, and the skills they bring to their organization.
Where They Work

Dell EMC
JPMorgan Chase & Co.
ADP
Staples
Interactive Data

What They Do

Information Technology
Operations
Program and Project Management
Business Development
Entrepreneurship

What They're Skilled At

Business Analysis
Leadership
Requirements Analysis
Software Development Life Cycle (SDLC)
Project Management
Learn more about Northeastern Alumni on Linkedin.