Take a Quick Look
We're committed to creating an education as unique as your career path. So, whether your goal is a new career or moving up in your field, our innovative programs will get you going your way.
01
Customize your plan
We work with you to map your path to your goal.
02
Learn from experience
From real-world case studies to employer-based projects, we prepare you to manage what comes next.
03
Choose your focus
Whatever you're passionate about, you'll find the classes to sharpen your specialty.
04
Study anywhere, on your time
Part-time or full-time, we move at your speed, to get you where you're going.
Increased attention on disease prevention through better dietary habits has heightened the demand for skilled nutrition professionals. In response, the College of Professional Studies has developed an online Master of Science in Applied Nutrition degree program. Designed to build on your existing clinical knowledge, this advanced program is open to individuals who hold undergraduate degrees in health science, dietetics, or a related area.
The program provides you with the opportunity to concentrate in one of four specialty areas:
Obesity and Nutritional Health
Nutrition Education
Nutrition and Fitness
Business and Entrepreneurship in Nutrition
Integrative Health and Wellness
Led by real-world practitioners, including dietitians, exercise scientists, and clinical psychologists, this innovative nutrition degree provides you with a solid grounding in nutrition, metabolism, disease prevention, health promotion, and clinical behavior. Complementing the core nutrition courses is the college's renowned nutrition practicum that allows you to work directly with registered dietitians, fitness specialists, as well as other health professionals. After completing this degree, you will emerge with the knowledge and skills you need to succeed in the field of nutrition. (Disclaimer: this is not a registered dietitian program, and a verification statement is not provided upon completion of the program.)
More Details
Unique Features
Choose from four degree concentrations
Work directly with registered dietitians, fitness specialists, as well as other health professionals
Online format allows working health professionals to advance their career while honing their knowledge and skills
On average, students can complete this degree in less than two years
Program Objectives
By taking part in this highly focused nutrition degree program, you will increase your knowledge and aptitude through:
Translating theory and current research into practice
Examining the metabolism, physiological actions, and interrelationships of carbohydrates, protein, fats, vitamins, minerals, and water
Exploring the application of nutrition principles in the treatment and prevention of diseases
Studying varying techniques and methods used in nutritional research
Investigating theories to facilitate the adoption of healthy behaviors
Recognizing the complex factors that influence nutritional practices
Career Outlook
Heightened interest in health, wellness, and disease prevention has created more career options for nutrition professionals. To that end, according to the American Dietetic Association, demand for nutritional counseling, treatment, and education is on the rise—a result of greater emphasis on diet and nutrition, as well as a growing population that is living longer.
Prerequisite Coursework
Applicants must have completed the following:
Two courses in chemistry
Two courses in biology
Anatomy & Physiology I & II
General nutrition (or related) course
Experiential / Co-op Opportunities
Northeastern's signature experience-powered learning model has been at the heart of the university for more than a century. It combines world-class academics with professional practice, allowing you to acquire relevant, real-world skills you can immediately put into action in your current workplace.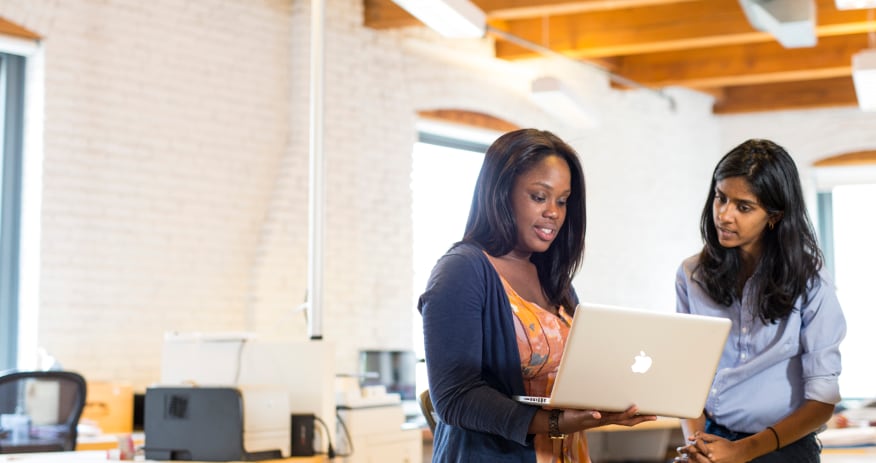 This makes a Northeastern education a dynamic, transformative experience, giving you countless opportunities to grow as a professional and person.
Get Set With a Custom Course Plan
Please note: The following is a sample curriculum and is subject to change. Enrolled students should reference the academic catalog for current program requirements.
| | | |
| --- | --- | --- |
| | | 4.00 |
| | | 4.00 |
| | | 4.00 |
| | | 4.00 |
| | | 4.00 |
| | | 4.00 |
| | 1.00 | 4.00 |
Note: NTR 6866 (Applied Research in Nutrition) is recommended as the last course taken.
Concentrations
Required Courses
Experiential Capstone
Required Courses
Nutrition Education Elective
Complete one of the following:
Required Courses
Nutrition and Fitness Elective
Complete one of the following:
Required Courses
Obesity and Nutritional Health Elective
Complete one of the following:
Now Let's Talk Admissions
You know where you are headed and you've seen how our program will lead you there. So let's get going. Here's what you need to know before you enroll.
Online application
Statement of purpose (500–1000 words): Identify your educational goals and expectations of the program. Please be aware that Northeastern University's academic policy on plagiarism applies to your statement of purpose.
Professional resumé
Unofficial undergraduate transcripts; official transcripts required at the time of admission
Two letters of recommendation from individuals who have either academic or professional knowledge of your capabilities such as a faculty member, colleague, or mentor, preferably one from your current employer
English language proficiency proof. Students for whom English is not their primary language must submit one of the following:

Official associate or bachelor's degree transcript from an accredited college or university in the U.S., stating degree conferral and date
TOEFL, IELTS, PTE, Duolingo, or NU Global Exam scores
Prerequisite coursework: applicants must have completed the following:

Two courses in chemistry
Two courses in biology
Anatomy & Physiology I & II
General nutrition (or related) course
Cost and Tuition
Estimated Total Tuition
This is an estimate based on the tuition rates for Academic Year 2022-2023 and does not include any fees or other expenses. Some courses and labs have tuition rates that may increase or decrease total tuition. Tuition and fees are subject to revision by the president and Board of Trustees at any time. For more detailed information, please visit Student Financial Services.
Student Body Profile
Below is a look at where our Nursing & Healthcare alumni work, the positions they hold, and the skills they bring to their organization.
Where They Work

Massachusetts General Hospital
Boston Children's Hospital
Beth Israel Deaconess Medical Center
Brigham and Women's Hospital
Boston Medical Center

What They Do

Healthcare Services
Business Development
Education
Community and Social Services
Operations

What They're Skilled At

Healthcare
Nursing
Hospitals
Patient Safety
Healthcare Management
Learn more about Northeastern Alumni on Linkedin.