Take a Quick Look
We're committed to creating an education as unique as your career path. So, whether your goal is a new career or moving up in your field, our innovative programs will get you going your way.
01
Customize your plan
We work with you to map your path to your goal.
02
Learn from experience
From real-world case studies to employer-based projects, we prepare you to manage what comes next.
03
Choose your focus
Whatever you're passionate about, you'll find the classes to sharpen your specialty.
04
Study anywhere, on your time
Part-time or full-time, we move at your speed, to get you where you're going.
Northeastern's Master of Science in Organizational Leadership/1-Year Experiential degree equips students with the skills and experience to positively impact any organization by solving complex business challenges, nurturing organizational creativity, and inspiring action that gets results. The program challenges and encourages students and professionals that desire meaning and purpose in their careers.
The curriculum focuses on hands-on learning and includes coursework and projects at the Boston campus and online. Students learn from one another, faculty, and partner employers through a cohort model that delivers an intense and personalized experience. Throughout the year, you'll connect with industry experts to navigate leadership issues through classes, a capstone project, and group work. You can also engage with sponsors in different verticals of leadership to better understand varied approaches. Graduates leave the program ready to lead, inspire others, and be agents of change.
---
More Details
Unique Features
Earn your degree in an accelerated one-year, experiential, full-time program focused on leadership and change.
Study in a hybrid learning environment that combines classes and practical experiences in Boston and online.
Learn from industry partners, gain experience in up to three different industries, and build a broader professional network.
Develop deep relationships with your cohort, including fellow students, faculty, and potential employers.
Learn what it means to drive change and be a force multiplier within your organization.
Career Outlook
Employment in management occupations is projected to grow 9 percent from 2020 to 2030. (Bureau of Labor Statistics, 2021)
The median annual wage for management occupations was $109,760 in May 2020. (Bureau of Labor Statistics, 2021)
More than 80 percent of surveyed executives argue that strengthening their pool of leaders is a top priority at all levels of their organizations. (Deloitte, 2019)
58% of all U.S. companies say their #1 strategic priority is closing their current leadership skill gaps.
Our graduates work in a wide array of industries, including:
Healthcare
Construction/utilities
Information technology
Financial services
Engineering
Government
They serve in prominent leadership roles, such as
Executive coaching
Human resources management
Project management
Nonprofit campaign management
Strategic operations
Startup CEO
Experiential / Co-op Opportunities
Northeastern's signature experience-powered learning model has been at the heart of the university for more than a century. It combines world-class academics with professional practice, allowing you to acquire relevant, real-world skills you can immediately put into action in your current workplace.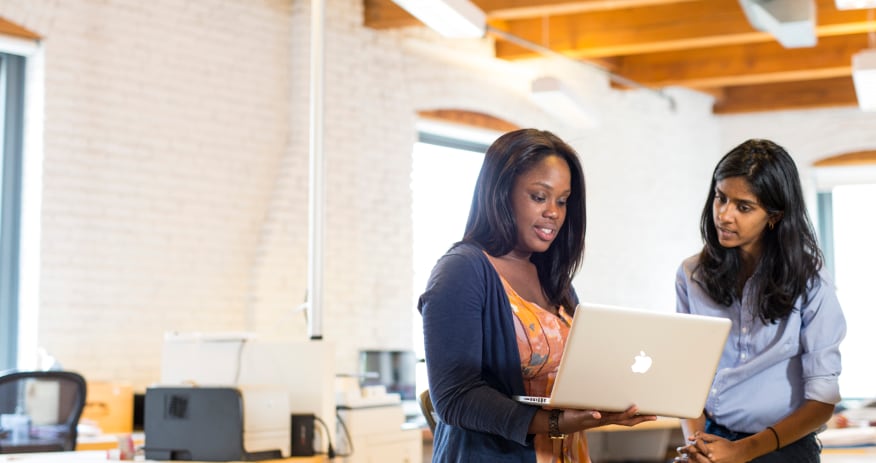 This makes a Northeastern education a dynamic, transformative experience, giving you countless opportunities to grow as a professional and person.
Get Set With a Custom Course Plan
Please note: The following is a sample curriculum and is subject to change. Enrolled students should reference the academic catalog for current program requirements.
| | | |
| --- | --- | --- |
| | | 3.00 |
| | | 3.00 |
| | | 3.00 |
| | | 3.00 |
| | | 3.00 |
| | | 2.00 |
| | | 2.00 |
The remaining 26 of 45 quarter hours may be completed by combining a Concentration (15 credit hours) with electives (11 credit hours) - all of which are listed below. Students can also request a custom concentration, which would include five individual courses designed specifically to support their professional goals and objectives.
Concentration
Coaching
Health Management
Human Resources Management
Leading and Managing Technical Projects
Organizational Communication
Project Management
Sales Management
Electives
Complete courses from the 6000 level. Below is a list of courses regularly offered as electives within the Organizational Leadership program.
| | | |
| --- | --- | --- |
| | | 3.00 |
| | | 3.00 |
| | | 1.00 |
| | | 2.00 |
| | | 3.00 |
| | | 3.00 |
| | | 3.00 |
| | | 3.00 |
| | 3.00 | 4.00 |
| | | 1.00 |
| | | 3.00 |
| | | 3.00 |
| | | 3.00 |
| | | 3.00 |
| | 1.00 | 4.00 |
Program Credit/GPA Requirements
45 total semester hours required
Minimum 3.000 GPA required
* Please note: this curriculum is for marketing purposes only, and is subject to change.
Follow our leaders
Our faculty represents a wide cross-section of professional practices and fields. They serve as mentors and advisors and collaborate alongside students to solve the most pressing global challenges facing established and emerging markets.
"The accelerated, experiential Master of Science in Organizational Leadership will offer you valuable relationships with your program cohort as you gain firsthand experience in several industries and work alongside experts on real-world projects. In just one year, you will complete your degree, add considerable connections to your professional network, and become a better candidate for your next promotion or dream job." - Les Stein, EdD, MS, MA, Faculty Lead, Leadership Program
Now Let's Talk Admissions
You know where you are headed and you've seen how our program will lead you there. So let's get going. Here's what you need to know before you enroll.
Online application
Statement of purpose (500–1000 words): Identify your educational goals and expectations of the program. Please be aware that Northeastern University's academic policy on plagiarism applies to your statement of purpose.
Professional resumé
Unofficial undergraduate transcripts; official transcripts required at the time of admission
Two letters of recommendation from individuals who have either academic or professional knowledge of your capabilities such as a faculty member, colleague, or mentor, preferably one from your current employer
English language proficiency proof. Students for whom English is not their primary language must submit one of the following:

Official associate or bachelor's degree transcript from an accredited college or university in the U.S., stating degree conferral and date
TOEFL, IELTS, PTE, Duolingo, or NU Global Exam scores
Successful completion of undergraduate degree from accredited institution
Cost and Tuition
Estimated Total Tuition
This is an estimate based on the tuition rates for Academic Year 2022-2023 and does not include any fees or other expenses. Some courses and labs have tuition rates that may increase or decrease total tuition. Tuition and fees are subject to revision by the president and Board of Trustees at any time. For more detailed information, please visit Student Financial Services.