Take a quick look
We're committed to creating an education as unique as your career path. So, whether your goal is a new career or moving up in your field, our innovative programs will get you going your way.
01
Customize your plan
We work with you to map your path to your goal.
02
Learn from experience
From real-world case studies to employer-based projects, we prepare you to manage what comes next.
03
Choose your focus
Whatever you're passionate about, you'll find the classes to sharpen your specialty.
04
Study anywhere, on your time
Part-time or full-time, we move at your speed, to get you where you're going.
Overview
The Master of Science in Project Management prepares you to drive innovation in your organization by giving you the skills and tools to effectively lead volatile, uncertain, complex and ambiguous projects from inception to completion in global markets. Accredited by the Project Management Institute's Global Accreditation Center for Project Management Education Programs (GAC), our curriculum has a two-pronged approach that provides the foundational knowledge of scientific-based project management tools, organizational strategies, and theoretical concepts, coupled with the opportunity to deepen subject matter expertise through targeted concentration work and innovative project management concepts.
More Details
Unique Features
Option to engage in experiential learning through the co-op program and/or Experiential Network projects.
Program curriculum can be tailored to student's past professional experience with project management.
Concentrations allow students to focus their study on content-specific knowledge.
The program is delivered through a hybrid model of online and on-site learning.
Program Objectives
Specialized Knowledge—Effectively lead and manage sometimes interrelated, complex projects in a mature manner while avoiding common project management pitfalls.
Broad, Integrative Knowledge—Manage project scope, risk, quality, and performance metrics while effectively communicating with all project stakeholders.
Civic Learning—Understand the need for ethics and social responsibility in the practice of project management as outlined in the PMI Code of Ethics.
Intellectual Skills—Develop the critical-thinking, problem-solving, and communication skills necessary to lead projects in a complex and dynamic project environment.
Accreditation Information
In October of 2016, the Master of Science in Project Management accreditation was re-affirmed for the maximum five-year accreditation cycle (originally accredited in 2009) by the PMI Global Accreditation Center for Project Management Education Programs (GAC), the world's leading association for project management professionals. Accreditation is achieved by meeting the GAC's rigorous standards, which include an assessment of program objectives and outcomes, a review of onsite and online resources, evaluations of faculty and students, and proof of continuous improvements in the area of project management.
Graduates of our GAC-accredited program are granted a substantial 12-month reduction credit toward the experience requirement when they complete an application for any PMI certification. This means that those applying for the PMI certification will only need 24 months of project management experience, instead of 36 months as outlined by GAC. This new benefit applies retroactively to our program's initial accreditation date of 2009.
Enrollment Data
Enrolled Students
2015
2016
2017
2018
2019
MS in Project Management
962
1059
1188
1249
1362
Degrees Conferred
2015
2016
2017
2018
2019
MS in Project Management
270
398
386
413
481
Experiential / Co-op opportunities
Northeastern's signature experience-powered learning model has been at the heart of the university for more than a century. It combines world-class academics with professional practice, allowing you to acquire relevant, real-world skills you can immediately put into action in your current workplace.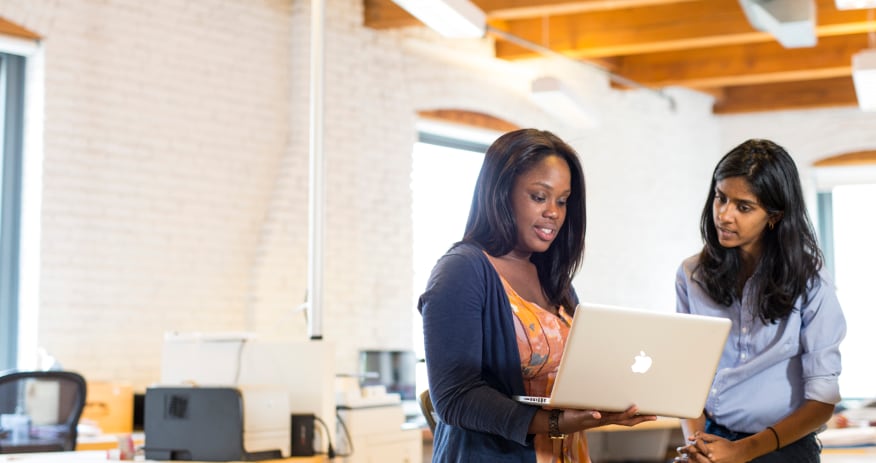 This makes a Northeastern education a dynamic, transformative experience, giving you countless opportunities to grow as a professional and person.
Get Set with a Custom Course Plan
General Requirements
Required Courses
Based on your experience, complete one of the options below (PJM 5900 is for students with less than three years of experience directing or leading project tasks and is recommended for students who do not have a basic working knowledge of Microsoft Project software):
Fewer than 3 years experience
3+ years of project management experience
Complete the following:
The following course should be taken last:
Project Management Required Electives
Complete six credits of the following. Note: Students who take PJM 5900 are required to take only one course in this section:
| | | |
| --- | --- | --- |
| | | 3.00 |
| | | 3.00 |
| | | 3.00 |
| | | 3.00 |
| | | 3.00 |
| | 1.00 | 4.00 |
Electives
Complete two of the following:
| | | |
| --- | --- | --- |
| | | 3.00 |
| | | 4.00 |
| | | 3.00 |
| | | 3.00 |
| | | 3.00 |
| | | 3.00 |
| | 3.00 | 4.00 |
| | | 2.00 |
| | 1.00 | 4.00 |
| | | 3.00 |
| | | 3.00 |
| | | 3.00 |
| | | 3.00 |
| | | 3.00 |
| | | 3.00 |
Concentrations
Concentration in Agile Project Management
Students are required to complete a minimum of 15 quarter hours dedicated to a concentration in order to meet overall degree requirements. This minimum also applies to students who elect to create a custom concentration as approved by their advisor.
Concentration in Analytics
Please note: The Analytics concentration will be available to students beginning in the Fall 2020 term.
Choose from one of the following:
Concentration in Construction Management
Concentration in Leadership
Required Courses
Elective
Complete one of the following:
Concentration in Leading and Managing Technical Projects
Concentration in Organizational Communication
Required Courses
Electives
Complete four of the following:
Concentration in Project Business Analysis
Now Let's Talk Admissions
You know where you are headed and you've seen how our program will lead you there. So let's get going. Here's what you need to know before you enroll.
Application Requirements
Online application
Statement of purpose (500–1000 words): Identify your educational goals and expectations of the program. Please be aware that Northeastern University's academic policy on plagiarism applies to your statement of purpose.
Professional resumé
Unofficial undergraduate transcripts; official transcripts required at the time of admission
Two letters of recommendation from individuals who have either academic or professional knowledge of your capabilities such as a faculty member, colleague, or mentor, preferably one from your current employer
English language proficiency proof. Students for whom English is not their primary language must submit one of the following:

Official associate or bachelor's degree transcript from an accredited college or university in the U.S., stating degree conferral and date
TOEFL, IELTS, PTE, Duolingo, or NU Global Exam scores
Financing Requirements
Finance Your Education We offer a variety of resources, including scholarships and assistantships.
How to Apply Learn more about the application process and requirements.
Application Deadlines
Fall 2021
Admissions Deadline:
Domestic or International In-Country Application Complete (start date: September 20, 2021)
August 23, 2021
International Out-of-Country Application Complete (start date: September 20, 2021)
June 1, 2021
Winter 2022
Admissions Deadline:
Domestic or International In-Country Application Complete (start date: January 10, 2022)
December 13, 2021
International Out-of-Country Application Complete (start date: January 10, 2022)
September 5, 2021