Take a quick look
We're committed to creating an education as unique as your career path. So, whether your goal is a new career or moving up in your field, our innovative programs will get you going your way.
01
Customize your plan
We work with you to map your path to your goal.
02
Learn from experience
From real-world case studies to employer-based projects, we prepare you to manage what comes next.
03
Choose your focus
Whatever you're passionate about, you'll find the classes to sharpen your specialty.
04
Study anywhere, on your time
Part-time or full-time, we move at your speed, to get you where you're going.
Recent technological advances and a growing elderly population are escalating the need for skilled respiratory therapists. To be successful, today's respiratory care leaders must be well-educated department managers, practitioners, case managers, and research coordinators.
In response, Northeastern University College of Professional Studies has developed the online Master of Science in Respiratory Care Leadership. Created for practicing respiratory therapists, this master's degree in respiratory care incorporates an action-learning approach that builds leadership competencies and advances your clinical knowledge. Core respiratory care courses cover areas such as advanced cardiopulmonary physiology, development of clinical practice guidelines and protocols, and applied research. In addition, you will have the opportunity to focus your studies in one of four concentrations: health management, adult and organizational learning, clinical trial design, and respiratory specialty practice.
More Details
Unique Features
Designed to enhance the clinical knowledge and leadership capacity of respiratory therapists
Option to choose a specialty concentration on which to focus
Online program provides flexibility and interactive experience for working professionals
Program Objectives
Develop and evaluate strategies for appointment to leadership positions
Prepare and evaluate plans for career advancement
Evaluate the leadership challenges facing the respiratory therapy profession
Describe and interpret statistical tests applied to medical research data
Apply evidence-based medicine and advanced cardiopulmonary physiology concepts to clinical practice
Review and evaluate published research
Analyze and apply research-based evidence
Evaluate respiratory therapists' evolving roles and responsibilities
Compare and contrast the political and economic factors that affect the profession of respiratory therapy
Understand how to complete systematic state-of-the-art reviews to summarize evidence based on a thorough literature search and critical appraisal of individual studies
Understand how to be effective as a program director or director of clinical education for baccalaureate or graduate respiratory therapist programs
Experiential / Co-op opportunities
Northeastern's signature experience-powered learning model has been at the heart of the university for more than a century. It combines world-class academics with professional practice, allowing you to acquire relevant, real-world skills you can immediately put into action in your current workplace.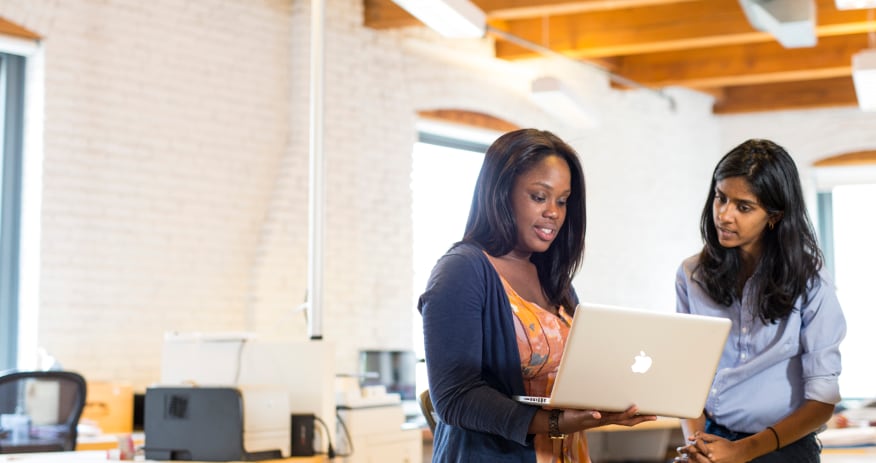 This makes a Northeastern education a dynamic, transformative experience, giving you countless opportunities to grow as a professional and person.
Get Set with a Custom Course Plan
Required Respiratory Care Courses
Required Leadership Courses
Complete two of the following:
Concentrations
Complete four of the following:
| | | |
| --- | --- | --- |
| | | 4.00 |
| | | 4.00 |
| | | 4.00 |
| | | 4.00 |
| | | 4.00 |
| | | 4.00 |
| | | 4.00 |
| | | 4.00 |
Complete four of the following:
| | | |
| --- | --- | --- |
| | | 4.00 |
| | | 4.00 |
| | | 4.00 |
| | | 4.00 |
| | | 2.00 |
| | | 2.00 |
| | | 4.00 |
| | | 4.00 |
Complete five of the following:
| | | |
| --- | --- | --- |
| | | 3.00 |
| | | 3.00 |
| | | 3.00 |
| | | 3.00 |
| | | 3.00 |
| | | 3.00 |
| | | 3.00 |
| | | 3.00 |
| | | 3.00 |
Now Let's Talk Admissions
You know where you are headed and you've seen how our program will lead you there. So let's get going. Here's what you need to know before you enroll.
Online application
Statement of purpose (500–1000 words): Identify your educational goals and expectations of the program. Please be aware that Northeastern University's academic policy on plagiarism applies to your statement of purpose.
Professional resumé
Unofficial undergraduate transcripts; official transcripts required at the time of admission
Two letters of recommendation from individuals who have either academic or professional knowledge of your capabilities such as a faculty member, colleague, or mentor, preferably one from your current employer
English language proficiency proof. Students for whom English is not their primary language must submit one of the following:

Official associate or bachelor's degree transcript from an accredited college or university in the U.S., stating degree conferral and date
TOEFL, IELTS, PTE, Duolingo, or NU Global Exam scores
Copy of Registered Respiratory Therapist (RRT) credential
Cost and Tuition
Estimated Total Tuition
This is an estimate based on the tuition rates for Academic Year 2020-2021 and does not include any fees or other expenses. Some courses and labs have tuition rates that may increase or decrease total tuition. Tuition and fees are subject to revision by the president and Board of Trustees at any time. For more detailed information, please visit Student Financial Services.
Application Deadlines
Our admissions process operates on a rolling basis; however, we do recommend following the application guidelines below to ensure you can begin during your desired start term.
Spring 2021
Recommended Admissions Deadline:
Domestic application complete (first half start: April 12, 2021)
April 2, 2021
Domestic application complete (second half start: May 24, 2021)
May 14, 2021
Summer 2021
Recommended Admissions Deadline:
Domestic application complete (first half start: July 12, 2021)
June 28, 2021
Domestic application complete (second half start: August 9, 2021)
July 26, 2021
Student Body Profile
Below is a look at where our respiratory therapy alumni work, the positions they hold, and the skills they bring to their organization.
Where They Work

Boston Children's Hospital
Boston Medical Center
University of Virginia Health, Charlottesville
Texas State University–Round Rock Campus
Aerogen Medical–Ireland

What They Do

RT Supervisor
RT Department Director
RT Supervisor
RT Faculty Members
Research Coordinator

What They're Skilled At

Leadership–neonatal-pediatric respiratory care
Leadership–adult critical care
Leadership–adult, neonatal, and pediatric critical care
Education–adult, neonatal, and pediatric critical care
Respiratory Care Research
Learn more about Northeastern Alumni on Linkedin.