Take a quick look
We're committed to creating an education as unique as your career path. So, whether your goal is a new career or moving up in your field, our innovative programs will get you going your way.
01
Customize your plan
We work with you to map your path to your goal.
02
Learn from experience
From real-world case studies to employer-based projects, we prepare you to manage what comes next.
03
Choose your focus
Whatever you're passionate about, you'll find the classes to sharpen your specialty.
04
Study anywhere, on your time
Part-time or full-time, we move at your speed, to get you where you're going.
Overview
Today's learning designers are facing unique and rapidly evolving challenges. They must create environments that combine in-person, online, and mobile learning while taking advantage of our media-rich, digital, networked world. For your educational design career to grow and thrive, you need to stay on top of not only today's trends but also tomorrow's advances.
Northeastern's MPS in Learning Experience Design and Technology program provides an experience-based curriculum designed for the challenges facing today's learning designers, educators, trainers, and instructional technologists in higher education, pre-K-12, government, corporate, and nonprofit organizations. You'll strengthen your design and instructional thinking to create educational experiences that meet today's demands and expectations.
You'll receive both foundational and advanced design-related coursework taught by industry experts. And you'll be able to hone your classwork through real-world, skill-building opportunities to expand your expertise and network.
More Details
Unique Features
Create an ePortfolio that highlights your accomplishments and design skills.
Gain real-world experience before you graduate through experiential learning opportunities, including design studio electives and professional internships.
Learn from industry professionals who provide practical and meaningful experiences.
Connect with a thriving network of students, alumni, and industry experts through student orientation, residencies, panel discussions, and more.
Receive flexible, personalized, and agile learning opportunities needed to succeed in today's educational environment.
Career Outlook
Educators with the skills and experience to tackle today's learning design challenges are finding themselves in demand across the industry:
Employment for training and development specialists is projected to grow 9% between 2019 and 2029—much faster than the average rate. (U.S. Bureau of Labor Statistics)
It's projected that 37,300 job openings will be available for training and development specialists between 2019 and 2029. (O*NET Online)
Program Outcomes
Apply learning design models, theories, practices, and technologies, based on the analysis of context, content, and learner needs, to develop engaging learning environments.
Demonstrate constructive working relationships and collaborations in a range of professional contexts while responding to the nuances of organizational culture, diversity of learners, project demands, and allocated resources.
Redesign learning experiences to create dynamic technology-enhanced and engaging environments by seeking out the learning design potential of new technologies.
Demonstrate the ability to effectively present ideas in multiple mediums and to diverse audiences.
Create learning designs that promote social justice, inclusion, and the building of intercultural and global networks, while demonstrating the capacity to perceive multiple perspectives.
Respond innovatively to the learning design opportunities and challenges in diverse contexts of industry sectors and modalities, while creatively drawing upon the latest research in learning design.
Accreditation
The Learning Experience Design and Technology Master's program falls under the accreditation umbrella of the New England Commission of Higher Education (NECHE). Therefore, the program will adhere to the NECHE guidelines and requirements necessary to maintain good standing. (https://cihe.neasc.org)
Accreditation
The Learning Experience Design and Technology Master's program falls under the accreditation umbrella of the New England Commission of Higher Education (NECHE). Therefore, the program will adhere to the NECHE guidelines and requirements necessary to maintain good standing. (https://cihe.neasc.org)
Experiential / Co-op opportunities
Northeastern's signature experience-powered learning model has been at the heart of the university for more than a century. It combines world-class academics with professional practice, allowing you to acquire relevant, real-world skills you can immediately put into action in your current workplace.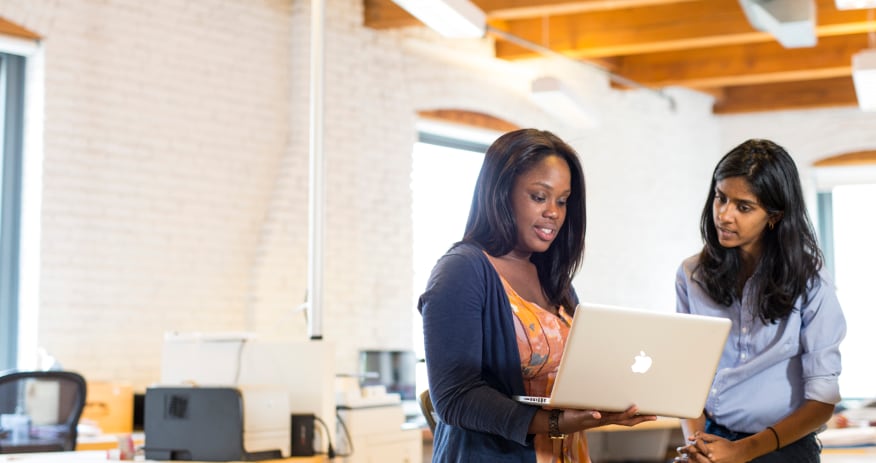 This makes a Northeastern education a dynamic, transformative experience, giving you countless opportunities to grow as a professional and person.
Get Set with a Custom Course Plan
General Requirements
Foundation Courses
Core Courses
Capstone
Electives
Electives may be satisfied by any EDU 6000-level course not already being used toward degree requirements. Suggested EDU 6000-level courses are listed below. Additionally, CPS graduate-level courses that may also be used to satisfy elective requirements are listed below:
| | | |
| --- | --- | --- |
| | | 4.00 |
| | | 4.00 |
| | | 2.00 |
| | | 4.00 |
| | | 4.00 |
| | | 4.00 |
| | | 4.00 |
| | 1.00 | 4.00 |
| | | 3.00 |
| | | 3.00 |
| | | 3.00 |
| | | 3.00 |
| | | 4.00 |
| | | 4.00 |
| | | 4.00 |
| | | 2.00 |
| | | 3.00 |
| | | 4.00 |
| | | 3.00 |
| | | 3.00 |
| | | 4.00 |
| | | 2.00 |
| | | 4.00 |
Now Let's Talk Admissions
You know where you are headed and you've seen how our program will lead you there. So let's get going. Here's what you need to know before you enroll.
Application Requirements
Online application
Statement of purpose (500–1000 words): Identify your educational goals and expectations of the program. Please be aware that Northeastern University's academic policy on plagiarism applies to your statement of purpose.
Professional resumé
Unofficial undergraduate transcripts; official transcripts required at the time of admission
Two letters of recommendation from individuals who have either academic or professional knowledge of your capabilities such as a faculty member, colleague, or mentor, preferably one from your current employer
English language proficiency proof. Students for whom English is not their primary language must submit one of the following:

Official associate or bachelor's degree transcript from an accredited college or university in the U.S., stating degree conferral and date
TOEFL, IELTS, PTE, Duolingo, or NU Global Exam scores
Financing Requirements
Finance Your Education We offer a variety of resources, including scholarships and assistantships.
How to Apply Learn more about the application process and requirements.
Application Deadlines
Admissions Deadlines
Start Term
Deadline
Fall 2021
September 7, 2021
Winter 2022
December 20, 2021
Spring 2022
March 28, 2022
Summer 2022
June 27, 2022
Student Body Profile
Below is a look at where our Education & Learning alumni work, the positions they hold, and the skills they bring to their organization.
Where They Work

Boston Public Schools
Chicago Public Schools
NYC Department of Education
Massachusetts Institute of Technology
Tufts University

What They Do

Education
Community and Social Services
Business Development
Human Services
Entrepreneurship

What They're Skilled At

Teaching
Public Speaking
Curriculum Development
Leadership
Research
Learn more about Northeastern Alumni on Linkedin.