Take a Quick Look
We're committed to creating an education as unique as your career path. So, whether your goal is a new career or moving up in your field, our innovative programs will get you going your way.
01
Customize your plan
We work with you to map your path to your goal.
02
Learn from experience
From real-world case studies to employer-based projects, we prepare you to manage what comes next.
03
Choose your focus
Whatever you're passionate about, you'll find the classes to sharpen your specialty.
04
Study anywhere, on your time
Part-time or full-time, we move at your speed, to get you where you're going.
With an eye on the bottom line, competitive businesses are always looking for talented workers with the tools to enhance and control their performance. The Bachelor of Science in Finance and Accounting Management bachelor's degree completion program will align your skills with the demands of employers, integrating finance, accounting, technology, globalization, sustainability, and the impact of new forms of regulation with an experiential learning experience in the financial and accounting industries. You'll examine how companies in different sectors choose goals and strategies, improving your analytical skills with learning opportunities that range from integrated reporting and analysis to international finance and investments. As you explore issues such as long-term planning, corporate social responsibility, and diversification, you'll learn how to prepare and interpret financial statements, create and manage budgets, measure and report important metrics and information, leverage assets, and maximize investments. You'll also gain insight on multiple business disciplines—including marketing, organizational behavior, operations, and management information systems—equipping you to pursue a career in the field of finance or accounting.
This is an online program.
---
More Details
Accreditation Description
The Bachelor of Science in Finance and Accounting Management is accredited by the Association to Advance Collegiate Schools of Business (AACSB).
For International Students
Summer 2020 intake term is available for international students matriculating into this program. View application deadlines...
The Bachelor of Science in Finance and Accounting Management is accredited by the Association to Advance Collegiate Schools of Business (AACSB).
Check Out Your Career Prospects
Beginning your journey with us is a big decision. But it's a smart one.  Your field is evolving rapidly. That's why we're constantly innovating our programs to anticipate your industry's needs.  So, no matter where your field goes, you can lead the way.
$71,550
Mean salary of accountants and auditors
5%
Projected growth for business and financial operations occupations between 2019 and 2029.
Bureau of Labor Statistics, 2019
Experiential / Co-op Opportunities
Northeastern's signature experience-powered learning model has been at the heart of the university for more than a century. It combines world-class academics with professional practice, allowing you to acquire relevant, real-world skills you can immediately put into action in your current workplace.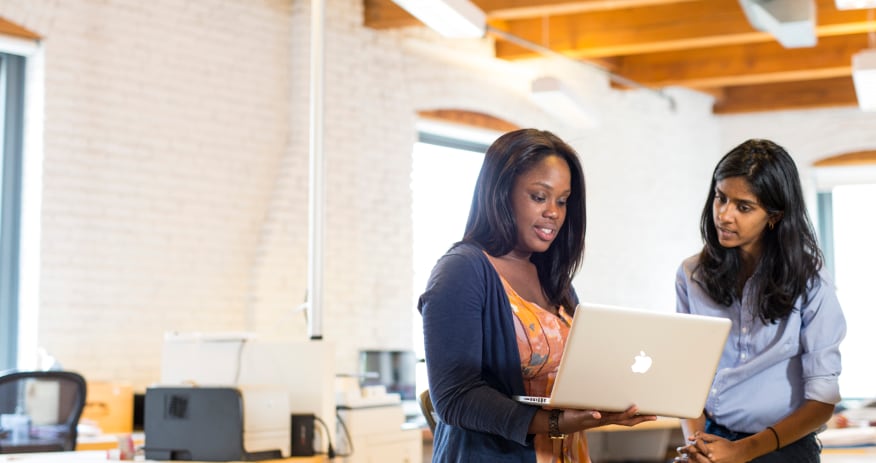 This makes a Northeastern education a dynamic, transformative experience, giving you countless opportunities to grow as a professional and person.
Get Set With a Custom Course Plan
Please note: The following is a sample curriculum and is subject to change. Enrolled students should reference the academic catalog for current program requirements.
University-Wide Requirement
Minimum 120 total semester hours required
Minimum 2.000 GPA required
Students must earn a minimum of 60 Northeastern University semester hours in order to receive a bachelor's degree.
Note: Individual program requirements may exceed the above minima.
NUpath Requirements
All undergraduate students are required to complete the NUpath Requirements.
Foundation Courses
54 semester hours required
English
Introductory Course Work
Mathematics
Economics and Marketing
Ethics and Law
Accounting and Finance
Information Management and Technology
Choose one of the following:
Choose one of the following:
Major Courses
31 semester hours required
Accounting and Analysis
Finance
Capstone
Elective Courses/Optional Concentration
Complete one of the following options to reach 120 semester hours.
Major Electives
Complete 9 semester hours from the following and an additional 26 general elective semester hours to reach 120 semester hours.
Complete 9 semester hours from the following: ACC, FIN (4000 level)
or
Entrepreneurship Concentration
Recommended General Elective Courses
Given industry trends, students are encouraged to consider the following general elective courses as they fulfill their elective requirements.
Concentrations
Note: Please consult with your advisor.

Complete the 15 semester hours listed below and an additional 20 general elective semester hours to reach 120 semester hours. Courses from the major may not double count in the concentration.
Required Courses
Complete the following four courses:
Elective Courses
Complete one of the following elective courses:
Follow Our Leaders
Our faculty represents a wide cross-section of professional practices and fields. They serve as mentors and advisors and collaborate alongside students to solve the most pressing global challenges facing established and emerging markets.
"We build on the role of Finance and Accounting in contributing to inclusive prosperity for global communities. In fact, people don't often think about the impact of accounting rules and financial systems underlying our economy. Without clear performance frameworks, markets cannot be efficient. Practitioners in accounting and finance can thrive in their career and have a profound impact on business and society." - Dr. Monica Borgida, Faculty Lead
"Choosing Northeastern to complete my bachelor's degree was the best decision I have made in my life so far. The flexibility of the online option has allowed me to embrace being able to work and go to school. My professors are so passionate about what they teach, which can be hard to find sometimes in online classes. I love how involved everyone is. This program has helped me in my line of work. I've found a lot of what I learn can be applied directly to my actual job. I'm so proud to be a part of this school, it really has changed my life."

Jacquelyn Collins

Bachelor of Science in Finance and Accounting Management, 2019
Now Let's Talk Admissions
You know where you are headed and you've seen how our program will lead you there. So let's get going. Here's what you need to know before you enroll.
Application Deadlines
The deadlines below are recommended; however, admissions decisions are made on a rolling basis and applications submitted after these deadlines will still be considered for the upcoming term.
The domestic deadlines below allow time for those transferring credits. More details.
Domestic Application Deadlines
International Application Deadlines*
*International deadlines are only applicable if the program is F1 compliant.
Student Body Profile
Increasing globalization and economic growth are expected to drive demand for accountants and financial professionals. According to the Bureau of Labor Statistics (BLS), job prospects for accountants and auditors are outstanding, with faster-than-average growth expected over the next ten years. While job opportunities are expected to be favorable overall, individuals with professional certifications, especially certified public accountants (CPAs), certified management accountants (CMAs), or certified financial analysts (CFAs), are likely to enjoy the best opportunities in the finance and accounting field.

Impressive Numbers
A degree in accounting is ranked #1, in terms of in-demand degrees, according to Forbes, 2016.
632,400 new business and financial jobs will be added by 2024 according to BLS, 2015. This is much faster job growth than other occupations.
What can you do with your degree?
The Bachelor of Science in Finance and Accounting Management program is designed for students who desire to work in accounting- and finance-related positions. Careers to consider include:
Accountant
Auditor
Financial specialist
Accounting clerk
Bookkeeper
Real estate appraiser or assessor
Budget analyst
Cost estimator
Claims adjustor/examiner
Financial analyst
Insurance underwriter
Loan officer
Management analyst
Financial advisor
Tax examiner
Revenue agent
Ask Us Anything
Scholarships up to $10,000 are available for students in the BS in Finance and Accounting Management program. These include:
Professional Advancement Scholarship (average award $6,000 - $10,000)
Dean's "Break Through" Scholarship (up to $10,000)
Community College Scholarship (up to $5,000)