Take a Quick Look
We're committed to creating an education as unique as your career path. So, whether your goal is a new career or moving up in your field, our innovative programs will get you going your way.
01
Customize your plan
We work with you to map your path to your goal.
02
Learn from experience
From real-world case studies to employer-based projects, we prepare you to manage what comes next.
03
Choose your focus
Whatever you're passionate about, you'll find the classes to sharpen your specialty.
04
Study anywhere, on your time
Part-time or full-time, we move at your speed, to get you where you're going.
In an increasingly complex and globally connected environment, the Doctor of Law and Policy program empowers leaders in the government, for-profit, and nonprofit sectors to establish expertise, advance their careers, and drive lasting change. In a flexible learning format, you'll examine the intersection of three key themes—law, research, and policy—honing your professional and analytical skills as you learn to tackle practical problems with a multidisciplinary approach.
You'll study the impact of political, economic, and social trends, crafting recommendations, strategies, and arguments to influence global and domestic law and policy. Quarterly residencies in Seattle and the guidance of expert faculty will help you design and execute a personalized plan of inquiry to study and address the public policy issues you care about most.
This program is based in Seattle, WA.
---
More Details
Unique Features
Complete your doctorate in as little as two years through our Executive DLP format with residencies in Boston. You can also enroll in our more flexible program format with residencies in Seattle to earn your degree in 3-6 years.
Advance your current career by learning the skills and knowledge needed to move into policy and management positions in government, nonprofit agencies, research organizations, consulting firms, and more.
Earn your doctorate online, with in-person residencies.Designed for working professionals, the DLP program combines the flexibility of online learning with immersive residences.
Network with your accomplished classmates, who are fellow driven individuals in a wide range of fields.

Past students have come from all over the country and worked for a range of employers such as Amazon, the FDA, the Department of Justice, Harvard University and other higher education institutions, the U.S. State Department, and more.

Learn from faculty that are industry leaders. They are distinguished policymakers, foreign service officers, international consultants, international education consulting experts, and experts in development policy with considerable domestic and global experiences.
Program Objectives
Develop new leadership and strategic-thinking skills
Utilize law as a way to be a better policy maker and change agent
Interpret research and use it to further policy-related goals
Be able to negotiate with stakeholders in courts, legislatures, and agencies in the corporate and nonprofit environments
Graduates Share Their Story
View the video below to hear Doctor of Law and Policy graduates share why they chose the program, what they learned, and their area of focus.
What Program Format is Right for Me?
Executive DLP
DLP
Location
Boston
Seattle
Length of program
2 years; 69 credits
3-6 years; 69 credits
Modality
Accelerated, cohort, hybrid model
More flexible, hybrid model
Classes per quarter
3 courses
1-2 courses
In-person intensive weekends
Meets every other month
Meets quarterly
Professional experience required
10 years
3 years (education accepted in lieu of professional experience)
Cost
$102.3K
$70.2K
Financial aid
Available
Available
Other differentiating factors
Includes registration, textbook purchase and distribution, and catering for all intensive weekends
Intensive weekend in Washington, D.C.
Intensive weekend in London, UK
N/A
Check Out Your Career Prospects
Beginning your journey with us is a big decision. But it's a smart one.  Your field is evolving rapidly. That's why we're constantly innovating our programs to anticipate your industry's needs.  So, no matter where your field goes, you can lead the way.
24%
reported increased earnings of those with doctoral degrees vs. master's degrees
13%
projected growth of employment in doctoral and professional-level occupations, faster than the 7% average projected for all occupations
Bureau of Labor Statistics, 2018
Experiential / Co-op Opportunities
Northeastern's signature experience-powered learning model has been at the heart of the university for more than a century. It combines world-class academics with professional practice, allowing you to acquire relevant, real-world skills you can immediately put into action in your current workplace.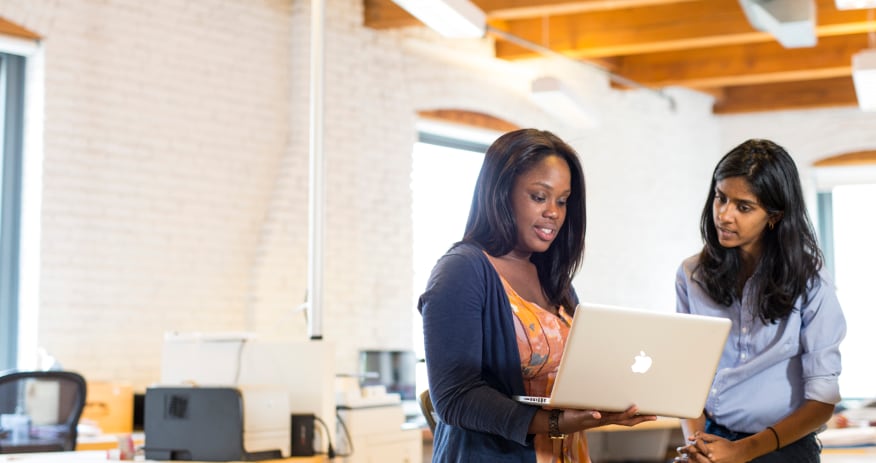 This makes a Northeastern education a dynamic, transformative experience, giving you countless opportunities to grow as a professional and person.
Get Set With a Custom Course Plan
Please note: The following is a sample curriculum and is subject to change. Enrolled students should reference the academic catalog for current program requirements.
| | | |
| --- | --- | --- |
| | | 3.00 |
| | | 3.00 |
| | 2.00 | 3.00 |
| | | 3.00 |
| | | 3.00 |
| | 2.00 | 3.00 |
| | 2.00 | 3.00 |
| | 2.00 | 3.00 |
| | 2.00 | 3.00 |
| | 2.00 | 3.00 |
| | 2.00 | 3.00 |
| | 2.00 | 3.00 |
| | 2.00 | 3.00 |
| | 2.00 | 3.00 |
| | 2.00 | 3.00 |
| | 2.00 | 3.00 |
| | 2.00 | 3.00 |
| | 2.00 | 3.00 |
| | 2.00 | 3.00 |
| | 2.00 | 3.00 |
| | 2.00 | 3.00 |
| | 2.00 | 6.00 |
Follow Our Leaders
Our faculty represents a wide cross-section of professional practices and fields. They serve as mentors and advisors and collaborate alongside students to solve the most pressing global challenges facing established and emerging markets.
I had been looking for a doctoral program for several years that would not require me to move, was built specifically with the demands of a professional career in mind, allowed me to focus on a topic that was relevant, and enable me to take my career to the next level.

Chrissie Noonan

Doctor of Law and Policy, 2019
Now Let's Talk Admissions
You know where you are headed and you've seen how our program will lead you there. So let's get going. Here's what you need to know before you enroll.
Academic transcripts: Official undergraduate and graduate degree documentation
Professional resumé: Current resumé that displays job responsibilities, relevant experience, and education history
Academic recommendation: This letter should come from a former professor or mentor who can speak to your ability to succeed in an academic environment. The recommender should address your capacity to conduct research and write at the doctoral level. If you have been out of school for a long time or are no longer acquainted with your professors, you may ask someone who has evaluated you during a professional training seminar or workshop to compose this recommendation.
Two professional recommendations: One must be from your current supervisor; recommendations should not come from individuals who report to you. Recommenders are encouraged to identify specific examples that highlight your skills and abilities.
Admission statement: Respond to both questions separately and stay within the prescribed word limits. The ability to demonstrate clear, succinct, well-reasoned writing is essential.

Discuss your career trajectory and your professional goals. How will earning this degree help you achieve those goals? (500 words)
Identify an important problem or issue related to your profession. Why do you want to explore and understand this problem or issue? Be sure to articulate how this problem or issue relates to law and policy. (500 words)

Interview: Applicants may be requested to participate in an interview as part of the admissions process. If this is determined, we will reach out to you directly.
Proof of English language proficiency: ONLY for students for whom English is not their primary language: English language proficiency guidelines
DLP transfer credit – Due to the cohort model of the Doctor of Law and Policy program, transfer credits from other institutions are not accepted.
Cost and Tuition
Estimated Total Tuition
This is an estimate based on the tuition rates for Academic Year 2022-2023 and does not include any fees or other expenses. Some courses and labs have tuition rates that may increase or decrease total tuition. Tuition and fees are subject to revision by the president and Board of Trustees at any time. For more detailed information, please visit Student Financial Services.
Student Body Profile
Below is a look at where our Law & Criminology alumni work, the positions they hold, and the skills they bring to their organization.
Where They Work

City of Boston
IBM
Deloitte
State Board of Education
U.S. Army
FDA

What They Do

Legal
Business Development
Education
Entrepreneurship
Community and Social Services

What They're Skilled At

Policy Analysis
Legal Writing
Research
Public Speaking
Legal Analysis
Learn more about Northeastern Alumni on Linkedin.