Take a Quick Look
We're committed to creating an education as unique as your career path. So, whether your goal is a new career or moving up in your field, our innovative programs will get you going your way.
01
Customize your plan
We work with you to map your path to your goal.
02
Learn from experience
From real-world case studies to employer-based projects, we prepare you to manage what comes next.
03
Choose your focus
Whatever you're passionate about, you'll find the classes to sharpen your specialty.
04
Study anywhere, on your time
Part-time or full-time, we move at your speed, to get you where you're going.
The Master of Professional Studies in Applied Logistics program provides a foundational framework that draws upon multidisciplinary areas coupled with exploration of and understanding of advanced technologies taking this field in new directions. It is built upon the pillars of Technical Proficiency, Systems Thinking, and Strategic Leadership and integrates core domain knowledge with a review of technologies driving the field forward as well as training in leadership and agile project management. The program equips graduating students with the knowledge and skills required to adapt to the disruptions in logistics and related industries.
With the MPS in Applied Logistics, students will learn how to handle challenges that arise quickly and develop leadership and project management skills to help communicate to customers, avoid reactionary responses, work collaboratively to find innovative solutions, and effectively communicate across the supply chain to internal and external stakeholders. Using project-based learning and short-term experiential projects, students will gain experience training for how to plan for the worst without becoming overwhelmed.
More Details
Unique Features
The degree is built to prepare students to be agile in the changing warehousing and distribution industry. By integrating the technical with systems thinking, students will be better able to use descriptive analytics in real time as it relates to events such as changing customer profiles, what product is selling, and unusual conditions in the supplier network. Students will also be able to use descriptive analytics in real time to take actions affecting how to manage inventory, change packaging due to customer demand, and optimize routing among distribution centers to meet demand.
Job ready from day one after graduation. Program was created alongside employers to ensure the curriculum is aligned with their wants and needs for graduate students entering the workforce.
This degree was designed to accommodate just about any CPS certificate to fulfill the concentration requirements. This allows the students to have a huge range of content focus areas available including: Leadership, Project Management, Analytics, and Applied Machine Intelligence.
Program Objectives
Upon graduation, students will be prepared to:
Assess the integrated logistics and supply chain management components, flow, and complexity associated with warehousing and distribution, inventory management, transportation management, and procurement management, while understanding daily optimization for each.
Evaluate and apply information management systems, advanced technology, and business intelligence tools to effectively manage the end-to-end supply chain process.
Establish proficiency in managing logistics and supply chain data, and analyzing it to produce effective business intelligence decisions.
Design an effective plan to execute logistics and supply chain projects, while considering risks, organizational agility, innovation, and resilience to change.
Demonstrate personal and professional competencies in collaborating and managing procurement, supplier, and customer relationships.
Career Outlook
Graduates from the MPS in Applied Logistics will be prepared to enter into or advance within the following types of professional roles:
Transportation, warehouse, and distribution manager
Supply chain manager
Distribution center/warehouse operations supervisor
Logistics/supply chain analyst
Logistics specialist/analyst/manager
Purchasing manager
Logistics and inventory specialist
Operations manager
Project manager
Check Out Your Career Prospects
Beginning your journey with us is a big decision. But it's a smart one. Your field is evolving rapidly. That's why we're constantly innovating our programs to anticipate your industry's needs. So, no matter where your field goes, you can lead the way.
Experiential / Co-op Opportunities
Northeastern's signature experience-powered learning model has been at the heart of the university for more than a century. It combines world-class academics with professional practice, allowing you to acquire relevant, real-world skills you can immediately put into action in your current workplace.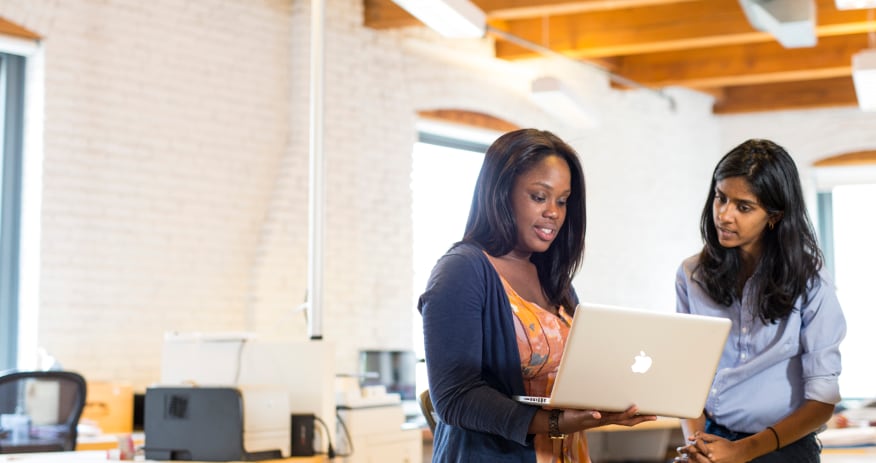 This makes a Northeastern education a dynamic, transformative experience, giving you countless opportunities to grow as a professional and person.
Get Set With a Custom Course Plan
Please note: The following is a sample curriculum and is subject to change. Enrolled students should reference the academic catalog for current program requirements.
Required Courses
Capstone
The remaining quarter hours may be completed by a combination of completing a concentration and electives or selecting any courses listed in the concentrations and elective lists.
Concentrations
Analytics
Applied Machine Intelligence
Leadership
Project Management
Electives
| | | |
| --- | --- | --- |
| | | 3.00 |
| | | 3.00 |
| | | 3.00 |
| | | 3.00 |
| | | 3.00 |
| | | 3.00 |
| | | 3.00 |
| | | 4.00 |
| | | 3.00 |
| | | 3.00 |
| | | 3.00 |
Concentrations
Choose from one of the following:
Choose from one of the following:
Note: Students with project management experience are not required to take PJM 5900.
Complete one of the following (students who are not required to take PJM 5900, complete two of the following):
Now Let's Talk Admissions
You know where you are headed and you've seen how our program will lead you there. So let's get going. Here's what you need to know before you enroll.
Online application
Statement of purpose (500–1000 words): Identify your educational goals and expectations of the program. Please be aware that Northeastern University's academic policy on plagiarism applies to your statement of purpose.
Professional resumé
Unofficial undergraduate transcripts; official transcripts required at the time of admission
Two letters of recommendation from individuals who have either academic or professional knowledge of your capabilities such as a faculty member, colleague, or mentor, preferably one from your current employer
English language proficiency proof. Students for whom English is not their primary language must submit one of the following:

Official associate or bachelor's degree transcript from an accredited college or university in the U.S., stating degree conferral and date
TOEFL, IELTS, PTE, Duolingo, or NU Global Exam scores
Cost and Tuition
Estimated Total Tuition
This is an estimate based on the tuition rates for Academic Year 2023-2024 and does not include any fees or other expenses. Some courses and labs have tuition rates that may increase or decrease total tuition. Tuition and fees are subject to revision by the president and Board of Trustees at any time. For more detailed information, please visit Student Financial Services.
For students interested in pursuing financial assistance or educational loans, additional educational costs, known as Cost of Attendance (COA) components, can be included in the calculation of aid and loan eligibility. Components may include food, housing, books, course materials, supplies, equipment, transportation, personal expenses, and the cost of obtaining a first professional licensure. You can find comprehensive details on Student Financial Services website. Please keep in mind that COA can vary significantly depending on academic program, enrollment intensity, and individual circumstances.