Take a Quick Look
We're committed to creating an education as unique as your career path. So, whether your goal is a new career or moving up in your field, our innovative programs will get you going your way.
01
Customize your plan
We work with you to map your path to your goal.
02
Learn from experience
From real-world case studies to employer-based projects, we prepare you to manage what comes next.
03
Choose your focus
Whatever you're passionate about, you'll find the classes to sharpen your specialty.
04
Study anywhere, on your time
Part-time or full-time, we move at your speed, to get you where you're going.
By 2025, 3.5 million manufacturing jobs will need to be filled.
Northeastern's Bachelor of Science in Advanced Manufacturing Systems is an innovative bachelor's degree completion program, providing the skills and experience needed to build a successful career in advanced manufacturing. Our program was co-developed with General Electric and provides a flexible, 100% online path to your degree.
When you enroll, you'll:
Engage in a curriculum based on real workplace challenges related to advanced manufacturing, inspection, materials, technology, processes, and supply chain
Learn from real-world experts in manufacturing, technology, robotics, and biotech
Earn credit for previous experience and demonstrated proficiencies—helping you complete your degree faster and benefit from what you may have already learned on the job
The Bachelor of Science in Advanced Manufacturing program is also an opportunity for those already working in manufacturing or related fields to gain career-advancing skills and make new connections through Northeastern's extensive alumni network.
More Details
Unique Features
A 100% online curriculum, co-developed with General Electric, lets you earn your degree with maximum flexibility.
Learn from industry experts as you gain skills and experience to grow a career in advanced manufacturing.
Increase your knowledge of manufacturing, inspection, materials, technology, processes, and supply chain concepts with challenge-based learning projects with Gillette, General Electric, United Technologies, Sikorsky Aircraft, BAE, Stanley Black & Decker, and Proctor and Gamble.
Earn credit for your previous experience and competencies, allowing you to complete your degree faster.
Build your resumé while earning your degree and gain career-boosting connections through Northeastern's extensive industry and alumni networks.
Career Outlook
Manufacturing leaders are in demand, and career prospects will remain strong in the years ahead:
Employment of architectural and engineering managers is expected to reach more than 14,000 by 2026, reflecting a 10-year growth rate of 6.6 percent (compared to 6.0 percent across all occupations in New England).
A recent study by Deloitte and The Manufacturing Institute found the U.S. manufacturing labor force is projected to experience a shortage equal to 2.4 million by 2028, in large part because of shifting skills requirements.
Post-graduation careers (and average/median salary) include:

Logistics and supply chain manager - $109,669, salary.com (2021)
Maintenance engineer - $72,820, salary.com (2021)
Computer numeric controlled (CNC) machinist programmer - $53,820, salary.com (2021)
Electromechanical technician - $57,900 (Boston), $59,500 (U.S.), according to JobsEQ
Capstone Project
Prepare and complete a capstone project—including two courses during your last two semesters and presenting your project at annual RISE (Research, Innovation, Scholarship, and Entrepreneurship) events.
Course projects: Course projects allow you to work with other students in a team setting on assignments based on your location, employment responsibilities, and company associations. You can also choose to work with your employer or local businesses, and these projects will be part of your final grade.
Example of a course project:
In the AVM 4300 Additive Manufacturing course, you'll receive a comprehensive overview of manufacturing approaches and technologies used in today's industry, including the fundamentals of AM and 3D printing, the key AM processes.
Your project components may include design, materials, selection, manufacturing methods, technical partnerships, and marketing. Members of the project team will receive assignments based on their interests and resource availability.
In this course, Northeastern provides:
SolidWorks engineering design software—free to all students
JPM statistical processing software—free to all students
Zoom communications—free to all students
Additive manufacturing lab at the Snell library—minimal payment
Project deliverables will be the design and prototype of an assembly made by additive manufacturing (3D) printing and created by students at multiple locations. The design, manufacturing approach, and prototype from this course can be offered to partners and potential employers. Marketing and project management students can also be involved in this project.
Experiential / Co-op Opportunities
Northeastern's signature experience-powered learning model has been at the heart of the university for more than a century. It combines world-class academics with professional practice, allowing you to acquire relevant, real-world skills you can immediately put into action in your current workplace.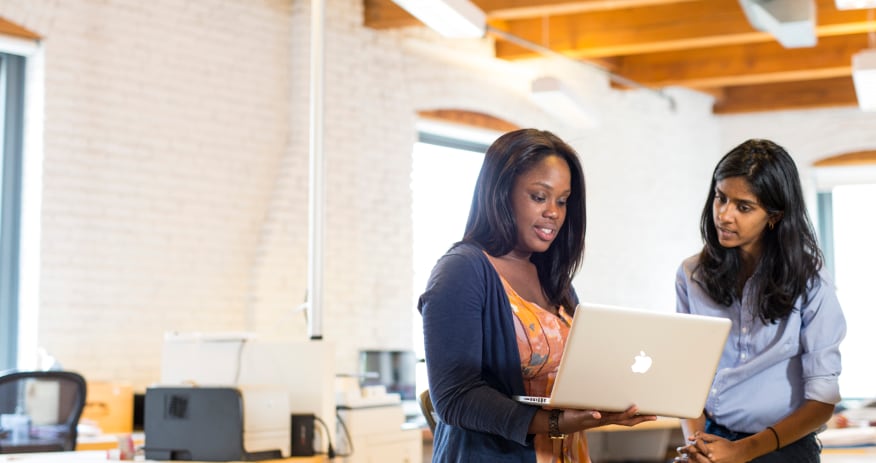 This makes a Northeastern education a dynamic, transformative experience, giving you countless opportunities to grow as a professional and person.
Get Set With a Custom Course Plan
Please note: The following is a sample curriculum and is subject to change. Enrolled students should reference the academic catalog for current program requirements.
University-Wide Requirement
Minimum 120 total semester hours required
Minimum 2.000 GPA required
Students must earn a minimum of 60 Northeastern University semester hours in order to receive a bachelor's degree.
Note: Individual program requirements may exceed the above minima.
NUpath Requirements
All undergraduate students are required to complete the NUpath Requirements.
Foundation Courses
32 semester hours required
English
Math
Science
Philosophy
Communication
Advanced Manufacturing Foundation Courses
18 semester hours required
Advanced Manufacturing Core Courses
36 semester hours required
| | | |
| --- | --- | --- |
| | | 3.00 |
| | | 3.00 |
| | | 3.00 |
| | | 3.00 |
| | | 3.00 |
| | | 3.00 |
| | | 3.00 |
| | | 3.00 |
| | | 3.00 |
| | | 3.00 |
| | | 3.00 |
| | | 3.00 |
Advanced Manufacturing Capstone
Grand challenges at the end of each accelerator will make up this requirement:
Electives
Complete a minimum of 28 semester hours to reach 120 semester hours.
Now Let's Talk Admissions
You know where you are headed and you've seen how our program will lead you there. So let's get going. Here's what you need to know before you enroll.
Online application
Statement of purpose (500–1000 words): Identify your educational goals and expectations of the program. Please be aware that Northeastern University's academic policy on plagiarism applies to your statement of purpose.
Professional resumé
Unofficial undergraduate transcripts; official transcripts required at the time of admission
Two letters of recommendation from individuals who have either academic or professional knowledge of your capabilities such as a faculty member, colleague, or mentor, preferably one from your current employer
English language proficiency proof. Students for whom English is not their primary language must submit one of the following:

Official associate or bachelor's degree transcript from an accredited college or university in the U.S., stating degree conferral and date
TOEFL, IELTS, PTE, Duolingo, or NU Global Exam scores
Application Facts – begin at our website
No application fees
No SATs or ACTs required
Multiple start terms per year
Requirements
Completed online application
English language proficiency proof (if English is not your primary language)
Official transcript:

Official high school transcript or completed attestation form
Official GED
Associate degree (with conferral and date) sent directly from your undergraduate institution to Northeastern

Optional:

Current resume
Statement of purpose
References
Finance Your Education We offer a variety of resources, including scholarships and assistantships.
Military Discount Active U.S. servicemembers and their spouses are eligible to receive an amended tuition rate of $250/semester hour for our Bachelor Completion Programs. Northeastern is committed to making education within reach and affordable for our military students. 
Application Deadlines
The deadlines below are recommended; however, admissions decisions are made on a rolling basis and applications submitted after these deadlines will still be considered for the upcoming term.
The domestic deadlines below allow time for those transferring credits. More details.
Domestic Application Deadlines
International Application Deadlines*
*International deadlines are only applicable if the program is F1 compliant.