Take a Quick Look
We're committed to creating an education as unique as your career path. So, whether your goal is a new career or moving up in your field, our innovative programs will get you going your way.
01
Customize your plan
We work with you to map your path to your goal.
02
Learn from experience
From real-world case studies to employer-based projects, we prepare you to manage what comes next.
03
Choose your focus
Whatever you're passionate about, you'll find the classes to sharpen your specialty.
04
Study anywhere, on your time
Part-time or full-time, we move at your speed, to get you where you're going.
With the health care industry expanding at a record pace, demand for highly skilled administrative professionals with hands-on experience is stronger than ever. The Bachelor of Science in Healthcare Administration program prepares you to seize the moment, with a rigorous, multidisciplinary curriculum available 100% online. In collaboration with our faculty of real-world experts and thought leaders, you'll gain practical knowledge through diverse experiential learning opportunities designed for working adults, including Experiential Network (XN) projects, challenge-based learning (CBL) courses, and in-class case studies. As you build competence in healthcare management, finance, policies and procedures, and the relevant legal and regulatory issues, you'll also further develop your analytical, conceptual, and problem-solving skills. When you graduate, you'll join a diverse and dedicated community of alumni, offering you a vibrant professional network in a growing industry.
This is an online program.
Check Out Your Career Prospects
Beginning your journey with us is a big decision. But it's a smart one. Your field is evolving rapidly. That's why we're constantly innovating our programs to anticipate your industry's needs. So, no matter where your field goes, you can lead the way.
32%
Projected job growth for Medical and Health Services Managers from 2019 to 2029
U.S. Bureau of Labor Statistics, Occupational Outlook Handbook, 2020
Experiential / Co-op Opportunities
Northeastern's signature experience-powered learning model has been at the heart of the university for more than a century. It combines world-class academics with professional practice, allowing you to acquire relevant, real-world skills you can immediately put into action in your current workplace.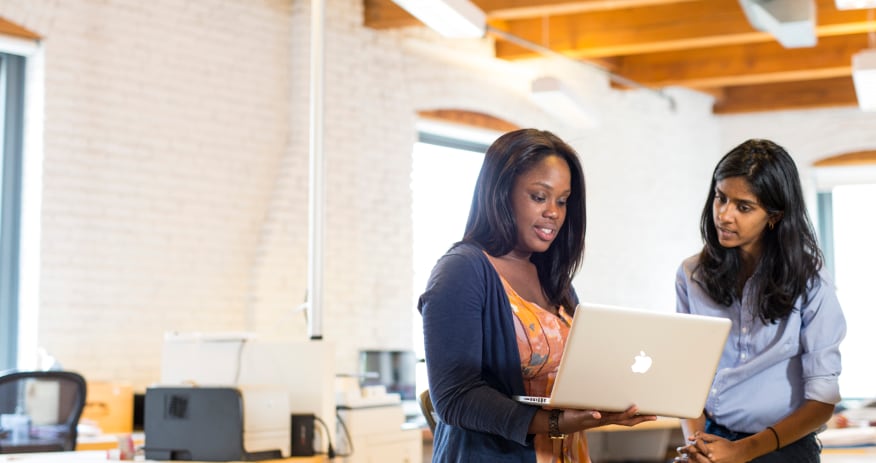 This makes a Northeastern education a dynamic, transformative experience, giving you countless opportunities to grow as a professional and person.
Get Set With a Custom Course Plan
Please note: The following is a sample curriculum and is subject to change. Enrolled students should reference the academic catalog for current program requirements.
University-Wide Requirement
Minimum 120 total semester hours required
Minimum 2.000 GPA required
Students must earn a minimum of 60 Northeastern University semester hours in order to receive a bachelor's degree.
Note: Individual program requirements may exceed the above minima.
NUpath Requirements
All undergraduate students are required to complete the NUpath Requirements.
Foundation Courses
33 semester hours required
English
Complete one of the following two courses with corresponding lab:
Complete the following two courses with corresponding labs:
Mathematics
Economics
Information Technology
Choose one of the following:
Social Sciences
Major Courses
36 semester hours required
Management and Finance
Law, Regulation, and Policy
Organizational Operations
Capstone
Professional Electives
15 semester hours required
Complete 15 semester hours from the following:
MGT, MKT, PSY, HSC, HMG, HRM, or the following two courses:
Electives
Complete a minimum of 36 semester hours to reach 120 semester hours.
Follow Our Leaders
Our faculty represents a wide cross-section of professional practices and fields. They serve as mentors and advisors and collaborate alongside students to solve the most pressing global challenges facing established and emerging markets.
"Our students have the opportunity to learn directly from healthcare leaders who are deeply committed to teaching adults who want to enter or grow in the healthcare administration profession. Students will have the opportunity for hands-on learning that integrates the classroom environment with what is going on in the real-world, in real-time. When students complete this program, they are ready to take on many challenges in our booming healthcare industry." - Earlene Avalon, PhD, MPH; Associate Teaching Professor and Faculty Lead
As a full time employee, it was difficult to find a school that could help me to reach my goal in obtaining my bachelor's degree. Northeastern offered me the chance of pursuing my education goals while having a full time job in during the day. The flexibility that Northeastern offers on their classes schedules was the key for me to be able to graduate this year.

Kennya Cabrera

Bachelor of Science in Healthcare Administration, 2019
Now Let's Talk Admissions
You know where you are headed and you've seen how our program will lead you there. So let's get going. Here's what you need to know before you enroll.
Application Deadlines
The deadlines below are recommended; however, admissions decisions are made on a rolling basis and applications submitted after these deadlines will still be considered for the upcoming term.
The domestic deadlines below allow time for those transferring credits. More details.
Domestic Application Deadlines
International Application Deadlines*
*International deadlines are only applicable if the program is F1 compliant.
Student Body Profile
An aging population has increased demand for healthcare professionals who can improve efficiencies and enhance the quality of care within healthcare service organizations. Robust growth for the field is expected, particularly for applicants with healthcare experience and strong business and management skills.

Impressive Numbers
The median pay for a health services manager in 2015 was $94,500, much higher than that of the average U.S. worker. (BLS, 2015)
Between 2014 and 2024, there is expected to be a 19% growth in healthcare jobs. (BLS, 2015)
What can you do with your degree?
This undergraduate program is designed for students who wish to work in non-clinical, managerial roles within healthcare organizations.
Careers to consider include:
Medical and health services manager
Insurance underwriter
Social or community service manager
Healthcare administrator
Ask Us Anything
Scholarships up to $15,000 are available for students in the BS in Healthcare Administration program. These include:
Professional Advancement Scholarship (average award $6,000 - $10,000)
Lowell Institute Scholarship (up to $15,000)
Dean's "Break Through" Scholarship (up to $10,000)
Community College Scholarship (up to $5,000)
Ruby Linn Scholarship for Servicemembers and Veterans (up to $10,000)