Take a Quick Look
We're committed to creating an education as unique as your career path. So, whether your goal is a new career or moving up in your field, our innovative programs will get you going your way.
01
Customize your plan
We work with you to map your path to your goal.
02
Learn from experience
From real-world case studies to employer-based projects, we prepare you to manage what comes next.
03
Choose your focus
Whatever you're passionate about, you'll find the classes to sharpen your specialty.
04
Study anywhere, on your time
Part-time or full-time, we move at your speed, to get you where you're going.
Focused on one of the fastest-growing job markets, the Bachelor of Science in Information Technology bachelor's degree completion program offers a program that fosters critical thinking as it demystifies critical technology. You'll develop strengths in all aspects of IT with an experiential focus, acquiring valuable knowledge and hands-on skills. Optional concentrations in Applications Development (including web programming, mobile programming and databases) and Cybersecurity (including network security, computer forensics and software vulnerabilities) will give you a grounding in high-demand professional tools to help launch or boost your career. You'll also reinforce core business competencies such as project management, business communications, group dynamics, and organization skills, and your existing certifications such as A+, network certifications, or Project Management Professional may be applied toward course credits.
This program is based in Boston, MA.
Check Out Your Career Prospects
Beginning your journey with us is a big decision. But it's a smart one. Your field is evolving rapidly. That's why we're constantly innovating our programs to anticipate your industry's needs. So, no matter where your field goes, you can lead the way.
$88,240
Median annual wage for computer and information technology occupations in May 2019, higher than the median annual wage for all occupations of $39,810
11%
Percentage that employment in computer and information technology occupations is projected to grow from 2019 to 2029, much faster than the average for all occupations.
Experiential / Co-op Opportunities
Northeastern's signature experience-powered learning model has been at the heart of the university for more than a century. It combines world-class academics with professional practice, allowing you to acquire relevant, real-world skills you can immediately put into action in your current workplace.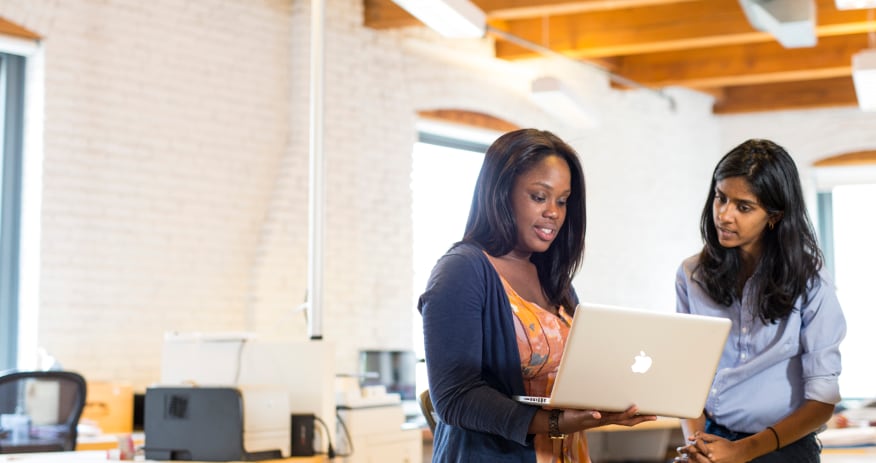 This makes a Northeastern education a dynamic, transformative experience, giving you countless opportunities to grow as a professional and person.
Get Set With a Custom Course Plan
Please note: The following is a sample curriculum and is subject to change. Enrolled students should reference the academic catalog for current program requirements.
University-Wide Requirement
Minimum 120 total semester hours required
Minimum 2.000 GPA required
Students must earn a minimum of 60 Northeastern University semester hours in order to receive a bachelor's degree.
Note: Individual program requirements may exceed the above minima.
NUpath Requirements
All undergraduate students are required to complete the NUpath Requirements.
Foundation Courses
27 semester hours required
English
Management
Mathematics
Complete one of the following:
Philosophy
Computer programming concentation students must take ITC 3620. Other students complete any one of the following:
Major Requirements
33 semester hours required
ITC Core Discipline Areas
| | | |
| --- | --- | --- |
| | | 3.00 |
| | | 3.00 |
| | | 3.00 |
| | | 3.00 |
| | | 3.00 |
| | | 3.00 |
| | | 3.00 |
Complete one of the following:

Professionalism
Capstone
Professional Electives
Complete a concentration listed below. Those who do not want a concentration should take 27 additional semester hours in the following subject areas:
ALY, CET, GET, ITC
Open Electives
Complete a minimum of 33 semester hours of NUpath and open electives to reach 120 semester hours.
NUpath Requirements Satisfied
Analyzing/Using Data (AD)
Capstone Experience (CE)
Engaging Differences/Diversity (DD)
Ethical Reasoning (ER)
Conducting Formal/Quantitative Reasoning (FQ)
Natural/Designed World (ND)
Writing-Intensive in the Major (WI)
Advanced Writing in the Disciplines (WD)
Students are responsible for using the general electives in this program to complete the Interpreting Culture (IC) and Societies and Institutions (SI) NUpath requirements not satisfied by the required courses in this program.
Concentrations
Complete seven courses from the following that have not been taken to fulfill major requirements:
| | | |
| --- | --- | --- |
| | | 3.00 |
| | | 3.00 |
| | | 3.00 |
| | | 3.00 |
| | | 3.00 |
| | | 3.00 |
| | | 3.00 |
| | | 3.00 |
| | | 3.00 |
| | | 3.00 |
| | | 3.00 |
| | | 3.00 |
| | | 3.00 |
| | | 3.00 |
Complete two courses (6 semester hours) from the systems administration and cybersecurity concentration.
or ITC 3300 - Structured Query Language (SQL)
Complete seven courses from the following that have not been taken to fulfill major requirements:
| | | |
| --- | --- | --- |
| | | 3.00 |
| | | 3.00 |
| | | 3.00 |
| | | 3.00 |
| | | 3.00 |
| | | 3.00 |
| | | 3.00 |
| | | 3.00 |
| | | 3.00 |
| | | 3.00 |
Complete two courses (6 semester hours) from the applications development or computer programming concentrations.
Follow Our Leaders
Our faculty represents a wide cross-section of professional practices and fields. They serve as mentors and advisors and collaborate alongside students to solve the most pressing global challenges facing established and emerging markets.
"The demand for Information Technology talent continues to increase and this trend will only grow over time. Our program provides hands-on experience in the tools that employers expect. But even more importantly, our program fosters the critical thinking skills that help make sure our students will be able to handle future skills and tools that our profession hasn't yet invented. We help students develop the communication and teamwork skills that IT professionals use to understand business needs and work with a variety of users to create highly effective solutions." - Lynda Hodgson, Lead Faculty
There was a certain moment when I looked in the mirror and I realized that in spite of my busy work schedule, I had been neglecting something really important for myself, which is to get your education. That's when I found Northeastern. My friend told me about the College of Professional Studies bachelor completion program and he said that if you have military training, if you have off-duty education, or if you have courses and credits from another college, you can roll those right in and complete out your bachelor's degree. I'm wrapping up my degree here and I'm bookending that journey that I started way back when I was sitting in my barracks room thinking "am I really going to do this or not?" and here I am now. It's mission accomplished.

Matt Kiely

Bachelor's in Information Technology, 2019
Now Let's Talk Admissions
You know where you are headed and you've seen how our program will lead you there. So let's get going. Here's what you need to know before you enroll.
Application Deadlines
The deadlines below are recommended; however, admissions decisions are made on a rolling basis and applications submitted after these deadlines will still be considered for the upcoming term.
The domestic deadlines below allow time for those transferring credits. More details.
Domestic Application Deadlines
International Application Deadlines*
*International deadlines are only applicable if the program is F1 compliant.
Student Body Profile
According to the U.S. Bureau of Labor Statistics, employment in information technology is expected to grow much faster than average, and job prospects should be excellent. While the field continues to be very robust, college graduates with expertise in computer network systems, cyber security, and database administration are expected to enjoy the best opportunities.

Impressive Demand:
There is a 12% projected increase in IT positions from 2014 to 2024, totaling approximately 488,500 new jobs
What can you do with your degree?
This degree program is designed for students who wish to pursue a career in information technology and improve their aptitude for quantitative methods, programming, web and multimedia design, system and network administration, networking, and security.
Candidates for this program may be interested in pursuing a career in:
Computer network, systems, or database administrator
Information systems scientist or analyst
Web or multimedia designer
Networking or security specialist
Software developer or programmer
Ask Us Anything
What scholarship opportunities are available for bachelor's completion students in the BS in IT program?