Take a Quick Look
We're committed to creating an education as unique as your career path. So, whether your goal is a new career or moving up in your field, our innovative programs will get you going your way.
01
Customize your plan
We work with you to map your path to your goal.
02
Learn from experience
From real-world case studies to employer-based projects, we prepare you to manage what comes next.
03
Choose your focus
Whatever you're passionate about, you'll find the classes to sharpen your specialty.
04
Study anywhere, on your time
Part-time or full-time, we move at your speed, to get you where you're going.
Experiential learning integration, using hands-on applications, challenges and encourages students to move out of their comfort zones to become independent scholars and well-informed citizens within a world driven by constant change.
Analysis of geospatial data accelerates innovative analysis and provides solutions to problems in multiple sectors such as:
GeoIntelligence and situational awareness
Catastrophe risk modeling for the insurance industry
Precision agriculture and boosting food production
Surveying (via drone collection)
Industrial asset inventory.

Northeastern's Geospatial Services program is a member of the USGIF.
Check out some recent student projects and articles.
More Details
Unique Features
Online program allows for flexibility and remote learning
Hands-on experience working across multiple software environments, including commercial and open-source products, such as ESRI, ENVI, PCI Geomatica, GeoIntelligence, and project management software
Option to participate in co-op program, experiential learning, and capstone project
Program Objectives
Provide hands-on experience with software from ESRI, the industry leader in GIS
Improve the understanding of Internet GIS
Explore the fundamentals of remote sensing
Secure foundational skills in project management, system implementation, database development, and implementation
Evaluate the theoretical, mathematical, and computational foundations of GIS
Learn to effectively interpret and apply geographic information
Analyze cartographic principles
Study the legal, economic, and ethical issues associated with GIS
Examine practical applications of GIS to support geographic inquiry and decision making
Member of the USGIF
Northeastern's Geospatial Services program is a member of the USGIF. The United States Geospatial Intelligence Foundation is the only organization dedicated to bringing together industry, academia, government, professional organizations, and stakeholders to exchange ideas, share best practices, and promote the education and importance of a national geospatial intelligence agenda.
Unique Transfer Credit Opportunity
Do you hold GEOINT Certification Program (GCP) credentials through the NGA under the authority of the Defense GEOINT (GCP-F, GPC IA-II, GPC CA-II or GPC GDM-II equivalent)? If yes, you can accelerate through the Master of Professional Studies in Geospatial Services at Northeastern University by applying your credential(s) in exchange for transfer credit.
Successful applicants can experience the following:
Receive up to 12 quarter hours of transfer credit – a 25% savings in tuition
Satisfy PDU credential requirements under the creditable graduate Academic Study category
Enjoy the convenience of a 100% online, interactive curriculum
Build your resumé and strengthen your skills in remote sensing (earth observation) and geospatial analytics.
Successful completion of the GCP applies to all cleared Department of Defense (DoD) civilian, military, and contractor practitioners in GEOINT-related work roles throughout the National System for Geospatial Intelligence. GCP can also apply to non-DoD members of the NSG with GEOINT equities.
Contact us today for more information by completing the form on our page.
Career Outlook
Trend data suggests that geographic information technology (GIT) is related to the overall increase in interest in big data analytics. GIT and related systems are able to capture and model all types of spatial and geographic data, often useful for business or government intelligence, location-enabled services, and the planning and management of logistics, among many other purposes. Analysts trained in GIT are well-informed in how to produce, aggregate, and manipulate geographic/spatial data in order to drive decisions or services in any number of fields or industries. With the advent of mobile technology, the utility of GIT and employment of analysts with this expertise is expected to grow.
Alumni Success
What are our graduates doing? Explore our alumni map, created in-house, which shows positions held by our recent GIT alumni around the globe.
Analytics in Action – Application of Data and Technology in Geospatial
Overview of Geospatial Services Program
Northeastern University's Master of Professional Studies in Geospatial Services program is USGIF accredited. The United States Geospatial Intelligence Foundation (USGIF) is the only organization dedicated to bringing together industry, academia, government, professional organizations, and stakeholders to exchange ideas, share best practices, and promote the education and importance of a national geospatial intelligence agenda.
Experiential / Co-op Opportunities
Northeastern's signature experience-powered learning model has been at the heart of the university for more than a century. It combines world-class academics with professional practice, allowing you to acquire relevant, real-world skills you can immediately put into action in your current workplace.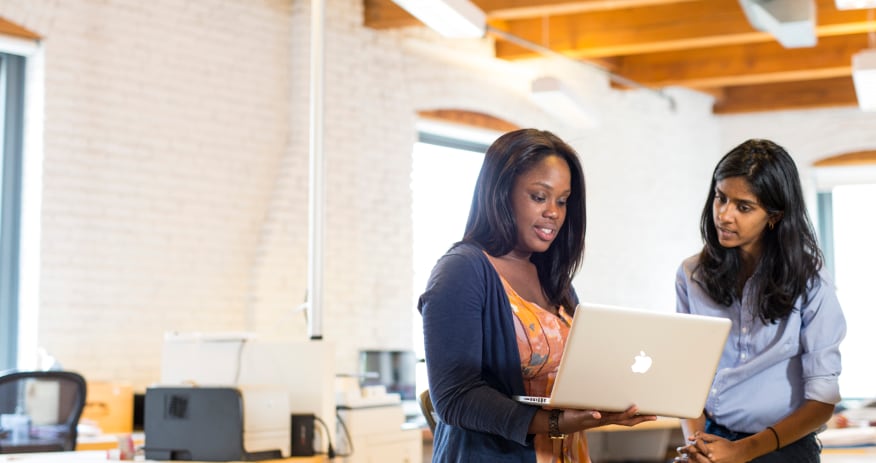 This makes a Northeastern education a dynamic, transformative experience, giving you countless opportunities to grow as a professional and person.
Get Set With a Custom Course Plan
Please note: The following is a sample curriculum and is subject to change. Enrolled students should reference the academic catalog for current program requirements.
Complete two of the following:
ITC 6300 and ITC 6460 are currently hybrid or on ground. If you are interested in taking one of these courses online please let your adviser know at the start of the school year.
Electives
Open electives can be fulfilled by choosing 6-7 quarter hours from the concentration courses or the open electives listed below.
Concentrations
Complete six of the following:
| | | |
| --- | --- | --- |
| | | 4.00 |
| | | 3.00 |
| | | 3.00 |
| | | 3.00 |
| | | 3.00 |
| | | 3.00 |
| | | 3.00 |
| | | 3.00 |
| | | 3.00 |
| | 1.00 | 4.00 |
| | | 3.00 |
Complete five of the following:
| | | |
| --- | --- | --- |
| | | 3.00 |
| | | 3.00 |
| | | 4.00 |
| | | 3.00 |
| | | 3.00 |
| | | 3.00 |
| | | 3.00 |
| | 1.00 | 4.00 |
Now Let's Talk Admissions
You know where you are headed and you've seen how our program will lead you there. So let's get going. Here's what you need to know before you enroll.
Cost and Tuition
Estimated Total Tuition
This is an estimate based on the tuition rates for Academic Year 2023-2024 and does not include any fees or other expenses. Some courses and labs have tuition rates that may increase or decrease total tuition. Tuition and fees are subject to revision by the president and Board of Trustees at any time. For more detailed information, please visit Student Financial Services.
For students interested in pursuing financial assistance or educational loans, additional educational costs, known as Cost of Attendance (COA) components, can be included in the calculation of aid and loan eligibility. Components may include food, housing, books, course materials, supplies, equipment, transportation, personal expenses, and the cost of obtaining a first professional licensure. You can find comprehensive details on Student Financial Services website. Please keep in mind that COA can vary significantly depending on academic program, enrollment intensity, and individual circumstances.
Student Body Profile
Below is a look at where our Computing & IT alumni work, the positions they hold, and the skills they bring to their organization.
Where They Work

Dell EMC
IBM
Amazon
Oracle
Microsoft

What They Do

Engineering
Information Technology
Business Development
Entrepreneurship
Program and Project Management

What They're Skilled At

Java
SQL
Software Development
JavaScript
HTML
Learn more about Northeastern Alumni on Linkedin.