Take a Quick Look
We're committed to creating an education as unique as your career path. So, whether your goal is a new career or moving up in your field, our innovative programs will get you going your way.
01
Customize your plan
We work with you to map your path to your goal.
02
Learn from experience
From real-world case studies to employer-based projects, we prepare you to manage what comes next.
03
Choose your focus
Whatever you're passionate about, you'll find the classes to sharpen your specialty.
04
Study anywhere, on your time
Part-time or full-time, we move at your speed, to get you where you're going.
The Master of Sports Leadership prepares you for a variety of sport-related occupations—whether it's working with a professional or intercollegiate sports team, with a fitness club or wellness organization, or in marketing, communications, or sports management. In this program, developed in collaboration with Northeastern's Center for the Study of Sport in Society, you'll refine and develop your leadership abilities as you examine the relevant social and business issues and hone your analytical and organizational skills. You can choose to focus on professional or collegiate athletics, eSports, or analytics, and you'll get real-world experience through your program.
This is an online program.
---
More Details
Unique Features
Practice-oriented degree offering hands-on experience, internship, and capstone project
Option to take part in integrated experiential learning
Choose from concentrations for a specialized focus on professional or collegiate athletics, analytics, or eSports
Online program provides flexibility for working professionals, and summer residency offers enhanced interactive experience
Program Objectives
Identify your leadership styles and strengths and take steps to improve your leadership capacity
Understand what it takes to build highly effective teams
Obtain approaches and techniques for effectively tackling ethical dilemmas
Explore the legal issues related to equipment use, facility management, and accommodation for special populations
Learn how to leverage sports for greater social and economic good
Examine the planning, scheduling, and financial issues associated with running a successful athletics program
Discover how to use sports to foster diversity, prevent violence, and improve the health of local and global communities
Accreditation Description
The following sport management degree program has been accredited by the Commission on Sport Management Accreditation (COSMA), located in Fort Collins, CO, USA:

Master of Sports Leadership
Northeastern's Master of Sports Leadership was recently inducted into the COSMA Hall of Fame as a Biz Connector for excelling in creating partnerships with professionals in sports.
Summary of Accreditation Status
Career Outlook
Already a multi-billion-dollar field, the sports industry is projected to experience faster-than-average growth over the next several years. Located all over the country, sports-related organizations and businesses require a variety of educated and skilled employees to manage day-to-day operations. While knowledge is crucial, success is often contingent upon your willingness to work beyond 9-5—with many sporting events and related activities taking place on nights, weekends, and holidays. The sports industry is exciting—filled with people who are driven by a passion for what they do and who are extremely satisfied with their career choice.
Check out your career prospects
Beginning your journey with us is a big decision. But it's a smart one.  Your field is evolving rapidly. That's why we're constantly innovating our programs to anticipate your industry's needs.  So, no matter where your field goes, you can lead the way.
255,000+
alumni across 179 countries
Experiential / Co-op Opportunities
Northeastern's signature experience-powered learning model has been at the heart of the university for more than a century. It combines world-class academics with professional practice, allowing you to acquire relevant, real-world skills you can immediately put into action in your current workplace.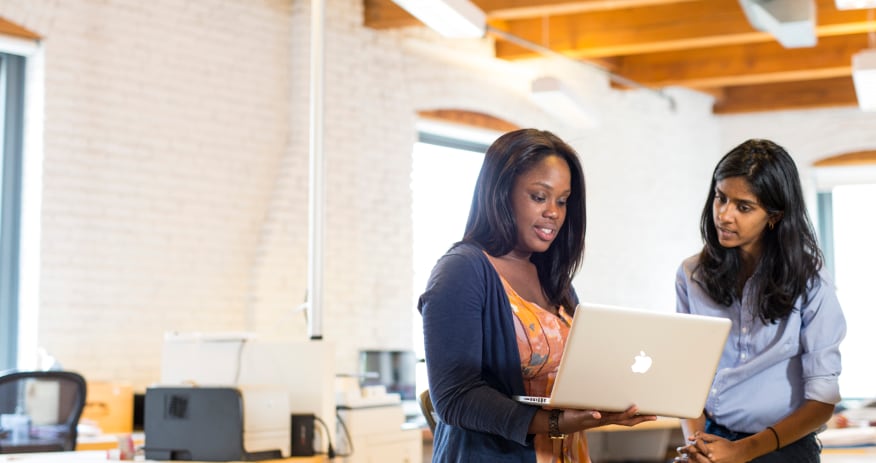 This makes a Northeastern education a dynamic, transformative experience, giving you countless opportunities to grow as a professional and person.
Get Set With a Custom Course Plan
Please note: The following is a sample curriculum and is subject to change. Enrolled students should reference the academic catalog for current program requirements.
Note: Sport in Society (LDR 6405) and Sports Media Relations (LDR 6441) are summer institute courses, available on-campus in Boston. Winter institute course available on campus in Charlotte, North Carolina.
Internship/Capstone
Complete one of the following. This course should be the last course taken and requires faculty advisor approval:
Elective Courses
Choose two of the following:
Concentrations
Choose from one of the following:
Follow our leaders
Our faculty are experts who have worked for the Boston Celtics, Atlanta Braves, Atlanta Committee for the Olympic Games, Major League Soccer, and countless higher-education institutions. They consistently bring their real-world experiences to the classroom to enrich student's learning.
"Courses within sports leadership examine the business and social issues that are critical to effective sports leadership... you can understand how to develop and lead teams by fostering the appropriate culture and positively effecting change." - Dr. Robert Prior, faculty lead, Master of Sports Leadership
The Sports Leadership program provided valuable networking opportunities, in addition to the curriculum and practical experience that were essential to breaking into the sports industry.

Ameena D.

Master of Science in Sports Leadership '17
Now Let's Talk Admissions
You know where you are headed and you've seen how our program will lead you there. So let's get going. Here's what you need to know before you enroll.
Cost and Tuition
Estimated Total Tuition
This is an estimate based on the tuition rates for Academic Year 2023-2024 and does not include any fees or other expenses. Some courses and labs have tuition rates that may increase or decrease total tuition. Tuition and fees are subject to revision by the president and Board of Trustees at any time. For more detailed information, please visit Student Financial Services.
For students interested in pursuing financial assistance or educational loans, additional educational costs, known as Cost of Attendance (COA) components, can be included in the calculation of aid and loan eligibility. Components may include food, housing, books, course materials, supplies, equipment, transportation, personal expenses, and the cost of obtaining a first professional licensure. You can find comprehensive details on Student Financial Services website. Please keep in mind that COA can vary significantly depending on academic program, enrollment intensity, and individual circumstances.
Student Body Profile
Below is a look at where our Sports Leadership alumni work, the positions they hold, and the skills they bring to their organization.
Where They Work

Boston Celtics
Boston Red Sox
Boston Bruins
New England Patriots
NFL, NBA, MLB, NHL, MLS, MLL
Colleges and Universities
International Olympic Committees
High School Athletics
Youth Sport Organizations
Nonprofit Sport Organizations

What They Do

Athletic Administration
Coaching
Scouting
Community and Social Services
Operations
Marketing
Sales

What They're Skilled At

Leadership
Communication
Event Management
Athletic Development
Operations Management
Use of Technology and Social Media
Learn more about Northeastern Alumni on Linkedin.