Take a Quick Look
We're committed to creating an education as unique as your career path. So, whether your goal is a new career or moving up in your field, our innovative programs will get you going your way.
01
Customize your plan
We work with you to map your path to your goal.
02
Learn from experience
From real-world case studies to employer-based projects, we prepare you to manage what comes next.
03
Choose your focus
Whatever you're passionate about, you'll find the classes to sharpen your specialty.
04
Study anywhere, on your time
Part-time or full-time, we move at your speed, to get you where you're going.
Global security continues to be an evolving and critical issue facing countries, companies, and communities. Successful security and intelligence experts need to possess the critical thinking and problem-solving skills to effectively lead in responding to today's challenging threat environment.
The Master of Arts in Security and Intelligence Studies program offers a unique interdisciplinary approach that merges security, law, diplomacy, politics, and constitutional rights to create well-rounded security leaders. You'll gain and hone skills in intelligence collection and dissemination, analysis, research, threat assessment, and evaluation of information and policy development while focusing on the importance of civil liberties in pursuing security in civil society.
While this program is offered on campus, most of your classes will be taken online, allowing you to work with an extended network of students who participate in our different modalities.
You will be learning from security experts, each with at least 20 years of teaching and real-world experience. They'll share their experiences as constitutional lawyers, White House advisers, CIA operatives, military intelligence officers, and more.
More Details
Unique Features
Benefit from a unique multidisciplinary approach that merges security leadership skills and an understanding of civil liberties.
Learn from faculty security experts who bring their real-world experience as constitutional lawyers, White House advisers, CIA operatives, military intelligence officers, and more to the classroom.
Gain a whole-of-government approach to security studies with a set of required foundational courses and a broad range of electives to choose from.
Focus your degree with three tracks: Corporate Security Management, Homeland Security and Emergency Management, and Strategic Intelligence and Analysis
While this program is offered on campus, most of your classes will be taken online, allowing you to work with an extended network of students who participate in our different modalities.
Career Outlook
The program prepares students for security roles such as intelligence analyst, special agent, information security officer, corporate security specialist and manager, criminal investigator, or fraud investigator.
About the Campus
In Arlington—a hub of technical innovation, security, defense, and policy—we partner with government, industry, and nonprofits to prepare learners for leadership in jobs of the future.
We're centrally located in the heart of the National Capital Region in Rosslyn, one of Arlington County's most vibrant neighborhoods, at 17th Street North in the Arlington Tower. Our campus space features state-of-the-art flexible learning spaces and areas to collaborate, study, network with peers or employers, and host or attend community events. Additionally, the building includes a rooftop gathering space with stunning views of Arlington, VA, and Washington, DC. The campus is also home to the Kostas Research Institute for Homeland Security.
Experiential / Co-op Opportunities
Northeastern's signature experience-powered learning model has been at the heart of the university for more than a century. It combines world-class academics with professional practice, allowing you to acquire relevant, real-world skills you can immediately put into action in your current workplace.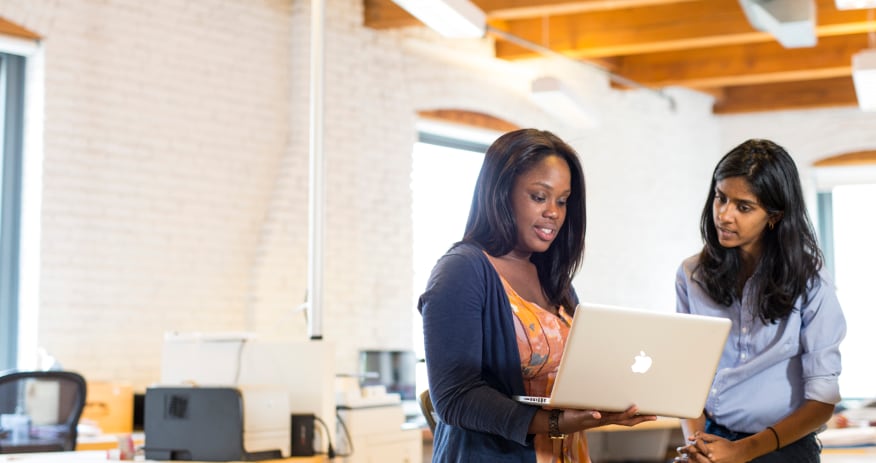 This makes a Northeastern education a dynamic, transformative experience, giving you countless opportunities to grow as a professional and person.
Get Set With a Custom Course Plan
SIA 6140 - Civil Liberties and Security 3.00
SIA 6980 - Capstone 3.00
Concentrations
The remaining required quarter hours for the program may be completed by a combination of completing a concentration and additional electives or selecting any courses listed in the electives list.
Corporate Security Management
Homeland Security and Emergency Management
Strategic Intelligence and Analysis
Electives
Complete courses in the following subjects areas at the 5000 level or above to reach 45 quarter hours: CJS, GST, HLS, LDR, PJM, SIS
Program Credit/GPA Requirements
45 total semester hours required
Minimum 3.000 GPA required
* Please note: this curriculum is for marketing purposes only, and is subject to change.
Concentrations
SIA 6150 - Corporate Security and Investigations 3.0
SIA 6160 - Information Systems Policy 3.0
Now Let's Talk Admissions
You know where you are headed and you've seen how our program will lead you there. So let's get going. Here's what you need to know before you enroll.
Online application
Statement of purpose (500–1000 words): Identify your educational goals and expectations of the program. Please be aware that Northeastern University's academic policy on plagiarism applies to your statement of purpose.
Professional resumé
Unofficial undergraduate transcripts; official transcripts required at the time of admission
Two letters of recommendation from individuals who have either academic or professional knowledge of your capabilities such as a faculty member, colleague, or mentor, preferably one from your current employer
English language proficiency proof. Students for whom English is not their primary language must submit one of the following:

Official associate or bachelor's degree transcript from an accredited college or university in the U.S., stating degree conferral and date
TOEFL, IELTS, PTE, Duolingo, or NU Global Exam scores
Cost and Tuition
Estimated Total Tuition
This is an estimate based on the tuition rates for Academic Year 2023-2024 and does not include any fees or other expenses. Some courses and labs have tuition rates that may increase or decrease total tuition. Tuition and fees are subject to revision by the president and Board of Trustees at any time. For more detailed information, please visit Student Financial Services.
For students interested in pursuing financial assistance or educational loans, additional educational costs, known as Cost of Attendance (COA) components, can be included in the calculation of aid and loan eligibility. Components may include food, housing, books, course materials, supplies, equipment, transportation, personal expenses, and the cost of obtaining a first professional licensure. You can find comprehensive details on Student Financial Services website. Please keep in mind that COA can vary significantly depending on academic program, enrollment intensity, and individual circumstances.