Take a Quick Look
We're committed to creating an education as unique as your career path. So, whether your goal is a new career or moving up in your field, our innovative programs will get you going your way.
01
Customize your plan
We work with you to map your path to your goal.
02
Learn from experience
From real-world case studies to employer-based projects, we prepare you to manage what comes next.
03
Choose your focus
Whatever you're passionate about, you'll find the classes to sharpen your specialty.
04
Study anywhere, on your time
Part-time or full-time, we move at your speed, to get you where you're going.
The global insurance industry is one of the world's most essential and prosperous sectors—and it is currently undergoing dramatic changes requiring even more sophisticated analytics and insights.
Northeastern University's Master of Professional Studies in Insurance Analytics and Management program addresses the mounting need for analytics, machine learning, and artificial intelligence in the insurance industry. The workforce needs to be proficient in advanced technologies and possess the social and emotional skills to bridge the gap between AI and machine learning and the human client.
Our program was developed with guidance and input from active insurance professionals, focusing on the skills and competencies companies are looking for right now. This unique, modern approach bridges the gap between artificial intelligence, machine learning, and human clients. By mastering cutting-edge applications, humanics, data, and tech, you'll carve a path into this global industry and have the tools and insights to thrive and advance your career.
More Details
Unique Features
Offers you a clear pathway into the industry: application orientation, domain knowledge, digital leadership and human-centered design, decision support, and digital transformation.
Developed in close collaboration with insurance industry experts to address the current needs of the rapidly changing insurance industry.
A modern, forward-thinking approach with a curriculum that focuses on applied artificial intelligence, machine learning, project management, change management, digital transformation and leadership, and decision support.
Designed to help you enter and thrive in the current insurance industry as a forward thinker who can merge applications, humanics, data, and tech with a human touch.
Begin or advance your career in leadership, claims analytics and management, insurance finance, actuarial analysis and management, underwriting, product pricing, and distribution.
Select from three different concentrations: Advanced Insurance Management, Customer Engagement, and Decision Support.
Receive real-world, experience-driven training with the industry professionals who helped design our program.
Career Outlook
Changes in the industry have created a high demand for data-savvy professionals entering the industry.
The need for forward-thinking professionals is felt in companies of every size—professionals who can incorporate analytics and artificial intelligence to deliver personalized and flexible customer experience is crucial to the future of the insurance industry.
The breadth of opportunities and companies looking to hire insurance professionals is creating new pathways into this global, essential industry and the ability to advance your career quickly.
Experiential / Co-op Opportunities
Northeastern's signature experience-powered learning model has been at the heart of the university for more than a century. It combines world-class academics with professional practice, allowing you to acquire relevant, real-world skills you can immediately put into action in your current workplace.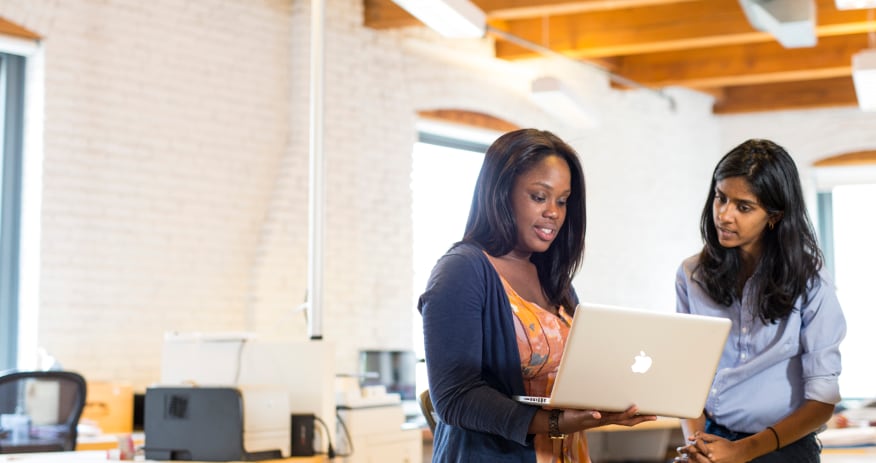 This makes a Northeastern education a dynamic, transformative experience, giving you countless opportunities to grow as a professional and person.
Get Set With a Custom Course Plan
Please note: The following is a sample curriculum and is subject to change. Enrolled students should reference the academic catalog for current program requirements.
Experiential Project
INS 6080 - Integrated Experiential Learning 3.00
Capstone
Concentrations
The remaining required quarter hours for the program may be completed by a combination of completing a concentration and additional electives or selecting any courses listed in the electives list.
Advanced Insurance Management
Customer Engagement
Decision Support
Electives
Complete 24 quarter hours from ALY, APL, EAI, GIS, INS, PJM, or SMT. Below is a list of courses regularly offered as electives within the program.
| | | |
| --- | --- | --- |
| | | 3.00 |
| | | 3.00 |
| | | 3.00 |
| | | 3.00 |
| | | 3.00 |
| | | 3.00 |
| | | 3.00 |
| | | 3.00 |
| | | 3.00 |
| | | 3.00 |
| | | 4.00 |
| | | 3.00 |
| | | 3.00 |
| | | 3.00 |
| | | 4.00 |
| | | 3.00 |
Program Credit/GPA Requirements
45 total semester hours required.
Minimum 3.000 GPA required.
Concentrations
SMT 6020 - Managing the Customer Experience 3.0
EAI 6000 is for students who score 85% or more on the Python placement exam upon declaring this concentration. Students who score less than 85% on the placement exam complete a noncredit Python workshop before completing EAI 6000.
The changing risk landscape requires a workforce experienced with the adoption of advanced technologies and with the social and emotional skills to bridge the gap between AI and machine learning and the human client. These challenges and market needs provide the contextual approach for this flexible master's degree program in insurance analytics and management that is experiential in nature and focused on skills and competencies that are in high demand by the insurance industry and talent acquisition.

Uwe Hohgrawe, PhD

Faculty Director, Analytics and Enterprise Intelligence, College of Professional Studies
Now Let's Talk Admissions
You know where you are headed and you've seen how our program will lead you there. So let's get going. Here's what you need to know before you enroll.
Online application
Statement of purpose (500–1000 words)
Professional resume
Official undergraduate transcripts
Two letters of recommendation (from academic mentors or current employer)
Proof of English language proficiency (TOEFL Score of 79, including a 20 or more on the Writing section)
Undergraduate GPA of 3.0 or above
Cost and Tuition
Estimated Total Tuition
This is an estimate based on the tuition rates for Academic Year 2023-2024 and does not include any fees or other expenses. Some courses and labs have tuition rates that may increase or decrease total tuition. Tuition and fees are subject to revision by the president and Board of Trustees at any time. For more detailed information, please visit Student Financial Services.
For students interested in pursuing financial assistance or educational loans, additional educational costs, known as Cost of Attendance (COA) components, can be included in the calculation of aid and loan eligibility. Components may include food, housing, books, course materials, supplies, equipment, transportation, personal expenses, and the cost of obtaining a first professional licensure. You can find comprehensive details on Student Financial Services website. Please keep in mind that COA can vary significantly depending on academic program, enrollment intensity, and individual circumstances.