Take a Quick Look
We're committed to creating an education as unique as your career path. So, whether your goal is a new career or moving up in your field, our innovative programs will get you going your way.
01
Customize your plan
We work with you to map your path to your goal.
02
Learn from experience
From real-world case studies to employer-based projects, we prepare you to manage what comes next.
03
Choose your focus
Whatever you're passionate about, you'll find the classes to sharpen your specialty.
04
Study anywhere, on your time
Part-time or full-time, we move at your speed, to get you where you're going.
With rapid change becoming the norm, organizations need strong, adaptive leaders to help them thrive. The Master of Science in Nonprofit Management prepares you for leadership positions at universities, hospitals, charities, foundations, NGOs, or educational and religious organizations—entities with complex needs and limited resources, seeking to make a difference. Unlike a traditional MBA, this degree focuses on core competencies in the nonprofit world: fundraising, policy, strategic management, and the tools to foster positive change. Through action-oriented coursework, opportunities to collaborate with nonprofits, and experiential projects guided by faculty who work in the field, this program prepares you to become a mission-driven leader with the skills to make a meaningful impact.
This program is based in Boston, MA.
---
More Details
Unique Features
Integrated experiential learning: Gain real-world experience and build your resumé through the program's diverse experience-powered learning opportunities, including experiential projects with real-world sponsors, co-ops, and in-class case studies.

Participate in a final capstone project, working hand-in-hand with a local organization like United Planet or the Boston Children's Museum to solve a current issue.

Flexible learning format: With courses offered 100% online, in person in Boston, or in a hybrid format, you can complete your degree without putting your life on hold.
Tailor your degree to your career goals: There are six concentrations to choose from so you can focus on the skill set and passion that most interests you. Choose from Fundraising, Leadership and Management, Project Management, Social Innovation, Social Media and Analytics, or Sales Management.
Join a community: Learn from thought leaders and experts in the field who have had hands-on experience in the industry. Join their vast network and leverage alumni who are helping drive social change at some of the top nonprofit organizations like Dana Farber Cancer Research Institute, the Boston Housing Authority, and more.
Career-advancing degree: Featuring focused courses in management, human resources, fundraising, and development, this program provides you with the opportunity to advance your career and become an effective decision maker. In a growing industry such as nonprofit, there is a need for management and professionalism.
Program Objectives
Explore leadership practices that contribute to organizational success
Understand legal and governance issues in nonprofit organizations
Hone your fundraising skills, including grant and proposal writing
Recognize important social, organizational, and cultural change agents
Discover traditional and nontraditional ways to promote nonprofits to supporters, the public, and the media
Analyze national and international trends, issues, and political shifts affecting the nonprofit marketplace
Career Outlook
Hiring in nonprofit organizations is on the upswing. In fact, according to the Bureau of Labor Statistics, the nonprofit sector ranks third in the U.S. in overall employment, with more than 12.3m employees.
The fastest-growing jobs are in:
Direct services
Fundraising
Program management
Program support
A sample of where our recent graduates are working:
YMCA
Boston Children's Museum
Museum of Fine Arts, Boston
Horizons for Homeless Children
Oxfam America
Marymount Manhattan College Prison Program
Unique Transfer Opportunity
About the CFRE Certification Transfer Credit Opportunity:
Why consider a Master of Science in Nonprofit Management from Northeastern University? We recognize the knowledge and nonprofit competencies demonstrated by those who have earned their CFRE certification. As a result, credential-holders have the unique opportunity to accelerate through a Northeastern University degree.
Successful applicants for a master's degree program with their CFRE (Certified Fundraising Executive):
Will be able to earn a master's degree by completing 14 courses, rather than 15
Transfer credit is awarded for the following course: NPM 6130–Fundraising & Development for Nonprofit Organizations
Experiential / Co-op Opportunities
Northeastern's signature experience-powered learning model has been at the heart of the university for more than a century. It combines world-class academics with professional practice, allowing you to acquire relevant, real-world skills you can immediately put into action in your current workplace.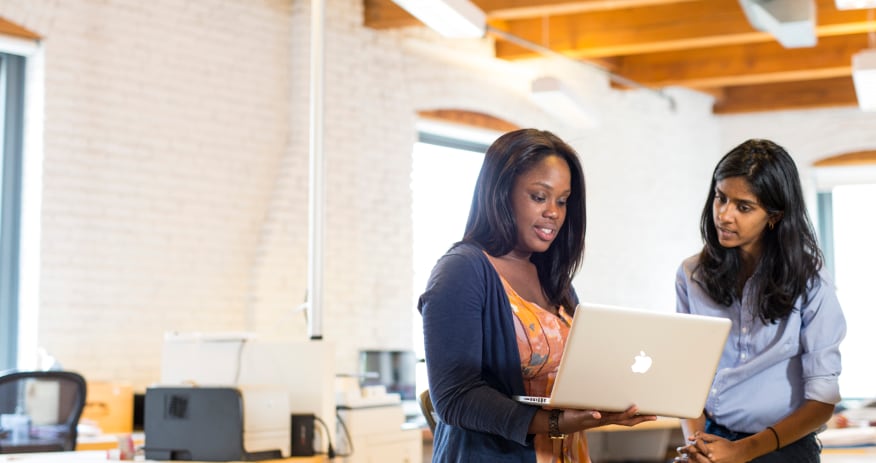 This makes a Northeastern education a dynamic, transformative experience, giving you countless opportunities to grow as a professional and person.
Get Set With a Custom Course Plan
Please note: The following is a sample curriculum and is subject to change. Enrolled students should reference the academic catalog for current program requirements.
Required Courses
| | | |
| --- | --- | --- |
| | | 3.00 |
| | | 3.00 |
| | | 3.00 |
| | | 3.00 |
| | | 3.00 |
| | | 3.00 |
| | | 3.00 |
| | | 3.00 |
Electives
Complete two of the following:
| | | |
| --- | --- | --- |
| | | 3.00 |
| | | 3.00 |
| | | 4.00 |
| | | 3.00 |
| | | 3.00 |
| | | 3.00 |
| | | 3.00 |
| | 3.00 | 4.00 |
| | | 3.00 |
| | | 2.00 |
Concentrations
Required Courses
Electives
Complete a minimum of 6 quarter hours from the following:
Note: ALY 6010 and ALY 6070 should be taken together.
Required Courses
Electives
Complete a minimum of 9 quarter hours from the following:
| | | |
| --- | --- | --- |
| | | 3.00 |
| | | 1.00 |
| | | 3.00 |
| | | 3.00 |
| | | 3.00 |
| | | 3.00 |
| | | 3.00 |
| | | 3.00 |
| | | 3.00 |
| | | 3.00 |
Note: CMN 6000 and INT 6000 should be taken together.
Required Courses
Complete the courses that are required based on the number of years of project management experience you have completed.
Two-plus years of project management experience:
Fewer than two years of project management experience:
Electives
Complete a minimum of 5 quarter hours of the following:
Complete these two courses together:
Or complete this course:
Note: Students who take Foundations of Project Management (PJM 5900) are not required to take an elective course in this concentration.
Required Courses
Electives
Complete a minimum of 5 quarter hours from the following:
Note: ALY 6110 should be taken with ALY 6070.
Required Courses
Electives
Complete a minimum of 3 quarter hours from the following:
| | | |
| --- | --- | --- |
| | | 3.00 |
| | | 3.00 |
| | | 3.00 |
| | | 4.00 |
| | | 4.00 |
| | | 3.00 |
| | | 4.00 |
| | | 3.00 |
Note: ALY 6010 and ALY 6070 should be taken together.
PJM 5900 and PJM 6000 should be taken together.
Follow Our Leaders
Our faculty represents a wide cross-section of professional practices and fields. They serve as mentors and advisors and collaborate alongside students to solve the most pressing global challenges facing established and emerging markets.
"The Master of Science in Nonprofit Management introduces our students to the multiple career opportunities offered by purpose driven, nonprofit organizations. We live in an exciting historical moment in which initiatives from the public administration, the industry, and the nonprofit sector are pivoting the next generation of social change. Our network of faculty, staff, students and partners aims to nurture the necessary skills to lead this process." - Monica Borgida, Faculty Lead - Nonprofit Management
I would 100% recommend this program. We worked directly with nonprofit organizations, helping them build marketing plans or working with their boards. The faculty are also amazing and experienced. The classes were very in-depth whether online or in person. I met so many intelligent people;  a lot of them were already working in the field which was great to learn from.

Lia Mancuso

Master of Science in Nonprofit Management, 2017
Now Let's Talk Admissions
You know where you are headed and you've seen how our program will lead you there. So let's get going. Here's what you need to know before you enroll.
Cost and Tuition
Estimated Total Tuition
This is an estimate based on the tuition rates for Academic Year 2023-2024 and does not include any fees or other expenses. Some courses and labs have tuition rates that may increase or decrease total tuition. Tuition and fees are subject to revision by the president and Board of Trustees at any time. For more detailed information, please visit Student Financial Services.
For students interested in pursuing financial assistance or educational loans, additional educational costs, known as Cost of Attendance (COA) components, can be included in the calculation of aid and loan eligibility. Components may include food, housing, books, course materials, supplies, equipment, transportation, personal expenses, and the cost of obtaining a first professional licensure. You can find comprehensive details on Student Financial Services website. Please keep in mind that COA can vary significantly depending on academic program, enrollment intensity, and individual circumstances.
Student Body Profile
Below is a look at where our Management alumni work, the positions they hold, and the skills they bring to their organization.
Where They Work

State Street
Fidelity Investments
Dell EMC
IBM
Liberty Mutual Insurance

What They Do

Business Development
Sales
Operations
Finance
Entrepreneurship

What They're Skilled At

Management
Leadership
Customer Service
Microsoft Office
Project Management
Learn more about Northeastern Alumni on Linkedin.