Take a Quick Look
We're committed to creating an education as unique as your career path. So, whether your goal is a new career or moving up in your field, our innovative programs will get you going your way.
01
Customize your plan
We work with you to map your path to your goal.
02
Learn from experience
From real-world case studies to employer-based projects, we prepare you to manage what comes next.
03
Choose your focus
Whatever you're passionate about, you'll find the classes to sharpen your specialty.
04
Study anywhere, on your time
Part-time or full-time, we move at your speed, to get you where you're going.
Explore the rapidly changing world of digital media with the STEM-designated Master of Professional Studies in Digital Media. The program enables you to build on your skills and expertise using cutting-edge technologies and tools as you move through your curriculum. Your core courses in information development, usability, and narrative structure provide a baseline for developing, marketing, and managing content-rich experiences. We offer six concentrations for you to customize your curriculum including 3-D animation, game design, digital video, social media, digital media management, or one of two tracks in interactive design—visual design or usability and production. In your final capstone project, you'll turn theory into practice, working with the guidance of a faculty advisor on a personal proposal or with a small, focused team to channel your passion into a project that provides tangible evidence of your abilities.
The Master of Professional Studies in Digital Media program is available only for domestic students who have a background in visual communications, web creation, and programming foundations. If you are an international student or a domestic student without this prior experience, you are eligible to apply to the Master of Professional Studies in Digital Media Connect program. Please visit the MPS in Digital Media Connect program page to learn more.
This program is based in Boston, MA.
---
More Details
Unique Features
Complete an in-depth capstone project experience working under guidance of a faculty advisor.
Three concentration options provide specialized focus on distinctive areas of digital media.
Program format is designed to enhance collaboration and networking opportunities for students.
This is a STEM-designated graduate degree.
Program Objectives
Leverage your existing professional experience and knowledge in a technology-centric media world.
Apply human interaction concepts and systems to a wide range of projects.
Study character and story development across a variety of digital media.
Develop and test a variety of user experiences for different media and devices.
Career Outlook
Companies of all sizes and industries need creative thinkers to help them build and disseminate compelling digital stories for marketing, messaging, and entertainment. Employment projections vary for each concentration, but demand and reward for User Interface professionals and social media experts continues to expand at an above-average pace.
Transfer Credit Opportunities for Certifications from Professional Associations
Successful applicants for a master's degree program in the Social Media concentration with their HubSpot Academy Certification:
Will receive 4 quarter hours of transfer credit – an 8% savings in tuition.
Will be able to earn a master's degree by completing 11 courses, rather than 12
Transfer credit is awarded for the following course: DGM 6285 Interactive Marketing Fundamentals
Hear from current students and recent graduates of the digital media programs about how their Northeastern degree helped them enhance their skills and accelerate their careers.
This video was led by instructor Gary Greenbaum and developed by the following students: Cameron Drezelo, Fanny Fellevik, Hana Fox, Sarah Hoye, and James Whalen. Please note that the clip was created by students in the Digital Video concentration for their Documentary and Nonfiction Production course.
Check out your career prospects
Beginning your journey with us is a big decision. But it's a smart one. Your field is evolving rapidly. That's why we're constantly innovating our programs to anticipate your industry's needs. So, no matter where your field goes, you can lead the way.
4-8%
Job growth for digital media and marketing, faster than average for all jobs
U.S Bureau of Labor Statistics
Experiential / Co-op Opportunities
Northeastern's signature experience-powered learning model has been at the heart of the university for more than a century. It combines world-class academics with professional practice, allowing you to acquire relevant, real-world skills you can immediately put into action in your current workplace.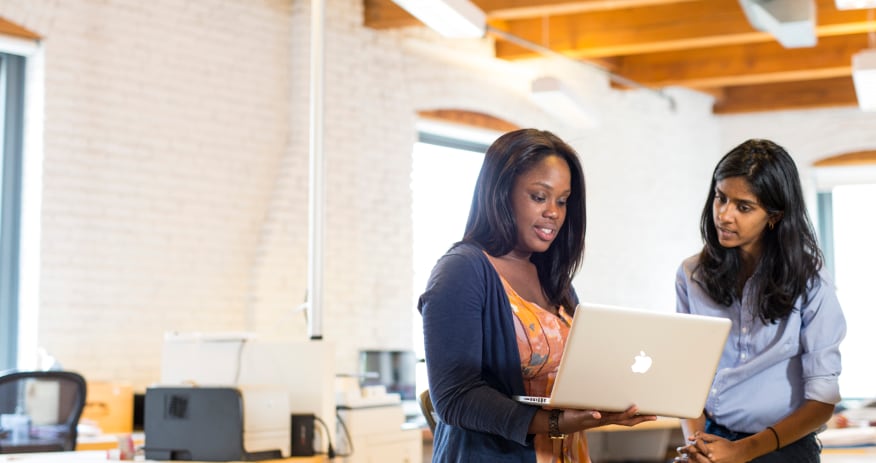 This makes a Northeastern education a dynamic, transformative experience, giving you countless opportunities to grow as a professional and person.
Get Set With a Custom Course Plan
Please note: The following is a sample curriculum and is subject to change. Enrolled students should reference the academic catalog for current program requirements.
Required Core Courses
Complete one of the following:
Complete one of the following options:
Thesis Option
Capstone Option
Technical course from the workshops list
Elective
Complete one of the following:
| | | |
| --- | --- | --- |
| | | 3.00 |
| | | 4.00 |
| | | 4.00 |
| | | 4.00 |
| | 3.00 | 4.00 |
| | | 3.00 |
| | | 2.00 |
Workshops
Optional digital media workshops are designed to provide valuable technical skills and tools for students in all graduate degree programs.
Students may complete one of the following:
| | | |
| --- | --- | --- |
| | | 2.00 |
| | | 2.00 |
| | | 2.00 |
| | | 2.00 |
| | | 4.00 |
| | | 2.00 |
| | | 2.00 |
Concentrations
Complete 20 quarter hours from the following:
Complete 20 quarter hours from the following:
Interactive Design
Complete four courses from one of the following tracks:
Design Track
Usability and Development Track
Complete the following:
Required:
Electives
Complete 15-17 quarter hours from the following:
| | | |
| --- | --- | --- |
| | | 3.00 |
| | | 3.00 |
| | | 3.00 |
| | | 3.00 |
| | | 4.00 |
| | | 4.00 |
| | | 4.00 |
Follow our leaders
Our faculty represents a wide cross-section of professional practices and fields. They serve as mentors and advisors and collaborate alongside students to solve the most pressing global challenges facing established and emerging markets.
"I want us to go beyond transferring information and technical skills. Digital Media faculty spark success because we are passionately committed to our role as mentors. We want students to not just equal but to surpass our accomplishments, because that is how our creative professions innovate and grow." Cynthia Baron, Faculty Director, Digital Media
I never thought I could do a lot of things that the program really challenged me to do, it was great to have the experience of really being pushed by professors, and by my classmates, to just learn something new.

Rachel Newborn

MPS Digital Media - Interactive Design Concentration 2018
Now Let's Talk Admissions
You know where you are headed and you've seen how our program will lead you there. So let's get going. Here's what you need to know before you enroll.
Cost and Tuition
Estimated Total Tuition
This is an estimate based on the tuition rates for Academic Year 2023-2024 and does not include any fees or other expenses. Some courses and labs have tuition rates that may increase or decrease total tuition. Tuition and fees are subject to revision by the president and Board of Trustees at any time. For more detailed information, please visit Student Financial Services.
For students interested in pursuing financial assistance or educational loans, additional educational costs, known as Cost of Attendance (COA) components, can be included in the calculation of aid and loan eligibility. Components may include food, housing, books, course materials, supplies, equipment, transportation, personal expenses, and the cost of obtaining a first professional licensure. You can find comprehensive details on Student Financial Services website. Please keep in mind that COA can vary significantly depending on academic program, enrollment intensity, and individual circumstances.
Student Body Profile
Below is a look at where our Digital Media and Design alumni work, the positions they hold, and the skills they bring to their organization.
Where They Work

Harvard
MIT
ViralGains
Google
Cognizant
Deloitte Consulting
TJX Companies
GNS Healthcare

What They Do

Art and Design
Engineering
Information Technology
Marketing
Media and Communication
User Experience Designer
UX Manager

What They're Skilled At

Adobe Creative Suite
Social Media
CSS
Digital Media
Marketing
Interactive Design
User Experience
Learn more about Northeastern Alumni on Linkedin.