Take a Quick Look
We're committed to creating an education as unique as your career path. So, whether your goal is a new career or moving up in your field, our innovative programs will get you going your way.
01
Customize your plan
We work with you to map your path to your goal.
02
Learn from experience
From real-world case studies to employer-based projects, we prepare you to manage what comes next.
03
Choose your focus
Whatever you're passionate about, you'll find the classes to sharpen your specialty.
04
Study anywhere, on your time
Part-time or full-time, we move at your speed, to get you where you're going.
The Master of Science in Global Studies and International Relations is an interdisciplinary degree that will prepare you to meet the challenges of globalization. Classes focus on the work you would do in the field such as analyzing the investment portfolios of developing nations, managing crises, and crafting speeches for embassy officials. You'll narrow your study to one of five concentrations and choose one of six major world regions as your focus, working with our distinguished faculty of policymakers, diplomats, and global educators as you prepare to step onto the world stage. Participate in the Diplomacy Lab and explore real-world challenges while contributing to the policy making process in conjunction with the U.S. State Department.  If you choose our optional International Field Study Experience, you'll serve abroad as a consultant for a global organization as it works to solve a real-world business challenge.
This program is based in Boston, MA.
---
More Details
Unique Features
Unique interdisciplinary degree that applies theory to practice: Gain expertise in global studies and international relations in one comprehensive degree. The curriculum is designed to give you an understanding of both subjects, with class assignment examples taken from the workplace, such as policy analysis and speechwriting.
Accomplished faculty with decades of experience: Take courses taught by distinguished policymakers, former ambassadors, diplomats, foreign service advisors, and international educational consultants.
Opportunity to travel and participate in our International Field Study Experience: Serve as an international consultant for global organizations on a current challenge they're facing. Present your findings in a working session on site in a foreign location.

Past trips have included workshops at the Innovation Academy in Freiburg, Germany; consulting for Education First at its headquarters in Zurich, Switzerland; and consulting for SME in Tuscany, Italy.

Tailor your degree to your career goals: Focus on the industry or skill set that most interests you with one of five concentrations: Global Student Mobility, Diplomacy, Conflict Resolution, International Economics and Consulting, or Global Health and Development. You'll also choose one of the globe's six major regions to focus your area of study.
Flexible learning formats: With courses offered 100% online, on campus in Boston or Seattle, or in a hybrid format, you can complete your degree without putting your life on hold.
Join an international network: Take advantage of a wide international network made up of classmates, faculty, and dedicated alumni.
Other experiential learning opportunities: You'll have the option to participate in co-ops, capstone projects, and internships at the United Nations, U.S. Department of State, Pathfinder International, Human Rights Watch, Charity Water, Refuge Point, and many more.
What You'll Learn
Specialized Knowledge: Incorporate foundational global and intercultural knowledge, theories, research methods, and approaches to investigate global issues from government, private, and nonprofit viewpoints.
Broad and Integrative Knowledge: Frame and evaluate global challenges in international political, economic, security, or diplomatic areas in the selected region or concentration, drawing on perspectives and methods from diverse fields of study.
Applied and Collaborative Learning: Apply the advanced knowledge gained in the field of global studies to a practical challenge, articulate in writing the insights gained from this experience, and assess approaches, scholarly debates, or standards for professional performance applicable to the challenge.
Civic and Global Learning: Assess and develop a position on a contemporary social issue from a socio-historical perspective and from multiple viewpoints of the stakeholders.
Experiential Learning: Synthesize and transfer learning to new, complex situations within course work or beyond the classroom.
Student Success
Hear from Global Studies Graduate Nicholas Johnson:
Check out your career prospects
Beginning your journey with us is a big decision. But it's a smart one.  Your field is evolving rapidly. That's why we're constantly innovating our programs to anticipate your industry's needs.  So, no matter where your field goes, you can lead the way.
1.9M
Number of international students studying in the U.S., driving the need for higher education professionals in global student mobility, a concentration in the program.
Institute of International Education, Open Doors Data 2019
$92.9K
Mid-Career average salary for those with a major in International Relations
One Class 2018
Experiential / Co-op Opportunities
Northeastern's signature experience-powered learning model has been at the heart of the university for more than a century. It combines world-class academics with professional practice, allowing you to acquire relevant, real-world skills you can immediately put into action in your current workplace.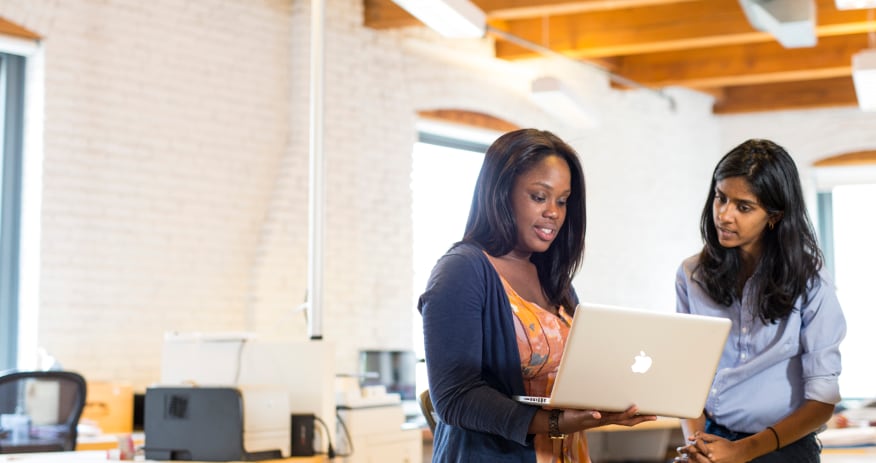 This makes a Northeastern education a dynamic, transformative experience, giving you countless opportunities to grow as a professional and person.
Get Set With a Custom Course Plan
Please note: The following is a sample curriculum and is subject to change. Enrolled students should reference the academic catalog for current program requirements.
Regional Studies Courses
Complete one of the following:
Capstone
Complete one of the following:
The remaining required quarter hours for the program may be completed by a combination of completing a concentration and additional electives or selecting any courses listed in the electives list. Note: A minimum of 18–20 quarter hours must be completed within global studies electives.
Electives
Choose from the following:
Global Studies Electives
| | | |
| --- | --- | --- |
| | | 4.00 |
| | | 2.00 |
| | | 4.00 |
| | | 4.00 |
| | | 4.00 |
| | | 4.00 |
| | | 4.00 |
| | | 4.00 |
| | | 4.00 |
| | | 4.00 |
| | | 4.00 |
| | | 4.00 |
| | | 4.00 |
| | | 4.00 |
| | | 4.00 |
| | | 4.00 |
| | | 4.00 |
| | | 4.00 |
| | | 4.00 |
| | | 4.00 |
| | | 4.00 |
| | | 4.00 |
| | | 4.00 |
| | | 4.00 |
| | | 4.00 |
| | | 4.00 |
| | | 4.00 |
| | | 4.00 |
| | | 4.00 |
| | | 4.00 |
| | | 4.00 |
| | | 4.00 |
| | | 4.00 |
| | 1.00 | 4.00 |
Other Electives
| | | |
| --- | --- | --- |
| | | 3.00 |
| | | 3.00 |
| | | 3.00 |
| | | 3.00 |
| | | 3.00 |
| | | 3.00 |
| | 3.00 | 4.00 |
| | | 2.00 |
| | | 3.00 |
| | | 3.00 |
| | | 4.00 |
Concentrations
Complete five of the following (one of the courses can be from another global studies concentration, a regional studies course, or a special topics course if you choose):
Complete five of the following (one of the courses can be from another global studies concentration, a regional studies course, or a special topics course if you choose):
Complete five of the following (one of the courses can be from another global studies concentration, a regional studies course, or a special topics course if you choose):
Complete five of the following (one of the courses can be from another global studies concentration, a regional studies course, or a special topics course if you choose):
| | | |
| --- | --- | --- |
| | | 4.00 |
| | | 4.00 |
| | | 4.00 |
| | | 4.00 |
| | | 4.00 |
| | | 4.00 |
| | | 4.00 |
Follow our leaders
Our faculty represents a wide cross-section of professional practices and fields. They serve as mentors and advisors and collaborate alongside students to solve the most pressing global challenges facing established and emerging markets.
"I emphasize the importance of having strong research skills, but also being flexible and resourceful. I review readings and library resources, to make sure students are exercising their curiosity, and stretching within the academic boundaries to find answers to their questions." - Milicia Golubovic, Lecturer in the Global Studies and International Relations Program
My regional studies class on Central Asia with Professor Beshimov was absolutely incredible. As a former member of parliament and ambassador for Kyrgyzstan, his insight in the region was unparalleled. I cannot think of another class where I was so engrossed in the material. It really catalyzed a life long interest in the region.

Jack Dooley

Master of Science in Global Studies and International Relations, 2018
Now Let's Talk Admissions
You know where you are headed and you've seen how our program will lead you there. So let's get going. Here's what you need to know before you enroll.
Online application
Statement of purpose (500–1000 words): Identify your educational goals and expectations of the program. Please be aware that Northeastern University's academic policy on plagiarism applies to your statement of purpose.
Professional resumé
Unofficial undergraduate transcripts; official transcripts required at the time of admission
Two letters of recommendation from individuals who have either academic or professional knowledge of your capabilities such as a faculty member, colleague, or mentor, preferably one from your current employer
English language proficiency proof. Students for whom English is not their primary language must submit one of the following:

Official associate or bachelor's degree transcript from an accredited college or university in the U.S., stating degree conferral and date
TOEFL, IELTS, PTE, Duolingo, or NU Global Exam scores
Cost and Tuition
Estimated Total Tuition
This is an estimate based on the tuition rates for Academic Year 2023-2024 and does not include any fees or other expenses. Some courses and labs have tuition rates that may increase or decrease total tuition. Tuition and fees are subject to revision by the president and Board of Trustees at any time. For more detailed information, please visit Student Financial Services.
For students interested in pursuing financial assistance or educational loans, additional educational costs, known as Cost of Attendance (COA) components, can be included in the calculation of aid and loan eligibility. Components may include food, housing, books, course materials, supplies, equipment, transportation, personal expenses, and the cost of obtaining a first professional licensure. You can find comprehensive details on Student Financial Services website. Please keep in mind that COA can vary significantly depending on academic program, enrollment intensity, and individual circumstances.
Student Body Profile
Below is a look at where our Political Science and Security alumni work, the positions they hold, and the skills they bring to their organization.
Where They Work

Commonwealth of Massachusetts
Fidelity Investments
State Street
US Army
Liberty Mutual Insurance

What They Do

Business Development
Education
Community and Social Services
Legal
Operations

What They're Skilled At

Public Speaking
Research
Leadership
Microsoft Office
Management
Learn more about Northeastern Alumni on Linkedin.
See project examples from our students
In response to a challenge by the U.S. Department of State, our students and faculty partnered with their peers in the Master of Professional Studies in Analytics and designed a digital dashboard that allows United Nations stakeholders to research how UN member nations had voted on various topics. The publicly accessible platform aims to level the policy-making playing field, particularly among large, small, and developing nation-states.
View the Global Consensus Toolkit