Take a Quick Look
We're committed to creating an education as unique as your career path. So, whether your goal is a new career or moving up in your field, our innovative programs will get you going your way.
01
Customize your plan
We work with you to map your path to your goal.
02
Learn from experience
From real-world case studies to employer-based projects, we prepare you to manage what comes next.
03
Choose your focus
Whatever you're passionate about, you'll find the classes to sharpen your specialty.
04
Study anywhere, on your time
Part-time or full-time, we move at your speed, to get you where you're going.
With the proliferation of data across all sectors of the global economy, it is not surprising that the number of graduate academic program offerings in analytics has increased substantially since its inauguration in 2017. Yet despite this, surprisingly few programs provide students with an end-to-end analytics skill set that combines deep understanding of the mechanics of working with data (i.e., its collection, modeling, and structuring), with the capacity to identify and communicate data-driven insights that ultimately influence decisions. According to Tom Davenport, Director of Research for the International Institute for Analytics (IIA)2, the ability to harness the predictive power of data has already begun to transform how key sectors, including manufacturing, finance, health care, and education, operate. The implications are significant: those who are well-prepared for this new frontier in analytics will be poised to shape the creation of new products and services that meet emerging business and societal needs.
The MPS in Analytics delivers end-to-end analytics education through a core curriculum with integrated experiential learning opportunities. The curriculum is defined by experienced scholar-practitioners and thought leaders from across the analytics industry, while experiential projects derive from a variety of industry settings and employer sponsors. In addition to these curriculum-based learning opportunities, the MPS in Analytics program provides students with unparalleled access to practitioners and companies through frequent networking opportunities, guest speakers, and hands-on project work. Not only will students graduate with a portfolio of work samples that demonstrate their range and depth of skill, they will be part of a larger network of analytics professionals that will serve them now and in the future
More Details
Unique Features
Graduate with a portfolio of work samples that demonstrate your range and depth of skill.
Be part of a larger network of analytics professionals.
Online, interactive program allows for flexibility for working professionals.
This is a STEM-designated graduate degree.
Program Objectives
Students will gain the skills to design and implement visual and interactive information displays that clarify complex matters, explain processes, reveal insights, elucidate concepts, and relate stories.
Conduct comparative critique of information design and visualization works using contextual criteria and develop preferable alternative solutions.
Articulate knowledge of history, methods, processes of information design and visualization.
Demonstrate facility with different data formats, including quantitative, qualitative, textual, relational, hierarchical, or spatial data sources in all stages of data collection, transformation, and analysis that accompany the production of data visualizations.
Investigate and reveal meaningful patterns in large data sources using advanced visualization techniques and modalities.
Represent information using multiple visual languages including textual, pictorial, diagrammatic, temporal and spatial formats, and choosing these formats with regard to the underlying data formats and cognitive tasks to be accomplished by the user.
Career Outlook
According to forecasts by the Information and Communications Technology Council (ICTC), by the end of 2025, employment in Canada's digital economy will reach 2.26 million - or roughly 11% of all employment in Canada. This means that the Canadian digital economy will see a demand for 250,000 additional jobs.
Data Analysts, Data Scientists and Data Engineers currently rank among the Top 10 Most In-Demand Roles in Canada's Digital Economy.
Accreditation Information
This program is offered under the written consent of the Minister of Advanced Education effective October 28, 2021, having undergone a quality assessment process and been found to meet the criteria established by the minister. Nevertheless, prospective students are responsible for satisfying themselves that the program and the degree will be appropriate to their needs (for example, acceptable to potential employers, professional licensing bodies, or other educational institutions).
For International Students
This program is eligible for a Canadian Study Permit and Post Grad Work Permit (PGWP). For more information on studying in Canada—including how to apply for a Study Permit—please visit our Office of Global Services' Canadian Campuses page.
Experiential / Co-op Opportunities
Northeastern's signature experience-powered learning model has been at the heart of the university for more than a century. It combines world-class academics with professional practice, allowing you to acquire relevant, real-world skills you can immediately put into action in your current workplace.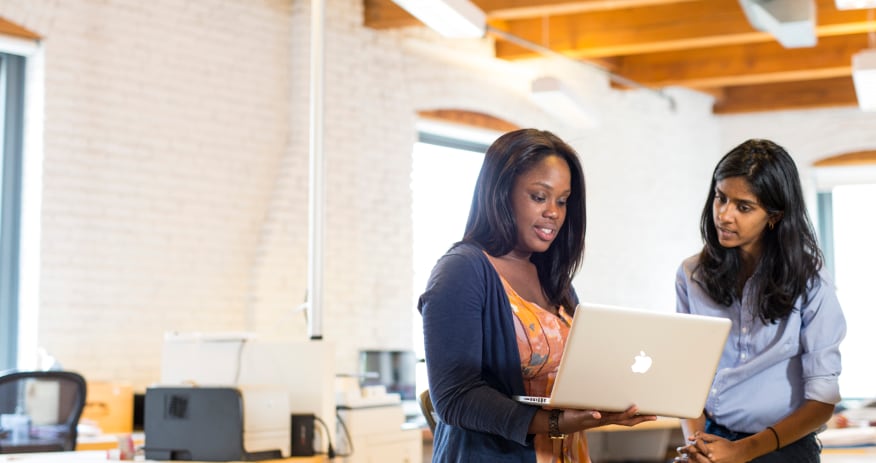 This makes a Northeastern education a dynamic, transformative experience, giving you countless opportunities to grow as a professional and person.
Get Set With a Custom Course Plan
Note: ITC 6000 is for students without prior educational or professional experience with data and database structures. Students who do not complete ITC 6000 must complete a third elective course to reach 45 quarter hours.
Experiential Learning Course
Experiential Capstone Course
The remaining quarter hours of the program may be completed by a combination of completing a concentration and additional electives or selecting any courses listed in the concentrations and elective list.
Electives
| | | |
| --- | --- | --- |
| | | 3.00 |
| | | 3.00 |
| | | 3.00 |
| | | 3.00 |
| | | 3.00 |
| | | 3.00 |
| | | 3.00 |
| | | 3.00 |
| | | 3.00 |
| | | 3.00 |
| | | 3.00 |
| | | 3.00 |
| | | 4.00 |
| | 3.00 | 4.00 |
| | | 3.00 |
| | | 3.00 |
| | | 3.00 |
| | | 2.00 |
| | | 3.00 |
| | | 3.00 |
| | | 3.00 |
| | | 3.00 |
| | | 3.00 |
| | | 3.00 |
| | | 3.00 |
| | | 3.00 |
| | | 3.00 |
| | | 3.00 |
| | | 3.00 |
Concentrations
Analytics students pursuing the concentration Applied Machine Intelligence will be required to complete a Python Placement Exam. Those who achieve an 85% or greater will be eligible to take EAI 6000 after their core courses, and those below 85% are recommended to take the Python course ALY6140 after completing their core courses.
Now Let's Talk Admissions
You know where you are headed and you've seen how our program will lead you there. So let's get going. Here's what you need to know before you enroll.
Online application
Statement of purpose (500–1000 words): Identify your educational goals and expectations of the program. Please be aware that Northeastern University's academic policy on plagiarism applies to your statement of purpose.
Professional resumé
Unofficial undergraduate transcripts; official transcripts required at the time of admission
Two letters of recommendation from individuals who have either academic or professional knowledge of your capabilities such as a faculty member, colleague, or mentor, preferably one from your current employer
English language proficiency proof. Students for whom English is not their primary language must submit one of the following:

Official associate or bachelor's degree transcript from an accredited college or university in the U.S., stating degree conferral and date
TOEFL, IELTS, PTE, Duolingo, or NU Global Exam scores
Application Deadlines
Fall 2022
Fall 2022
| | |
| --- | --- |
| Domestic or International In-Country | August 22, 2022 |
| International Out-of-Country | July 18, 2022 |
See project examples from our students
In response to a challenge by the U.S. Department of State, our students and faculty partnered with their peers in the Master of Science in Global Studies and International Relations and designed a digital dashboard that allows United Nations stakeholders to research how UN member nations had voted on various topics. The publicly accessible platform aims to level the policy-making playing field, particularly among large, small, and developing nation-states.
View the Global Consensus Toolkit