Take a quick look
We're committed to creating an education as unique as your career path. So, whether your goal is a new career or moving up in your field, our innovative programs will get you going your way.
01
Customize your plan
We work with you to map your path to your goal.
02
Learn from experience
From real-world case studies to employer-based projects, we prepare you to manage what comes next.
03
Choose your focus
Whatever you're passionate about, you'll find the classes to sharpen your specialty.
04
Study anywhere, on your time
Part-time or full-time, we move at your speed, to get you where you're going.
Overview
Every day, 2.5 quintillion bytes of data are created, and companies that are more proficient in data-driven decision making are more profitable than their competitors (Burning Glass, 2018). This means those with analytics skills are in high-demand, and our Bachelor of Science in Analytics program gives students the competencies, skills, and experience they need to have successful careers across a range of industries.
In this program you will develop your analytical capabilities through hands-on courses where you will:
Develop a foundation of argumentation, reasoning, and analytical thinking
Learn how to fetch and process data
Run statistical analysis
Program with R and Python
Communicate the story told by the data through visualization tools
Transform data into insights used for strategic decision-making
You will also have the opportunity to gain experience by working with leading companies on real-world data analytics projects that help them make critical decisions. You'll be able to tailor your degree to your career goals by selecting electives that will prepare you for employment in a broad range of industries exercising your data analytics skills.
More Details
Unique Features
You can participate in real-world, hands-on learning projects to ensure you get experience that puts you in demand with employers.
You'll learn from faculty experts who have extensive real-world experience and will ensure you get practical skills that will help you advance your career.
For International Students
Experiential / Co-op opportunities
Northeastern's signature experience-powered learning model has been at the heart of the university for more than a century. It combines world-class academics with professional practice, allowing you to acquire relevant, real-world skills you can immediately put into action in your current workplace.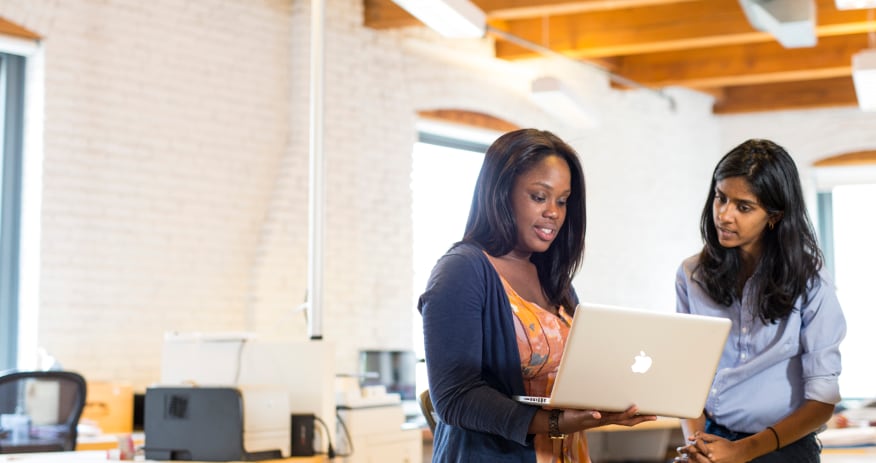 This makes a Northeastern education a dynamic, transformative experience, giving you countless opportunities to grow as a professional and person.
Get Set with a Custom Course Plan
General Requirements
University-Wide Requirements
All undergraduate students are required to complete the University-Wide Requirements.
NUpath Requirements
All undergraduate students are required to complete the NUpath Requirements.
Foundation Courses (57 s.h.)
English
Complete one of the following:
Communication
Philosophy
Mathematics
Information Technology
Leadership
Computer Engineering Technology
Analytics
Major Required Courses (27 s.h.)
Information Technology
Analytics
Professional Electives (12 s.h.)
Complete 12 semester hours in the following subject areas below:
MGT, MKT, FIN, PJM, HMG, CET, LDR, BTC
Suggested Electives:
Capstone (3 s.h.)
Electives (21 s.h.)
Complete a minimum of 21 semester hours to reach 120 semester hours. Courses in the major may not double count for electives.
Suggested Elective Courses:
| | | |
| --- | --- | --- |
| | | 3.00 |
| | | 3.00 |
| | | 3.00 |
| | | 3.00 |
| | | 3.00 |
| | | 3.00 |
| | | 3.00 |
| | | 3.00 |
| | | 3.00 |
| | | 3.00 |
| | | 3.00 |
| | | 3.00 |
Now Let's Talk Admissions
You know where you are headed and you've seen how our program will lead you there. So let's get going. Here's what you need to know before you enroll.
Application Requirements
Online application
Statement of purpose (500–1000 words): Identify your educational goals and expectations of the program. Please be aware that Northeastern University's academic policy on plagiarism applies to your statement of purpose.
Professional resumé
Unofficial undergraduate transcripts; official transcripts required at the time of admission
Two letters of recommendation from individuals who have either academic or professional knowledge of your capabilities such as a faculty member, colleague, or mentor, preferably one from your current employer
English language proficiency proof. Students for whom English is not their primary language must submit one of the following:

Official associate or bachelor's degree transcript from an accredited college or university in the U.S., stating degree conferral and date
TOEFL, IELTS, PTE, Duolingo, or NU Global Exam scores
TOEFL - 79 overall, 20 writing portion
IELTS - 6.5 overall, 6.0 lowest band
PTE - 53 minimum
Financing Requirements
Finance Your Education We offer a variety of resources, including scholarships and assistantships.
How to Apply Learn more about the application process and requirements.
Application Deadlines
| Fall 2021 Deadlines if Transferring Credit | Deadline |
| --- | --- |
| August 12, 2021 | September 9, 2021 |
| September 29, 2021 | October 27, 2021 |
| Fall 2021 Deadlines if not Transferring Credit | Deadline |
| --- | --- |
| September 2, 2021 | September 9, 2021 |
| October 20, 2021 | October 27, 2021 |
| Fall 2021 International Student Deadlines | Deadline |
| --- | --- |
| July 8, 2021 | Out-of-country application complete (start date: September 9, 2021) |
| August 12, 2021 | In-country application complete (start date: September 9, 2021) |
Student Body Profile
Career Outcomes
69% of employers say they prefer job candidates with data analytics skills, and by 2022 there will be 2.72 million job postings for skilled analytics professionals. According to the Bureau of Labor Statistics, job opportunities in the analytics field are expected to grow at a faster-than-average pace especially for graduates with the ability to interpret and transform data into actionable insights.
What can you do with your degree?
This analytics program is well suited for individuals who wish to pursue a career as an analyst in a variety of industries including marketing, finance, management, and healthcare.
Job titles to consider include:
Data Analyst
Business Analyst
Financial Analyst
Management Analyst
Marketing Analyst
Market Research Analyst
Operations Analyst
Sales Operations Analyst
Healthcare Data Analyst
Career Opportunities and Services
Overview
Have questions about how to apply?
Join us for our monthly application workshop! Register today.
Did You Know?
By 2020, the number of jobs for all U.S. data professionals will increase by 364,000 openings to 2,720,000, according to IBM.
Median Salary
$96,674 is the median salary for people in "big data analytics" positions with a bachelor's degree. – (PayScale, 2018)
From Our Faculty
"Northeastern University's Bachelor of Science in Analytics is an innovative program that will help develop your analytics capabilities (like statistics and database management), and has the potential to make you one of the in-demand analysts that employers are looking for."
- Uwe Hohgrawe, Lead Faculty