Take a Quick Look
We're committed to creating an education as unique as your career path. So, whether your goal is a new career or moving up in your field, our innovative programs will get you going your way.
01
Customize your plan
We work with you to map your path to your goal.
02
Learn from experience
From real-world case studies to employer-based projects, we prepare you to manage what comes next.
03
Choose your focus
Whatever you're passionate about, you'll find the classes to sharpen your specialty.
04
Study anywhere, on your time
Part-time or full-time, we move at your speed, to get you where you're going.
As leveraging data has become increasingly important across the professional world, demand for experts in analytics has surged. The Bachelor of Science in Analytics program positions you for success in a rapidly expanding field, teaching you to work with and manage data, to use in-demand data-science programming languages, and to draw meaning from diverse information, communicating the stories data tell to help influence strategic decisions. With related training in reasoning and argumentation, you'll be prepared to advance in a broad range of careers, including marketing, finance, management and healthcare. Our courses are offered 100% online, on-campus in Boston, or through a hybrid approach—so you can complete your degree without putting your life on hold. With extensive experiential learning opportunities, instruction from a world-class faculty that includes practicing industry experts, and access to Northeastern's extensive employer network, you'll be ready to join the next generation of knowledgeable, experienced analytics professionals.
This program is based in Boston, MA.
---
More Details
Unique Features
You can participate in real-world, hands-on learning projects to ensure you get experience that puts you in demand with employers.
You'll learn from faculty experts who have extensive real-world experience and will ensure you get practical skills that will help you advance your career.
For International Students
Check Out Your Career Prospects
Beginning your journey with us is a big decision. But it's a smart one. Your field is evolving rapidly. That's why we're constantly innovating our programs to anticipate your industry's needs. So, no matter where your field goes, you can lead the way.
No. 1
Where "data analysts and scientists" lines up among jobs experiencing increased demand in the global economy.
World Economic Forum, Future of Jobs Report, 2020
No. 3
Rank of "data scientist" among emerging jobs in the U.S., with 37% annual growth
LinkedIn, Emerging Jobs Report, 2020
Experiential / Co-op Opportunities
Northeastern's signature experience-powered learning model has been at the heart of the university for more than a century. It combines world-class academics with professional practice, allowing you to acquire relevant, real-world skills you can immediately put into action in your current workplace.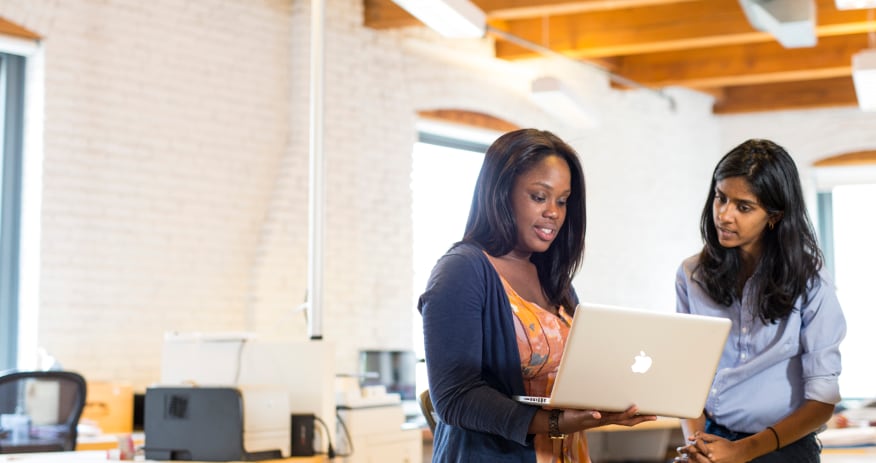 This makes a Northeastern education a dynamic, transformative experience, giving you countless opportunities to grow as a professional and person.
Get Set With a Custom Course Plan
Please note: The following is a sample curriculum and is subject to change. Enrolled students should reference the academic catalog for current program requirements.
University-Wide Requirements
All undergraduate students are required to complete the University-Wide Requirements.
NUpath Requirements
All undergraduate students are required to complete the NUpath Requirements.
Foundation Courses
57 semester hours required
English
Complete the following:
Complete one of the following:
Communication
Philosophy
Mathematics
Information Technology
Leadership
Computer Engineering Technology
Analytics
Major Required Courses
27 semester hours required
Information Technology
Analytics
Professional Electives
Complete 12 semester hours in the following subject areas below:
MGT, MKT, FIN, PJM, HMG, CET, LDR, BTC
Suggested Electives:
Capstone
3 semester hours required
Electives
Complete a minimum of 21 semester hours to reach 120 semester hours. Courses from the major may not double count for electives.
Suggested Elective Courses:
| | | |
| --- | --- | --- |
| | | 3.00 |
| | | 3.00 |
| | | 3.00 |
| | | 3.00 |
| | | 3.00 |
| | | 3.00 |
| | | 3.00 |
| | | 3.00 |
| | | 3.00 |
| | | 3.00 |
| | | 3.00 |
| | | 3.00 |
Follow Our Leaders
"Employers look for analysts that make sense of data, and provide actionable, data driven solutions. This applied analytics program will help develop your capabilities, including statistics, database management, and reasoning, and has the potential to prepare you for the in demand analyst jobs." - Uwe Hohgrawe, PhD; Faculty Lead, Professor of the Practice, and Faculty Director of the Analytics & Enterprise Intelligence Domain
Northeastern College of Professional Studies has made it possible for me to complete my bachelor's degree while I continue to work full time. The flexibility of the program with online and in-person options, has made the experience not only engaging, but manageable. The professors are experienced and passionate about what they do and offer a personalized approach for each student. I chose to major in Analytics to gain the highly versatile skillset that will prepare me for a career in a variety of fields. The professors in this program not only teach these technical skills however, they foster the creative thinking that is necessary to solve real-world problems.

Abigail Merlis

Professional ballet dancer at the Boston Ballet, and BS in Analytics student
Now Let's Talk Admissions
You know where you are headed and you've seen how our program will lead you there. So let's get going. Here's what you need to know before you enroll.
Application Deadlines
The deadlines below are recommended; however, admissions decisions are made on a rolling basis and applications submitted after these deadlines will still be considered for the upcoming term.
The domestic deadlines below allow time for those transferring credits. More details.
Domestic Application Deadlines
International Application Deadlines*
*International deadlines are only applicable if the program is F1 compliant.
Student Body Profile
Career Outcomes
69% of employers say they prefer job candidates with data analytics skills, and by 2022 there will be 2.72 million job postings for skilled analytics professionals. According to the Bureau of Labor Statistics, job opportunities in the analytics field are expected to grow at a faster-than-average pace especially for graduates with the ability to interpret and transform data into actionable insights.
What can you do with your degree?
This analytics program is well suited for individuals who wish to pursue a career as an analyst in a variety of industries including marketing, finance, management, and healthcare.
Job titles to consider include:
Data Analyst
Business Analyst
Financial Analyst
Management Analyst
Marketing Analyst
Market Research Analyst
Operations Analyst
Sales Operations Analyst
Healthcare Data Analyst
See Project Examples From Our Students
Ask Us Anything
Scholarships up to $15,000 are available for students in the BS in Analytics program. These include:
Professional Advancement Scholarship (average award $6,000 - $10,000)
Lowell Institute Scholarship (up to $15,000)
Dean's "Break Through" Scholarship (up to $10,000)
Community College Scholarship (up to $5,000)
Ruby Linn Scholarship for Servicemembers and Veterans (up to $10,000)