Take a Quick Look
We're committed to creating an education as unique as your career path. So, whether your goal is a new career or moving up in your field, our innovative programs will get you going your way.
01
Customize your plan
We work with you to map your path to your goal.
02
Learn from experience
From real-world case studies to employer-based projects, we prepare you to manage what comes next.
03
Choose your focus
Whatever you're passionate about, you'll find the classes to sharpen your specialty.
04
Study anywhere, on your time
Part-time or full-time, we move at your speed, to get you where you're going.
The Doctor of Education program provides experienced adult learners, working professionals, and scholar-practitioners from various backgrounds and perspectives with the practical knowledge and experience they need to develop and conduct research to investigate, explore, and transform their organizational and institutional landscapes.
The program is designed to be completed in three to four years of study, following a fast-paced quarter system rather than the traditional semester schedule, and offers five concentrations to create a personalized curriculum. Students begin working on their dissertation in practice at the onset of their coursework by identifying their problem of practice and developing an action plan—incorporating cycles of data collection and analysis, collaboration, change work, and reflection—culminating in the dissemination of their action research findings. Our students come from diverse disciplines and professions seeking more than just a degree. They're gaining a practical education that translates to their everyday working environment.
While all EdD courses can be completed online (except for hybrid courses in Seattle and Charlotte), two-day residencies occur each year designed for networking and career success. Students attend residency in their first and second years in the program at one of our campuses in Boston, MA, Charlotte, NC, or Seattle, WA. This offers the chance to connect in person with faculty and fellow scholars to share knowledge and experiences.
* Please note, international students enrolling in the online EdD program will be provided with an option to complete the residency through online participation in interactive sessions with fellow scholars offered during the residency period.
More Details
Unique Features
Students choose one of five concentrations—higher education administration, innovative teaching and learning, transformative school leadership, workplace learning, and integrative studies—to focus their studies and further customize their curriculum.
Students begin work on the dissertation in practice at the onset of their program around a self-selected, compelling educational/organizational challenge—known as the student's problem of practice.
Students are assigned a faculty advisor at the start of their program to support their dissertation in practice research throughout their program.
All coursework offered online, allowing for flexibility for working professionals.
Residencies can be fulfilled at one of our campuses in Boston, MA, Charlotte, NC, and Seattle, WA. In-person participation for the residency is available for international students as well.
Concentrations
Higher Education Administration: The higher education administration concentration provides an opportunity for experienced higher education professionals to expand their previous understanding of practices within all sectors of postsecondary education. Sectors examined include community colleges, four-year colleges, for-profit institutions, and research universities. The concentration courses allow experienced higher education professionals to advance their professional practice by developing and deepening their understanding of the roles of colleges and universities in our society.
Innovative Teaching and Learning: The innovative teaching and learning concentration focuses on transforming education through innovation, justice, and policy, by providing engaging opportunities for current and aspiring teaching and learning specialists working in various education spaces. The concentration focuses on teaching and learning both inside and outside the bounds of P-20 schools and focuses on developing and leading innovative curriculum and professional development.
Transformative School Leadership: The transformative school leadership concentration provides innovative opportunities for experienced education professionals who are current and aspiring leaders of early childhood centers, public or private schools, or school districts. The concentration prepares students to lead and transform educational spaces and be equipped to shape the needs of education in K-12, higher education, organizational contexts, and beyond.
Workplace Learning:The workplace learning concentration helps learning professionals gain a deeper understanding of, recognize, and influence real-life social inequalities marginalized populations face in the workplace. The courses allow experienced learning professionals to advance their professional practice by developing and deepening their knowledge of workplace learning, organizational dynamics, learning strategy, and ethics.
Integrative Studies:The integrative studies concentration provides an opportunity for students to design a program of study that fits their own professional goals and includes the required foundation and research courses, concentration courses from any EdD concentration, and electives from the Doctor of Education or Doctor of Law and Policy programs.
Program Objectives
Our program is designed for experienced professionals interested in deepening their understanding of education, organizational development, and leadership. Throughout our program, students examine various approaches to critical, practice-based issues, learn research methods, and conduct a doctoral research study that investigates a compelling educational or organizational challenge.
Student Outcomes
Interested to see how this degree impacted students careers? Read here for graduates survey feedback
Accreditation Description
The Northeastern Doctor of Education degree is accredited by NECHE, New England Commission of Higher Education.
2022-2023 Doctor of Education Program of the Year
The Carnegie Project on the Education Doctorate noted Northeastern's "redesigned Dissertation in Practice Curriculum and the adoption of action research as its guiding methodology …" The committee praised "the program's efforts to move beyond the typical five-chapter dissertation and engage scholarly practitioners in the acquisition of skills to realize meaningful change in their local contexts, emphasizing social justice."
Experiential / Co-op Opportunities
Northeastern's signature experience-powered learning model has been at the heart of the university for more than a century. It combines world-class academics with professional practice, allowing you to acquire relevant, real-world skills you can immediately put into action in your current workplace.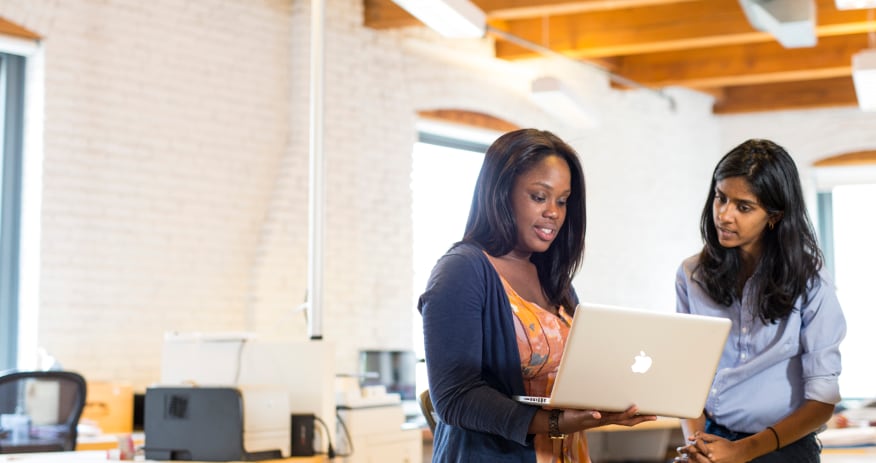 This makes a Northeastern education a dynamic, transformative experience, giving you countless opportunities to grow as a professional and person.
Get Set With a Custom Course Plan
Please note: The following is a sample curriculum and is subject to change. Enrolled students should reference the academic catalog for current program requirements.
Note: A minimum of 51 quarter hours must be taken at the College of Professional Studies.
Required Foundation Courses
Required Research Courses
Dissertation in Practice
Residency Requirement: Each student is required to attend two residency events. Dates and other event information are released annually. Seattle and Charlotte students will satisfy residency requirements through regional campus hybrid coursework.

Elective List
Complete five courses from the EDU 7000 level. Below is a list of courses regularly offered as electives within the Doctor of Education program.
| | | |
| --- | --- | --- |
| | | 3.00 |
| | | 3.00 |
| | | 3.00 |
| | | 3.00 |
| | | 3.00 |
| | | 3.00 |
| | | 3.00 |
| | | 3.00 |
| | | 3.00 |
| | | 3.00 |
| | | 3.00 |
| | | 3.00 |
| | | 3.00 |
| | | 3.00 |
| | | 3.00 |
| | | 3.00 |
Concentrations
Required Courses
Complete 12 credit hours of EDU courses from any other program concentration.
Elective Courses
Complete 15 credit hours of EDU 7000 courses from the program elective list and any LWP 7000-level course.
My favorite assignment, and one I could have easily spent weeks on, was the final project. Because I got to choose my topic on Affirmative Action and Diversity in College Admissions, it was something I was really interested in and really enjoyed digging into. This also prompted me to go sit in the courtroom for the Students for Fair Admission v. Harvard trial, which is something that was a thrill and never would have thought to do before this course. When the plaintiff's lawyer referenced the Bakke case, I knew exactly what that was! It took my book learning and brought it to life.

Lisa R, Current Student
Now Let's Talk Admissions
You know where you are headed and you've seen how our program will lead you there. So let's get going. Here's what you need to know before you enroll.
Online application
Academic transcripts: Official undergraduate and graduate degree documentation
Admission statement: Respond to both questions separately and stay within the prescribed word limits. The ability to demonstrate clear, succinct, well-reasoned writing is essential.
1. From among the most significant issues in education/organizations today, what specific problem of practice are you interested in investigating during your doctoral study? (1,000 - 1,200 words)

Describe the problem of practice
Explain why you want to investigate it
Provide a strong rationale for the significance of the problem

2. How have your previous research, work, and life experiences prepared you for the Northeastern University doctoral program in education? (300 - 400 words)
Minimum work experience: Three years in a related field
Professional resumé: Must summarize work and education history, include an outline of your educational/academic skills with examples such as research and teaching experience, affiliations, publications, certifications, presentations, and other professional skills.
Faculty recommendation: Must be from a faculty member in your previous graduate program who can attest to your readiness for doctoral work. If you are no longer acquainted with a faculty member, please choose a professional who can speak of your academic capabilities to engage in doctoral-level research and writing. Recommendations should be presented as a letter attached to the general recommendation form.
Two professional recommendations: Must be from individuals who have either academic or professional knowledge of your capabilities, a supervisor, mentor, or colleague. It is preferred that one letter of recommendation come from your current employer and/or supervisor. Recommendations should be presented as a letter attached to the general recommendation form.
Proof of English language proficiency: ONLY for students for whom English is not their primary language.
Cost and Tuition
Estimated Total Tuition
This is an estimate based on the tuition rates for Academic Year 2022-2023 and does not include any fees or other expenses. Some courses and labs have tuition rates that may increase or decrease total tuition. Tuition and fees are subject to revision by the president and Board of Trustees at any time. For more detailed information, please visit Student Financial Services.
Student Body Profile
Below is a look at where our Education & Learning alumni work, the positions they hold, and the skills they bring to their organization.
Where They Work

Boston Public Schools
Chicago Public Schools
NYC Department of Education
Lockheed Martin
Veterans Affairs
Johns Hopkins
MIT
UCLA
Columbia University

What They Do

Media Consultant
College President
Chief Information Officer
Instructional Designer
Diversity Officer
Founder-CEO
Principal
VP of Student Services
Community Services Director

What They're Skilled At

Experiential Learning
Team Building
International Education
Leadership
Change Agency
Entrepreneurship
Urban Education
Strategic Management
Student Engagement
Learn more about Northeastern Alumni on Linkedin.