Take a Quick Look
We're committed to creating an education as unique as your career path. So, whether your goal is a new career or moving up in your field, our innovative programs will get you going your way.
01
Customize your plan
We work with you to map your path to your goal.
02
Learn from experience
From real-world case studies to employer-based projects, we prepare you to manage what comes next.
03
Choose your focus
Whatever you're passionate about, you'll find the classes to sharpen your specialty.
04
Study anywhere, on your time
Part-time or full-time, we move at your speed, to get you where you're going.
Determining the usability, reliability, privacy, and security of information is crucial to today's technology-driven information society. Our Master of Professional Studies in Informatics prepares you to lead the design and application of how human beings interact with information technology - a skillset in high demand across many industries. From learning knowledge and skills to design, develop, implement, and manage information systems and applications, this program combines theory and practical experience so you can hone your technical expertise working on real-world problems. You'll also work with cutting-edge software and programming languages and examine concepts, architectures, standards, and security models for digital networks. Choose a concentration from disciplines like information security management, cloud computing, data analytics, user-centered design. Learn to effectively manage projects on any scale, while you develop an interdisciplinary approach to research and analysis.
This program is based in Boston, MA.
---
More Details
Unique Features
Online and on-ground programs provide flexibility to working professionals and international students who want to advance in Information Technology and Management
Program draws students from diverse educational backgrounds
Experiential learning experience provides students the opportunity to work on real-world business projects
A STEM-designated graduate degree allows international students to have extended period of Optional Practical Training (OPT)
Program Objectives
Balanced technical skill training and management courses, combined with real-world projects to demonstrate competency required for Information Technology Management
Learn programming techniques and database management, and explore cutting-edge industry-demanded software and tools
Gain a strategic framework and competitive strategies to design and develop information systems
Examine concepts, architectures, protocols, standards, and security models for digital networks
Acquire sufficient cloud computing skills for effectively managing IT resources in small, medium, and large business units
Adopt a multidisciplinary approach to real-world research, data analysis, and problem-solving
Check Out Your Career Prospects
Beginning your journey with us is a big decision. But it's a smart one. Your field is growing exponentially and evolving rapidly. IT Professionals are the agents of innovation for business and organizations. That's why we're constantly innovating our curriculum to anticipate industries' needs. So no matter where your industry goes, you can lead the way.
32%
Projected growth in employment through 2028 for information security analysts.
US Bureau of Labor Statistics, Occupational Outlook Handbook, 2020
Experiential / Co-op Opportunities
Northeastern's signature experience-powered learning model has been at the heart of the university for more than a century. It combines world-class academics with professional practice, allowing you to acquire relevant, real-world skills you can immediately put into action in your current workplace.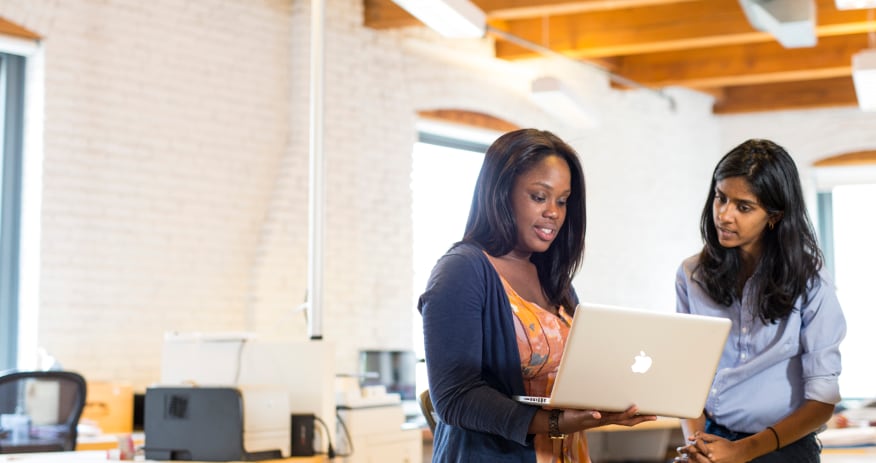 This makes a Northeastern education a dynamic, transformative experience, giving you countless opportunities to grow as a professional and person.
Get Set With a Custom Course Plan
Please note: The following is a sample curriculum and is subject to change. Enrolled students should reference the academic catalog for current program requirements.
Capstone and Experiential Learning
The remaining quarter hours may be completed by a combination of completing a concentration and additional electives or by selecting any courses listed in the concentrations and elective lists.
Electives
| | | |
| --- | --- | --- |
| | | 3.00 |
| | | 3.00 |
| | | 3.00 |
| | | 3.00 |
| | | 3.00 |
| | | 3.00 |
| | | 3.00 |
| | | 2.00 |
| | | 4.00 |
| | | 2.00 |
| | | 2.00 |
| | | 4.00 |
| | | 3.00 |
| | | 3.00 |
| | | 3.00 |
| | | 3.00 |
| | | 3.00 |
| | | 3.00 |
| | | 3.00 |
| | | 3.00 |
| | | 3.00 |
| | | 4.00 |
Concentrations
Complete one of the following:
Complete one of the following:
Complete one of the following:
Complete one of the following:
Follow Our Leaders
Our faculty represents a wide cross-section of professional practices and fields. They serve as mentors and advisors and collaborate alongside students to solve the most pressing global challenges facing established and emerging markets.
"Informatics at CPS welcomes all students with an interest in information technology and management. From pre-designed curricular packages to customized opportunities, students can re-skill or upskill for future employment as a security analyst, cloud architect, UI/UX engineer, business analyst, data engineer, and technical project manager." - Xiaomu Zhou, Faculty Lead and Associate Teaching Professor of the Informatics Program
Courses in human-computer interaction helped me get my co-op at Bose. The co-ops offered at Northeastern combine rigorous classroom studies with real-world experience, helping create skilled professionals for the industry.

Rasesh Saraiya

Alumnus, Front-End Engineer at Amazon
Now Let's Talk Admissions
You know where you are headed and you've seen how our program will lead you there. So let's get going. Here's what you need to know before you enroll.
Cost and Tuition
Estimated Total Tuition
This is an estimate based on the tuition rates for Academic Year 2023-2024 and does not include any fees or other expenses. Some courses and labs have tuition rates that may increase or decrease total tuition. Tuition and fees are subject to revision by the president and Board of Trustees at any time. For more detailed information, please visit Student Financial Services.
For students interested in pursuing financial assistance or educational loans, additional educational costs, known as Cost of Attendance (COA) components, can be included in the calculation of aid and loan eligibility. Components may include food, housing, books, course materials, supplies, equipment, transportation, personal expenses, and the cost of obtaining a first professional licensure. You can find comprehensive details on Student Financial Services website. Please keep in mind that COA can vary significantly depending on academic program, enrollment intensity, and individual circumstances.
Student Body Profile
Below is a look at where our Informatics alumni work, the positions they hold, and the skills they bring to their organization.
Where They Work

Amazon
Abott Lab
Google
Deloitte
Samsung

What They Do

UI/UX Design
System Validation
Cloud Architecting
Security Analysis
IT Project Management

What They're Skilled At

UX Research and UI Prototyping
Application Programming
Networking and Security Protection
Data Storage
Software Development
Learn more about Northeastern Alumni on Linkedin.