Take a Quick Look
We're committed to creating an education as unique as your career path. So, whether your goal is a new career or moving up in your field, our innovative programs will get you going your way.
01
Customize your plan
We work with you to map your path to your goal.
02
Learn from experience
From real-world case studies to employer-based projects, we prepare you to manage what comes next.
03
Choose your focus
Whatever you're passionate about, you'll find the classes to sharpen your specialty.
04
Study anywhere, on your time
Part-time or full-time, we move at your speed, to get you where you're going.
The Master of Professional Studies in Analytics trains you to discover, interpret, and effectively communicate data to help organizations make informed decisions. Focused on skills you can readily apply on the job, our program will build your knowledge of statistics and mathematics, analytics systems technology, business intelligence, business process management, analytics agility, data leadership and governance, and policy and ethics. You'll have the opportunity to work with a sponsoring organization to expand your professional network and get hands-on experience in everything from data extraction to the translation and implementation of data analysis. In the process, you'll explore the implications of analytics on a local, national, and global scale, learn to defend ideas with data, and build a portfolio to showcase your skills.
This program is based in Seattle, WA.
---
More Details
Unique Features
Graduate with a portfolio of work samples that demonstrate your range and depth of skill
Be part of a larger network of analytics professionals
Online, interactive program allows for flexibility for working professionals
This is a STEM-designated graduate degree
Program Objectives
Build portfolios of real-world projects demonstrating competency with key technologies, visualization and communication techniques, and the ability to translate information into recommended actions.
Gain a core analytical skillset upon which to layer more specialized technical skillsets or industry-specific applications.
Develop a relationship to industry leaders and peers so that you may leverage your Northeastern education long after your formal education ends.
Choose from a host of flexible programming options—all of which share an industry-defined core curriculum and a credit-bearing experiential requirement.
Anticipate and contribute to the future direction of data analytics.
Experiential / Co-op Opportunities
Northeastern's signature experience-powered learning model has been at the heart of the university for more than a century. It combines world-class academics with professional practice, allowing you to acquire relevant, real-world skills you can immediately put into action in your current workplace.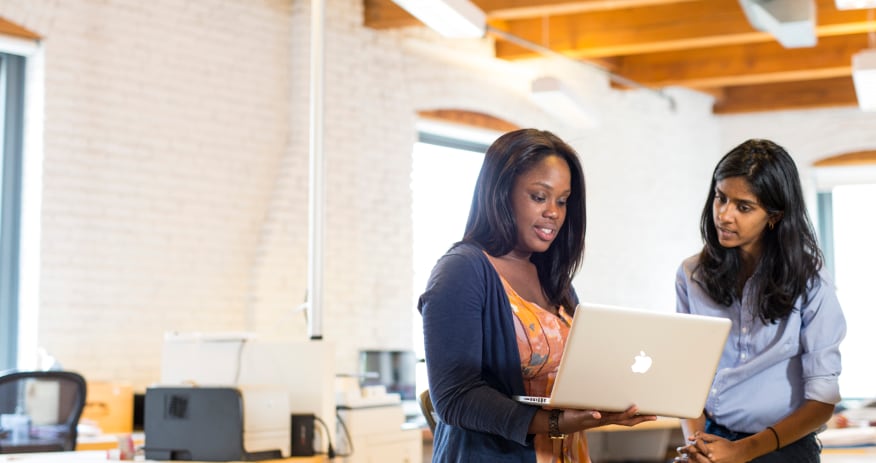 This makes a Northeastern education a dynamic, transformative experience, giving you countless opportunities to grow as a professional and person.
Get Set With a Custom Course Plan
Please note: The following is a sample curriculum and is subject to change. Enrolled students should reference the academic catalog for current program requirements.
Core Courses
Experiential Learning Course
Experiential Capstone Course
Electives
Complete three of the following:
| | | |
| --- | --- | --- |
| | | 3.00 |
| | | 3.00 |
| | | 3.00 |
| | | 3.00 |
| | | 3.00 |
| | | 3.00 |
| | | 3.00 |
| | | 3.00 |
| | | 3.00 |
| | | 3.00 |
| | | 3.00 |
| | | 3.00 |
| | | 2.00 |
| | | 4.00 |
| | | 2.00 |
| | | 3.00 |
| | | 3.00 |
| | | 3.00 |
| | | 3.00 |
| | | 3.00 |
| | | 3.00 |
| | | 3.00 |
| | | 3.00 |
| | | 3.00 |
| | | 3.00 |
| | | 3.00 |
Concentrations
Analytics students pursuing the concentration Applied Machine Intelligence will be required to complete a Python Placement Exam. Those who achieve an 85% or greater will be eligible to take EAI 6000 after their core courses, and those below 85% are recommended to take the Python course ALY6140 after completing their core courses.
Please note: this concentration is available only to students enrolled in the online program. It is not F-1 visa eligible.
Follow Our Leaders
Our faculty represents a wide cross-section of professional practices and fields. They serve as mentors and advisors and collaborate alongside students to solve the most pressing global challenges facing established and emerging markets.
"It is critical to leverage data and technology, embed them in the comprehension of what the organizational questions are, anchor that in the human ability to recognize opportunities and barriers, and provide actionable solutions. The MPS in Analytics educates you to use Analytics expertly and ethically." - Uwe Hohgrawe, Faculty Director of the Analytics & Enterprise Intelligence Domain
Professors consistently took deep dives into their areas of expertise and made sure to tie it back to real-world examples. That allowed me to bring new ideas to the workplace that were directly applicable to the problems we were facing.

Rick Kielty

Master of Professional Studies in Analytics
Now Let's Talk Admissions
You know where you are headed and you've seen how our program will lead you there. So let's get going. Here's what you need to know before you enroll.
Cost and Tuition
Estimated Total Tuition
This is an estimate based on the tuition rates for Academic Year 2023-2024 and does not include any fees or other expenses. Some courses and labs have tuition rates that may increase or decrease total tuition. Tuition and fees are subject to revision by the president and Board of Trustees at any time. For more detailed information, please visit Student Financial Services.
For students interested in pursuing financial assistance or educational loans, additional educational costs, known as Cost of Attendance (COA) components, can be included in the calculation of aid and loan eligibility. Components may include food, housing, books, course materials, supplies, equipment, transportation, personal expenses, and the cost of obtaining a first professional licensure. You can find comprehensive details on Student Financial Services website. Please keep in mind that COA can vary significantly depending on academic program, enrollment intensity, and individual circumstances.
Student Body Profile
Below is a look at where our Analytics alumni work, the positions they hold, and the skills they bring to their organization.
Where They Work

Dell EMC
JPMorgan Chase & Co.
ADP
Staples
Interactive Data

What They Do

Information Technology
Operations
Program and Project Management
Business Development
Entrepreneurship

What They're Skilled At

Business Analysis
Leadership
Requirements Analysis
Software Development Life Cycle (SDLC)
Project Management
Learn more about Northeastern Alumni on Linkedin.
See Project Examples From Our Students
In response to a challenge by the U.S. Department of State, our students and faculty partnered with their peers in the Master of Science in Global Studies and International Relations and designed a digital dashboard that allows United Nations stakeholders to research how UN member nations had voted on various topics. The publicly accessible platform aims to level the policy-making playing field, particularly among large, small, and developing nation-states.
View the Global Consensus Toolkit