Take a quick look
We're committed to creating an education as unique as your career path. So, whether your goal is a new career or moving up in your field, our innovative programs will get you going your way.
01
Customize your plan
We work with you to map your path to your goal.
02
Learn from experience
From real-world case studies to employer-based projects, we prepare you to manage what comes next.
03
Choose your focus
Whatever you're passionate about, you'll find the classes to sharpen your specialty.
04
Study anywhere, on your time
Part-time or full-time, we move at your speed, to get you where you're going.
Overview
The Graduate Certificate in Project Management helps prepare students to effectively and efficiently manage projects. The program provides the practical and theoretical knowledge for which the Project Management Institute tests, and it is expected that individuals who successfully complete this program will be capable of fulfilling the educational requirements of the Project Management Professional (PMP) certification exam. Topics covered through required and elective courses include project planning and scheduling, risk management, cost and budget management, and project evaluation and assessment. This certificate program is designed with sufficient course flexibility to accommodate professionals with various levels of project management experience. Project management principles are applicable to both manufacturing and service industries, including professionals in fields such as software engineering, construction management, and financial services.
All Roux Institute programs provide content relevant to the urgent and emerging needs of industry in Maine and the rapidly evolving regional, national, and global economy. Opportunities for experiential learning will be concentrated in Portland, the state of Maine, and the Northeast region. Students are encouraged to pursue co-ops and special virtual Experiential Network projects with the institute's founding corporate partners, a group of leading employers in Maine.
More Details
Unique Features
Choose from elective courses covering a range of topics pertinent to the project management field.
Certificate coursework can be applied to Northeastern's Master of Science in Corporate and Organizational Communication, Master of Science in Nonprofit Management, and Master of Science in Project Management degrees.
The program content is designed to prepare students for the high-demand jobs and industry needs in Portland, the state of Maine, and the Northeast region.
The program is delivered through a hybrid model of online and on-site learning.
Experiential / Co-op opportunities
Northeastern's signature experience-powered learning model has been at the heart of the university for more than a century. It combines world-class academics with professional practice, allowing you to acquire relevant, real-world skills you can immediately put into action in your current workplace.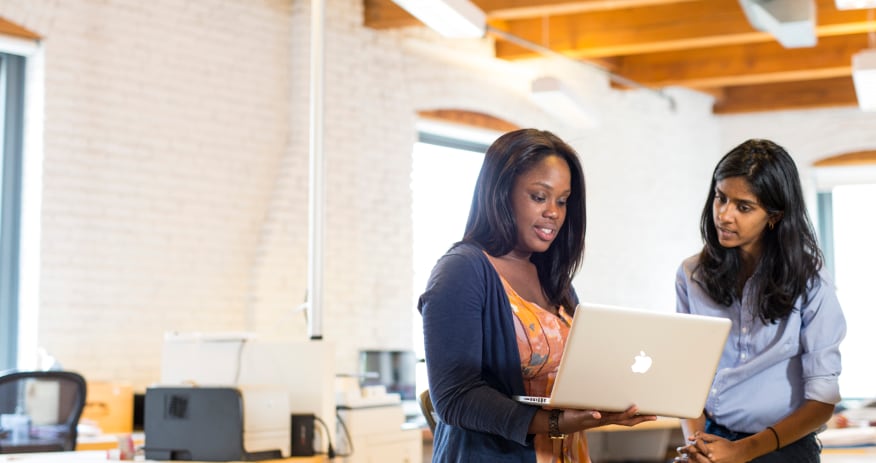 This makes a Northeastern education a dynamic, transformative experience, giving you countless opportunities to grow as a professional and person.
Get Set with a Custom Course Plan
General Requirements
Required Courses
Note: Foundations of Project Management PJM 5900 is for students with less than three years of experience directing or leading project tasks and is recommended for students who do not have a basic working knowledge of Microsoft Project software. Students with three years or more of professional project experience should not take this course.
Project Management Electives
Complete two of the following. Note: Students who take PJM 5900 are required to take only one course in this section:
Now Let's Talk Admissions
You know where you are headed and you've seen how our program will lead you there. So let's get going. Here's what you need to know before you enroll.
Application Requirements
Online application
Statement of purpose (500–1000 words): Identify your educational goals and expectations of the program. Please be aware that Northeastern University's academic policy on plagiarism applies to your statement of purpose.
Professional resumé
Unofficial undergraduate transcripts; official transcripts required at the time of admission
English language proficiency proof. Students for whom English is not their primary language must submit one of the following:

Official associate or bachelor's degree transcript from an accredited college or university in the U.S., stating degree conferral and date
TOEFL, IELTS, PTE, Duolingo, or NU Global Exam scores
Financing Requirements
Finance Your Education We offer a variety of resources, including scholarships and assistantships.
How to Apply Learn more about the application process and requirements.
Cost and Tuition
Estimated Total Tuition
This is an estimate based on the tuition rates for Academic Year 2020-2021 and does not include any fees or other expenses. Some courses and labs have tuition rates that may increase or decrease total tuition. Tuition and fees are subject to revision by the president and Board of Trustees at any time. For more detailed information, please visit Student Financial Services.
Application Deadlines
Our admissions process operates on a rolling basis; however, we do recommend following the application guidelines below to ensure you can begin during your desired start term.
| Winter 2021 | Deadline |
| --- | --- |
| January 1, 2021 | Domestic application complete (First half start: January 19, 2021) |
| February 12, 2021 | Domestic application complete (Second half start: February 22, 2021) |
| Spring 2021 | Deadline |
| --- | --- |
| April 2, 2021 | Domestic application complete (First half start: April 12, 2021) |
| May 14, 2021 | Domestic application complete (Second half start: May 24, 2021) |
| Summer 2021 | Deadline |
| --- | --- |
| July 2, 2021 | Domestic application complete (Start date: July 12, 2021) |
| Fall 2021 | Deadline |
| --- | --- |
| September 7, 2021 | Domestic application complete (first half start: September 20, 2021) |
| October 18, 2021 | Domestic application complete (second half start: November 1, 2021) |
Student Body Profile
Below is a look at where our project management alumni work, the positions they hold, and the skills they bring to their organization.
Where They Work

State Street
Fidelity Investments
Dell EMC
IBM
Liberty Mutual Insurance

What They Do

Business Development
Sales
Operations
Finance
Entrepreneurship

What They're Skilled At

Management
Leadership
Customer Service
Microsoft Office
Project Management
Learn more about Northeastern alumni on Linkedin.