Take a quick look
We're committed to creating an education as unique as your career path. So, whether your goal is a new career or moving up in your field, our innovative programs will get you going your way.
01
Customize your plan
We work with you to map your path to your goal.
02
Learn from experience
From real-world case studies to employer-based projects, we prepare you to manage what comes next.
03
Choose your focus
Whatever you're passionate about, you'll find the classes to sharpen your specialty.
04
Study anywhere, on your time
Part-time or full-time, we move at your speed, to get you where you're going.
Overview
The Master of Education in Higher Education Administration program is designed to provide working professionals with the foundation to understand the structure, governance, and operation of various higher education organizations, and integrates opportunities for students to discuss current trends and issues in higher education. Students are provided the opportunity to develop solutions to real-world problems drawn from their work environment that can be readily deployed in their own work setting.
The online, interactive learning and group project-based work format allow students to network and build global connections. The MEd in Higher Education Administration has a strong foundation in experiential learning, offering ways for students to apply theory to practice through the Experiential Network (XN) or case studies. XN facilitates opportunities for students to work on short-term, real-world projects to complement their academic work.
Students and alumni of the program are invited to participate in the Graduate School of Education residency poster session, a networking opportunity where attendees exchange ideas on innovation and change work in the field.
More Details
Unique Features
Our program can be completed 100% online, and in as little as two years
Students and alumni of the program are invited to participate in the Graduate School of Education residency poster session, a networking opportunity where attendees exchange ideas on innovation and change work in the field
Students will be enrolled in the Graduate School of Education Digital Commons, an online networking platform where faculty and students can build community, solve cases, and showcase accomplishments
Senior leaders in higher education contributed to the design of the program curriculum and provided input around in-demand skills they look for in new hires, providing our program industry validation and credibility
Program Objectives
Identify local, national, and global disruptions and their impact on higher education policy and practice to participate in and lead change within the higher education sector
Analyze problems in higher education and recommend innovative solutions grounded in historical awareness and applied theory and driven by data
Integrate principles of social justice and inclusion into various functional areas within higher education
Engage in lifelong learning to continuously hone and improve skills, specifically in areas of technology proficiency and the ability to interpret federal, state, and institutional laws, regulations, and policies to design and implement policies and procedures during compliance
Apply key higher education competencies, such as budgeting, crisis management, collaboration, change agency, problem-solving, technology literacy, and data-driven decision making, through experiential learning opportunities
Career Outlook
According to the U.S. Bureau of Labor Statistics, employment of postsecondary education administrators is projected to grow 10 percent from 2016 to 2026, faster than the average for all occupations
Graduates of the program can work in a multitude of institutions, such as research universities, community colleges, public colleges and universities, liberal arts colleges, or higher education agencies
Professional pathways include:

Program Director
Assistant Dean for Student Services
Executive Director of Academic Advising
Assistant Director
Director of Financial Aid
Director of Admissions
Associate Director of Financial Aid
Assistant Dean of Admissions
Associate Director of International Education
International Engagement Leadership Advisor
Assistant Director of Global Initiatives
Academic Advisor
Experiential / Co-op opportunities
Northeastern's signature experience-powered learning model has been at the heart of the university for more than a century. It combines world-class academics with professional practice, allowing you to acquire relevant, real-world skills you can immediately put into action in your current workplace.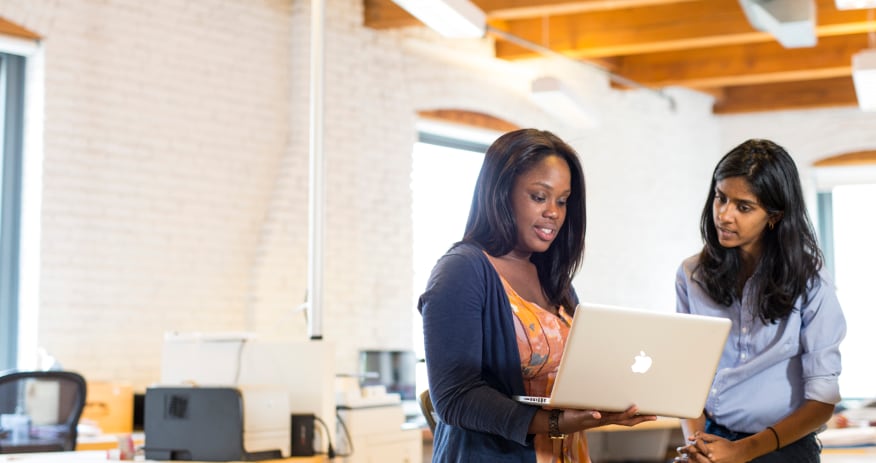 This makes a Northeastern education a dynamic, transformative experience, giving you countless opportunities to grow as a professional and person.
Get Set with a Custom Course Plan
General Requirements
*For current students who entered the Master of Education with a concentration in Higher Education Administration prior to Fall 2019, click here to see the curriculum.
Required Courses
Capstone
Electives
Complete 12 quarter hours at the EDU 6000 level or choose from the following courses:
| | | |
| --- | --- | --- |
| | | 3.00 |
| | | 3.00 |
| | | 3.00 |
| | | 3.00 |
| | | 3.00 |
| | | 3.00 |
| | | 3.00 |
| | | 3.00 |
| | | 3.00 |
Now Let's Talk Admissions
You know where you are headed and you've seen how our program will lead you there. So let's get going. Here's what you need to know before you enroll.
Application Requirements
Online application
Statement of purpose (500–1000 words): Identify your educational goals and expectations of the program. Please be aware that Northeastern University's academic policy on plagiarism applies to your statement of purpose.
Professional resumé
Unofficial undergraduate transcripts; official transcripts required at the time of admission
Two letters of recommendation from individuals who have either academic or professional knowledge of your capabilities such as a faculty member, colleague, or mentor, preferably one from your current employer
English language proficiency proof. Students for whom English is not their primary language must submit one of the following:

Official associate or bachelor's degree transcript from an accredited college or university in the U.S., stating degree conferral and date
TOEFL, IELTS, PTE, Duolingo, or NU Global Exam scores
Financing Requirements
Finance Your Education We offer a variety of resources, including scholarships and assistantships.
How to Apply Learn more about the application process and requirements.
Cost and Tuition
Estimated Total Tuition
This is based on tuition rates for Academic Year 2019 - 20 and does not include any fees or other expenses. Some courses and labs have tuition rates that may increase or decrease total tuition. Tuition and fees are subject to revision by the president and Board of Trustees at any time.
Application Deadlines
Our admissions process operates on a rolling basis, however we do recommend following the application guidelines below to ensure you can begin during your desired start term.
Fall 2019 Admissions:
| Winter 2020 | Deadline |
| --- | --- |
| December 10, 2019 | January 6, 2020 |
| Spring 2020 | Deadline |
| --- | --- |
| March 23, 2020 | April 6, 2020 |
| Summer 2020 | Deadline |
| --- | --- |
| June 26, 2020 | July 6, 2020 |
Student Body Profile
Below is a look at where our Education & Learning alumni work, the positions they hold, and the skills they bring to their organization.
Where They Work

Boston Public Schools
Chicago Public Schools
NYC Department of Education
Massachusetts Institute of Technology
Tufts University

What They Do

Education
Community and Social Services
Business Development
Human Services
Entrepreneurship

What They're Skilled At

Teaching
Public Speaking
Curriculum Development
Leadership
Research
Learn more about Northeastern Alumni on Linkedin.
Career Opportunities and Services
Overview
Did You Know?
Higher education job growth for administrators is expected to grow by 19% by 2020.
Flexible Format
The Master of Education in Higher Education Administration is 100% online and can be completed within two years.
Did You Know?
All MEd students create ePortfolios, an example of their mastery in new topics and fields through documentation, assessment, and integration of coursework with their workplace experience. Students leverage this body of work throughout the program and after, as a key piece of their personal brand.
From Our Faculty
"An ideal student for our program is someone who is looking to make a change in education, whatever that context is. Someone who is looking for an opportunity to grow and gain new knowledge not only to advance their career, but impact the field of education." — Lydia Young, Associate Dean of Academic & Faculty Affairs, Graduate School of Education
From Our Alumni
"From day one of class I was able to apply the materials in my current position. Now, I feel equipped with the tools I need to pursue a leadership position in higher education." — Lisa P, Alumna