Take a Quick Look
We're committed to creating an education as unique as your career path. So, whether your goal is a new career or moving up in your field, our innovative programs will get you going your way.
01
Customize your plan
We work with you to map your path to your goal.
02
Learn from experience
From real-world case studies to employer-based projects, we prepare you to manage what comes next.
03
Choose your focus
Whatever you're passionate about, you'll find the classes to sharpen your specialty.
04
Study anywhere, on your time
Part-time or full-time, we move at your speed, to get you where you're going.
The ongoing global convergence of regulatory science, technology-driven regulatory decision making, formation of public policies, and ever-changing regulations are driving demand for regulatory affairs professionals who can help companies effectively bring highly regulated products to market. To prepare you to effectively manage regulatory activities, Northeastern University's College of Professional Studies offers the Master of Science in Regulatory Affairs. This unique graduate degree is designed to deepen your understanding of the global compliance requirements for the development, marketing approval, and utilization of highly regulated products, including food, drugs, biologics, and medical devices.
Regulatory affairs courses within this program will provide you with the integrated knowledge and broad perspectives you need to effectively manage the appropriate industry-specific regulatory process throughout a product's life cycle. From discovery to commercialization, this regulatory affairs master's degree will cover the steps that are required to bring a highly regulated product to market, both in the U.S. and around the globe.
Northeastern's MS in Regulatory Affairs offers students the opportunity to meet their career goals and gain deeper experience in key areas of regulatory affairs—such as operational and strategic regulatory affairs, clinical regulatory affairs, new gene therapies, cybersecurity of medical devices, quality assurance in biopharmaceutical product formulation, validation of medical device commercialization, food safety, and regulatory compliance—by focusing their education in one of five unique concentrations that span the entire discipline. Concentration offerings include:
Biopharmaceutical Regulatory Affairs
Clinical Research Regulatory Affairs
Medical Device Regulatory Affairs
Nonclinical Biomedical Product Regulation
Quality Assurance and Compliance
More Details
Unique Features
Students will have the opportunity to study biomedical product regulations directly applicable to commercialization of these products in Canada.
Students can focus on one of five unique concentrations spanning the entire discipline of global regulatory affairs in healthcare.
Students will participate in integrative experiential learning and/or the cooperative education program as part of their course of study.
Students will have the opportunity to forge connections with our global network of alumni from some of the world's most renowned companies, including Genzyme, Boston Scientific, Edwards Lifesciences, PRA Health Sciences, Alexion Pharmaceuticals, Pfizer, Novartis, Merck, Nestle, Pepsico, and Coca-Cola.
As a Northeastern University student and alumnus, you'll have access to a monthly lecture series, ALERT, in which regulatory professionals lead an exploration of evolving global regulatory frameworks and industry trends.
Program Objectives
Successful completion of the MS-RA Program will enable students to:
Gain the technical knowledge and skills required to enable stakeholders to navigate an increasingly complex global regulatory environment.
Acquire the professional foundations necessary to work within a variety of fields, including medical product development, pharmaceutical sales, strategic marketing, clinical research, and food safety.
Manage the product life cycles of biopharmaceutical and medical devices from conception through launch to obsolescence.
Refine your understanding of the laws and standards that govern the development, manufacturing, and commercial distribution of drugs, biologics, medical devices, and food safety.
Analyze how emerging developments and trends are reshaping global biomedical product commercialization regulations.
Concentrations
Biopharmaceutical Regulatory Affairs—Learn how to apply statuses to the submission of marketing approval applications for both pharmaceutical and biological products to global regulatory agencies.
Clinical Research Regulatory Affairs—Provide practical knowledge of regulatory requirements and methodologies for clinical human and animal research to support biomedical product development.
Medical Device Regulatory Affairs—Learn how to apply statutes of the submission of marketing approval applications for medical device products to global regulatory agencies.
Nonclinical Biomedical Product Regulation—Study the regulations applicable to biomedical product commercialization from pre-clinical development, quality, and manufacturing perspectives.
Quality Assurance and Compliance—Study the application of standards and regulations to the development and commercialization of either healthcare or food products.
Program Approval and Accreditation
This institution has been granted consent by the Minister of Colleges and Universities to offer this degree program for a five-year term starting June 25, 2021. Prospective students are responsible for satisfying themselves that the program and the degree will be appropriate to their needs (e.g., acceptable to potential employers, professional licensing bodies or other educational institutions).
For International Students
This program is eligible for a Canadian Study Permit and Post Grad Work Permit (PGWP). For more information on studying in Canada—including how to apply for a Study Permit—please visit our Office of Global Services' Canadian Campuses page.
Experiential / Co-op Opportunities
Northeastern's signature experience-powered learning model has been at the heart of the university for more than a century. It combines world-class academics with professional practice, allowing you to acquire relevant, real-world skills you can immediately put into action in your current workplace.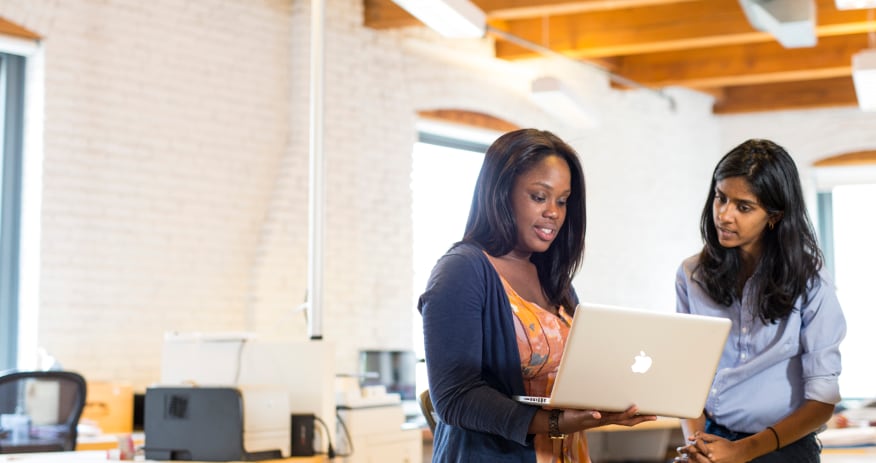 This makes a Northeastern education a dynamic, transformative experience, giving you countless opportunities to grow as a professional and person.
Get Set With a Custom Course Plan
Please note: The following is a sample curriculum and is subject to change. Enrolled students should reference the academic catalog for current program requirements.
Note: Students may select RGA 6203 or RGA 6204, but not both.
Capstone
The remaining quarter hours may be completed by selecting a combination of a concentration and additional electives or selecting any courses listed in the concentrations and elective lists.
Elective Courses
General Electives
| | | |
| --- | --- | --- |
| | 3.00 | 4.00 |
| | | 2.00 |
| | | 3.00 |
| | | 4.00 |
| | | 4.00 |
| | | 4.00 |
| | | 4.00 |
| | | 4.00 |
| | | 2.00 |
| | | 2.00 |
Regulatory Affairs of Food
International Regulatory Affairs
| | | |
| --- | --- | --- |
| | | 4.00 |
| | | 4.00 |
| | | 4.00 |
| | | 4.00 |
| | | 4.00 |
| | | 4.00 |
| | | 4.00 |
| | | 2.00 |
| | | 4.00 |
Concentrations
Complete one of the following:
Choose one of the following:
Complete one of the following:
Choose one from the following:
Complete one of the following:
Complete one of the following:
Complete the following:
Choose from the following to reach 16 quarter hours:
Now Let's Talk Admissions
You know where you are headed and you've seen how our program will lead you there. So let's get going. Here's what you need to know before you enroll.
Student Body Profile
Below is a look at where our Regulatory Affairs alumni work, the positions they hold, and the skills they bring to their organization.
Where They Work

Shire
Pfizer
Medtronic
Biogen
Teva Pharmaceuticals

What They Do

Legal
Research
Quality Assurance
Operations
Healthcare Services

What They're Skilled At

Regulatory Affairs
Pharmaceutical Industry
U.S. Food and Drug Administration
Clinical Trials
Standard Operating Procedure (SOP)
Learn more about Northeastern Alumni on Linkedin.