Take a quick look
We're committed to creating an education as unique as your career path. So, whether your goal is a new career or moving up in your field, our innovative programs will get you going your way.
01
Customize your plan
We work with you to map your path to your goal.
02
Learn from experience
From real-world case studies to employer-based projects, we prepare you to manage what comes next.
03
Choose your focus
Whatever you're passionate about, you'll find the classes to sharpen your specialty.
04
Study anywhere, on your time
Part-time or full-time, we move at your speed, to get you where you're going.
Overview
Marked by rapidly changing technologies, techniques, and applications, biotechnology is one of the region's most exciting and fastest-growing industries.
Built on a solid foundation of biology and chemistry, this innovative bachelor's degree program includes advanced courses in genomics, proteomics and bioinformatics, biotechnology and pharmaceutical processing, and quality control and validation, biomaterials, and more. Upon graduation, you will be equipped to pursue a career as a research associate in biotechnology or biopharma, or to launch a career in life sciences.
If you're a student from Middlesex Community College, check out the Biotechnology A2M Scholars Program. Eligible students can receive scholarships of up to $10,000 per student per year as well as a dedicated A2M support team, assistance with transportation and textbook costs, and more.
Additionally, through the BS Biotechnology/MS Biotechnology PlusOne Program, you can earn a Master of Science in Biotechnology with only one additional year of study beyond your bachelor's degree.
More Details
For International Students
Experiential / Co-op opportunities
Northeastern's signature experience-powered learning model has been at the heart of the university for more than a century. It combines world-class academics with professional practice, allowing you to acquire relevant, real-world skills you can immediately put into action in your current workplace.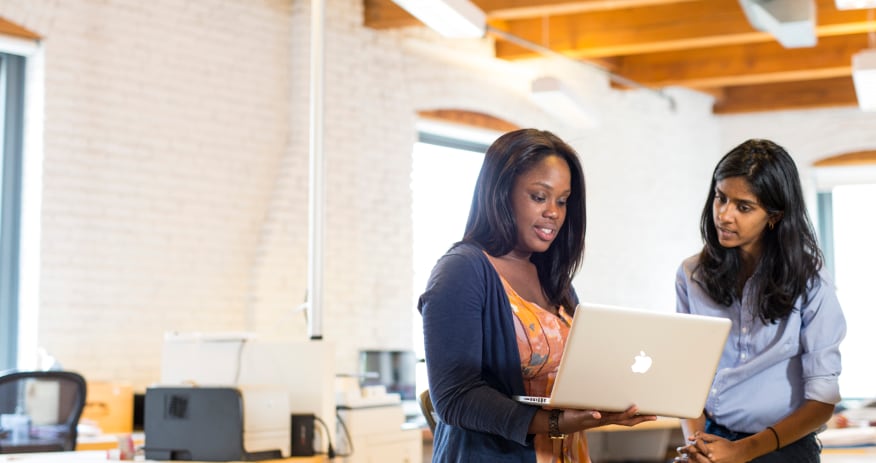 This makes a Northeastern education a dynamic, transformative experience, giving you countless opportunities to grow as a professional and person.
Get Set with a Custom Course Plan
General Requirements
University-Wide Requirement
Minimum 120 total semester hours required
Minimum 2.000 GPA required
Students must earn a minimum of 60 Northeastern University semester hours in order to receive a bachelor's degree.
Note: Individual program requirements may exceed the above minima.
NUpath Requirements
All undergraduate students are required to complete the NUpath Requirements.
Foundation Courses
37 semester hours required
English
Complete one of the following two courses and the corresponding lab:
Complete the following two courses and the corresponding labs:
Mathematics
Biology
Chemistry
Information Technology
Choose one of the following:
Philosophy
Major Required Courses
41 semester hours required
Biotechnology
Chemistry
Biology
| | | |
| --- | --- | --- |
| | | 3.00 |
| | | 1.00 |
| | | 3.00 |
| | | 3.00 |
| | | 1.00 |
| | | 3.00 |
| | | 1.00 |
Capstone
Major Electives
Complete 15 semester hours from the following:
BIO, BTC, HSC, PHY
Electives
Complete a minimum of 27 semester hours to reach 120 semester hours.
Now Let's Talk Admissions
You know where you are headed and you've seen how our program will lead you there. So let's get going. Here's what you need to know before you enroll.
Application Requirements
Online application
Academic transcripts: submit one of the following

Official high school degree
Official GED
Official associate degree showing degree conferral and date

Transfer credit documentation: should be submitted with your application material

Academic transcripts from each institution you previously attended:

Official U.S. transcripts: if you applied previously earned credit toward your earned associate degree, you must request transcripts from each institution you attended.
Official foreign transcripts: must include English translation. We encourage you to submit a course-by-course evaluation of your diploma(s) and transcript(s)

College-level examinations: official examination score(s)
Military evaluation

Proof of English language proficiency: ONLY for students for whom English is not their primary language
Financing Requirements
Finance Your Education The university's financial aid policies are designed to enrich our campus community by ensuring that Northeastern is affordable for all admitted students.
How to Apply Are ready to engage with the world and push the boundaries of education? If so, take the next step.
Application Deadlines
Entry Terms: Fall Semester, Spring Semester, Summer Semester
| Fall 2021 Deadlines if Transferring Credit | Deadline |
| --- | --- |
| August 12, 2021 | September 9, 2021 |
| September 29, 2021 | October 27, 2021 |
| Fall 2021 Deadlines if not Transferring Credit | Deadline |
| --- | --- |
| September 2, 2021 | September 9, 2021 |
| October 20, 2021 | October 27, 2021 |
| Fall 2021 International Deadlines | Deadline |
| --- | --- |
| July 8, 2021 | International out-of-county application complete (start date: September 9, 2021) |
| August 12, 2021 | International in-country application complete (start date: September 9, 2021) |
Student Body Profile
Generally speaking, jobs in biotechnology companies, research institutions, local and state agencies, and private laboratories are expected to grow at an average to faster-than-average pace, with continued competition for basic research positions. According to the Bureau of Labor Statistics, job opportunities in the biotechnology field are expected to be best for graduates who are well trained on equipment used in laboratories or production facilities.
What can you do with your degree?
This biotechnology program is well suited for individuals who wish to pursue a research position or launch a career in the life sciences field.
Job titles to consider include:
Biological technician
Agriculture and food scientist
Medical or pharmaceutical researcher
Lab assistant
Organic substance analyst
Engineering technician
Research technician
Scientific associate
Research assistant
Quality control specialist
Career Opportunities and Services
Overview
Have questions about how to apply?
Join us for our monthly application workshop! Register today.
From Our Students
"As an adult learner, I found it difficult to assimilate at other universities and find students I could relate to. Once I started at Northeastern, I felt right at home. I'm proud to be a student of Northeastern." –Melissa Morales
Did You Know?
​College graduates earn 74% more than high school graduates (​Pew Research Center, 2016).
Did You Know?
Biological science occupations are projected to grow 10% from 2016 to 2026, which will result in about 124,800 new jobs. (U.S. Bureau of Labor Statistics)
From Our Faculty
"Our biology and biotechnology programs have been built to align with industry and academic partner's demands, while ensuring students have a strong foundation to pursue any career path they choose. Our constantly growing experiential opportunities allow for our students to leave here with a valuable degree and a resume with real, hands-on experience."
— Elizabeth Zulick, Lead Faculty Member
From Our Students
"I would have been overlooked for a promotion if I did not have this degree." — Bachelor's Completion Graduate