Take a Quick Look
We're committed to creating an education as unique as your career path. So, whether your goal is a new career or moving up in your field, our innovative programs will get you going your way.
01
Customize your plan
We work with you to map your path to your goal.
02
Learn from experience
From real-world case studies to employer-based projects, we prepare you to manage what comes next.
03
Choose your focus
Whatever you're passionate about, you'll find the classes to sharpen your specialty.
04
Study anywhere, on your time
Part-time or full-time, we move at your speed, to get you where you're going.
Adding special education to your professional portfolio opens doors to working with new groups of students in meaningful ways. The Master of Education in Special Education degree program will prepare you to anticipate and meet the needs of a broad range of students with specialized learning needs.
This program is designed for teachers or aspiring teachers who have already earned an initial license as an elementary or secondary teacher and want to help children with a broad range of learning needs reach their full potential. Your fellow students are professional and aspiring teachers who share a passion to deepen their knowledge of educational theory and practice, while learning the latest ways to improve special education.
The Master of Education in Special Education degree meets the Massachusetts Department of Elementary and Secondary Education standards and competencies for initial licensure as a teacher of students with moderate disabilities, pre-K-8 and 5-12.
More Details
Unique Features
Curriculum emphasizes experiential learning and real-world application of theory
Students create an ePortfolio to document their progress toward program and professional goals and illustrate their distinct abilities to employers
Benefit from an international network to leverage personally and professionally
Online, interactive program allows for flexibility for working professionals
Program Objectives
Hone the skills and disposition to educate and inspire children with specialized learning needs
Develop a conceptual framework to effectively advocate for the educational rights of all children
Examine the impact of local, national, and global changes on policy and practice for special education
Learn to develop Individualized Education Plans (IEPs) for the broad and varied range of student learning and behavioral style
Scholarships
MacFarland Scholarship – New, incoming students who are working or have the intention of working as an educator in a public school at the elementary or secondary level, within an urban area, are eligible to receive a scholarship award of up to $10,000.
Experiential / Co-op Opportunities
Northeastern's signature experience-powered learning model has been at the heart of the university for more than a century. It combines world-class academics with professional practice, allowing you to acquire relevant, real-world skills you can immediately put into action in your current workplace.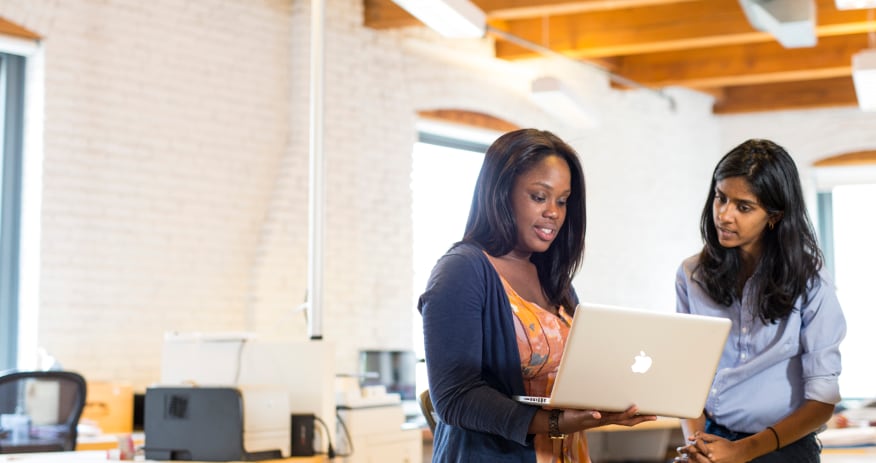 This makes a Northeastern education a dynamic, transformative experience, giving you countless opportunities to grow as a professional and person.
Get Set With a Custom Course Plan
Please note: The following is a sample curriculum and is subject to change. Enrolled students should reference the academic catalog for current program requirements.
Concentration in Special Education
Required Courses
| | | |
| --- | --- | --- |
| | | 4.00 |
| | | 4.00 |
| | | 4.00 |
| | | 4.00 |
| | | 4.00 |
| | 0.00 | 4.00 |
Electives
Complete 12 quarter hours at the EDU 6000 level.
Now Let's Talk Admissions
You know where you are headed and you've seen how our program will lead you there. So let's get going. Here's what you need to know before you enroll.
Online application
Statement of purpose (500–1000 words): Identify your educational goals and expectations of the program. Please be aware that Northeastern University's academic policy on plagiarism applies to your statement of purpose.
Professional resumé
Unofficial undergraduate transcripts; official transcripts required at the time of admission
Two letters of recommendation from individuals who have either academic or professional knowledge of your capabilities such as a faculty member, colleague, or mentor, preferably one from your current employer
English language proficiency proof. Students for whom English is not their primary language must submit one of the following:

Official associate or bachelor's degree transcript from an accredited college or university in the U.S., stating degree conferral and date
TOEFL, IELTS, PTE, Duolingo, or NU Global Exam scores
Teacher's license; Initial or professional level: provide a copy of license
Cost and Tuition
Estimated Total Tuition
This is an estimate based on the tuition rates for Academic Year 2023-2024 and does not include any fees or other expenses. Some courses and labs have tuition rates that may increase or decrease total tuition. Tuition and fees are subject to revision by the president and Board of Trustees at any time. For more detailed information, please visit Student Financial Services.
For students interested in pursuing financial assistance or educational loans, additional educational costs, known as Cost of Attendance (COA) components, can be included in the calculation of aid and loan eligibility. Components may include food, housing, books, course materials, supplies, equipment, transportation, personal expenses, and the cost of obtaining a first professional licensure. You can find comprehensive details on Student Financial Services website. Please keep in mind that COA can vary significantly depending on academic program, enrollment intensity, and individual circumstances.
Student Body Profile
Below is a look at where our Education & Learning alumni work, the positions they hold, and the skills they bring to their organization.
Where They Work

Boston Public Schools
Chicago Public Schools
NYC Department of Education
Massachusetts Institute of Technology
Tufts University

What They Do

Education
Community and Social Services
Business Development
Human Services
Entrepreneurship

What They're Skilled At

Teaching
Public Speaking
Curriculum Development
Leadership
Research
Learn more about Northeastern Alumni on Linkedin.