Take a Quick Look
We're committed to creating an education as unique as your career path. So, whether your goal is a new career or moving up in your field, our innovative programs will get you going your way.
01
Customize your plan
We work with you to map your path to your goal.
02
Learn from experience
From real-world case studies to employer-based projects, we prepare you to manage what comes next.
03
Choose your focus
Whatever you're passionate about, you'll find the classes to sharpen your specialty.
04
Study anywhere, on your time
Part-time or full-time, we move at your speed, to get you where you're going.
The Master of Science in Project Management prepares you to drive innovation in your organization by giving you the skills and tools to effectively lead volatile, uncertain, complex and ambiguous projects from inception to completion in global markets. Accredited by the Project Management Institute's Global Accreditation Center for Project Management Education Programs (GAC), our curriculum has a two-pronged approach that provides the foundational knowledge of scientific-based project management tools, organizational strategies, and theoretical concepts, coupled with the opportunity to deepen subject matter expertise through targeted concentration work and innovative project management concepts.
This program is based in Boston, MA.
---
More Details
Unique Features
Option to engage in experiential learning through the co-op program and/or Experiential Network projects.
Program curriculum can be tailored to student's past professional experience with project management.
Concentrations allow students to focus their study on content-specific knowledge.
This is a STEM-designated graduate degree.
The program is delivered through a hybrid model of online and on-site learning.
Program Objectives
Specialized Knowledge – Effectively lead and manage sometimes interrelated, complex projects in a mature manner while avoiding common project management pitfalls.
Broad, Integrative Knowledge – Manage project scope, risk, quality, and performance metrics while effectively communicating with all project stakeholders.
Civic Learning – Understand the need for ethics and social responsibility in the practice of project management as outlined in the PMI Code of Ethics.
Intellectual Skills – Develop the critical-thinking, problem-solving, and communication skills necessary to lead projects in a complex and dynamic project environment.
Mission Statement
The mission of the Master of Science in Project Management program in Northeastern University's College of Professional Studies is to prepare learners to be effective project management practitioners capable of applying project management processes and the technical, professional, and strategic expertise necessary for managing projects successfully. With emphasis on experiential learning, the program provides dynamic opportunities for learners with varying degrees of work experience to practice their knowledge both globally and collaboratively while implementing traditional and innovative project management concepts to real-life and complex projects.
Career Outlook
According to the Project Management Institute, through the decade ending in 2020, 15.7 million new project management roles will be created. The profession is expected to grow by $6.61 trillion.
In the United States, this growth will mean rising salaries and growth in the project-intensive sectors of manufacturing, business services, finance and insurance, oil and gas, information services, construction, and utilities.
In 10 countries (Australia, Brazil, Canada, China, Germany, India, Japan, Saudi Arabia, United Arab Emirates, and the United Kingdom) with established or quickly developing project-intensive sectors, project management roles are expected to grow by 13.4 million through 2020.
Accreditation
The Master of Science in Project Management is accredited by the PMI Global Accreditation Center for Project Management Education Programs (GAC). The GAC Accredited Program seal is a mark of Project Management Institute, Inc.
In October of 2021, the Master of Science in Project Management accreditation was re-affirmed for the maximum five-year accreditation cycle (originally accredited in 2009) by the PMI Global Accreditation Center for Project Management Education Programs (GAC), the world's leading association for project management professionals. Accreditation is achieved by meeting the GAC's rigorous standards, which include an assessment of program objectives and outcomes, a review of onsite and online resources, evaluations of faculty and students, and proof of continuous improvements in the area of project management.
Graduates of our GAC-accredited program are granted a substantial 12-month reduction credit toward the experience requirement when they complete an application for any PMI certification. This means that those applying for the PMI certification will only need 24 months of project management experience, instead of 36 months as outlined by GAC. This new benefit applies retroactively to our program's initial accreditation date of 2009.
Enrollment Data
Enrolled Students
2018
2019
2020
2021
2022
MS in Project Management
1249
1362
1254
1656
1754
Degrees Conferred
2018
2019
2020
2021
2022
MS in Project Management
413
481
530
416
505
Check Out Your Career Prospects
Beginning your journey with us is a big decision. But it's a smart one.  Your field is evolving rapidly. That's why we're constantly innovating our programs to anticipate your industry's needs.  So, no matter where your field goes, you can lead the way.
255,000+
alumni across 179 countries
Experiential / Co-op Opportunities
Northeastern's signature experience-powered learning model has been at the heart of the university for more than a century. It combines world-class academics with professional practice, allowing you to acquire relevant, real-world skills you can immediately put into action in your current workplace.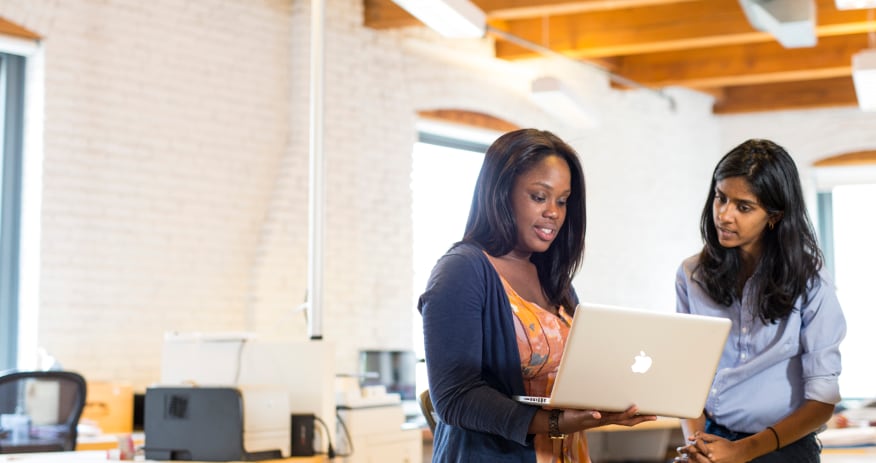 This makes a Northeastern education a dynamic, transformative experience, giving you countless opportunities to grow as a professional and person.
Get Set With a Custom Course Plan
Please note: The following is a sample curriculum and is subject to change. Enrolled students should reference the academic catalog for current program requirements.
Required Courses
Note: PJM 5900 is for students with less than three years of experience directing or leading project tasks and is recommended for students who do not have a basic working knowledge of Microsoft Project software. Students who do not complete PJM5900 may take any project management elective to satisfy the required credits.
The following course should be taken last:
The remaining required quarter hours for the program may be completed by: 1) a combination of completing a concentration, project management electives, and 6000-level elective or 2) a combination of project management electives, and selecting any courses listed in the concentrations and elective lists.
Project Management Electives
| | | |
| --- | --- | --- |
| | | 3.00 |
| | | 3.00 |
| | | 3.00 |
| | | 3.00 |
| | | 3.00 |
| | | 3.00 |
| | | 3.00 |
| | | 3.00 |
| | | 3.00 |
| | | 3.00 |
| | 1.00 | 4.00 |
Elective List
Complete courses from the 6000 level. Below is a list of courses regularly offered as electives within the Project Management Program.
| | | |
| --- | --- | --- |
| | | 3.00 |
| | | 4.00 |
| | | 3.00 |
| | | 3.00 |
| | | 3.00 |
| | | 3.00 |
| | 3.00 | 4.00 |
| | | 2.00 |
| | 1.00 | 4.00 |
| | | 3.00 |
Concentrations
Students are required to complete a minimum of 15 quarter hours dedicated to a concentration in order to meet overall degree requirements. This minimum also applies to students who elect to create a custom concentration as approved by their advisor.
Students in this concentration are only required to complete one project management required elective.
Choose from one of the following:
Required Courses
Elective
Complete one of the following:
Required Courses
Electives
Complete four of the following:
Follow Our Leaders
Students are able to learn and collaborate with faculty who have in-depth knowledge about project management in areas such as construction management, nonprofit, power generation, manufacturing, technology, healthcare, retail, publishing, supply chain, consulting, government, insurance and engineering industries, bringing real-world case study examples to the classroom to enrich your learning experience.
My colleagues definitely take my degree into account, which enhances my reputation and perceived aptitude within my organization. This degree allows for new doors to open and expedites your career by obtaining direct knowledge from industry experts who have decades of real-world experiences. Then, you are able to use these insights in your everyday role.

Scott Whear, Master of Science in Project Management '20
Now Let's Talk Admissions
You know where you are headed and you've seen how our program will lead you there. So let's get going. Here's what you need to know before you enroll.
Cost and Tuition
Estimated Total Tuition
This is an estimate based on the tuition rates for Academic Year 2023-2024 and does not include any fees or other expenses. Some courses and labs have tuition rates that may increase or decrease total tuition. Tuition and fees are subject to revision by the president and Board of Trustees at any time. For more detailed information, please visit Student Financial Services.
For students interested in pursuing financial assistance or educational loans, additional educational costs, known as Cost of Attendance (COA) components, can be included in the calculation of aid and loan eligibility. Components may include food, housing, books, course materials, supplies, equipment, transportation, personal expenses, and the cost of obtaining a first professional licensure. You can find comprehensive details on Student Financial Services website. Please keep in mind that COA can vary significantly depending on academic program, enrollment intensity, and individual circumstances.
Student Body Profile
Below is a look at where alumni who studied in one of our Project Management programs work, the positions they hold, and the skills they bring to their organization.
Where They Work

Partners Healthcare
Verizon
Dell EMC
State Street
Liberty Mutual Insurance

What They Do

Program and Project Management
Information Technology
Operations
Engineering
Consulting

What They're Skilled At

Project Management
Management
Leadership
Microsoft Office
Program Management
Learn more about Northeastern Alumni on Linkedin.
FAQ
Northeastern University's Project Management Student Organization is a student-run organization founded in 2017 to advance the discipline of project management and provide you with an unmatched opportunity to gain real-life experience in the field. NUPM is the largest club at the College of Professional Studies with a membership base of 400 members, including alumni.
NUPM's objective is to foster community and professional development among our diverse, multinational student body by
Supporting the academic and career advancement of our peers
Sharing of knowledge and personal experience
Hosting special programming and networking events
Offering peer support and mentoring