Take a Quick Look
We're committed to creating an education as unique as your career path. So, whether your goal is a new career or moving up in your field, our innovative programs will get you going your way.
01
Customize your plan
We work with you to map your path to your goal.
02
Learn from experience
From real-world case studies to employer-based projects, we prepare you to manage what comes next.
03
Choose your focus
Whatever you're passionate about, you'll find the classes to sharpen your specialty.
04
Study anywhere, on your time
Part-time or full-time, we move at your speed, to get you where you're going.
Capable managers help organizations thrive—for this reason, they are always in demand. The Bachelor of Science in Management program equips you to dive into the world of business, with real-world, experiential opportunities to develop the skills you'll need to manage resources, solve problems, and oversee staff on a daily basis. You'll immerse yourself in disciplines including accounting, business strategy, law, marketing, communications, project management, international business, and entrepreneurship, acquiring the tools to respond effectively to complex business challenges. The coursework is flexible, and you can adjust your studies to meet the demands of your schedule. From the fundamental principles of management to the critical questions of diversity, corporate responsibility, and the impacts of globalization, our program offers you both the theoretical background and the practical proficiency to succeed.
The program also provides you with the opportunity to focus on the industry or skill set that most interests you by selecting electives offered in a variety of business disciplines or by choosing the program's optional concentrations. Graduates of this program work as management analysts, human resource budget analysts, cost estimators, market and survey researchers, operations research analyst, and more.
This bachelor's degree completion program is online and is accredited by the Association to Advance Collegiate Schools of Business (AACSB).
Accredited by the Association to Advance Collegiate Schools of Business (AACSB)
Check Out Your Career Prospects
Beginning your journey with us is a big decision. But it's a smart one. Your field is evolving rapidly. That's why we're constantly innovating our programs to anticipate your industry's needs. So, no matter where your field goes, you can lead the way
7%
Percentage that employment of management occupations is projected to grow from 2018 to 2028, faster than the average for all occupations, which will result in about 706,900 new jobs.
Bureau of Labor Statistics, 2018
$105,660
The median annual wage for management occupations in May 2019, which was the highest wage of all the major occupational groups.
Experiential / Co-op Opportunities
Northeastern's signature experience-powered learning model has been at the heart of the university for more than a century. It combines world-class academics with professional practice, allowing you to acquire relevant, real-world skills you can immediately put into action in your current workplace.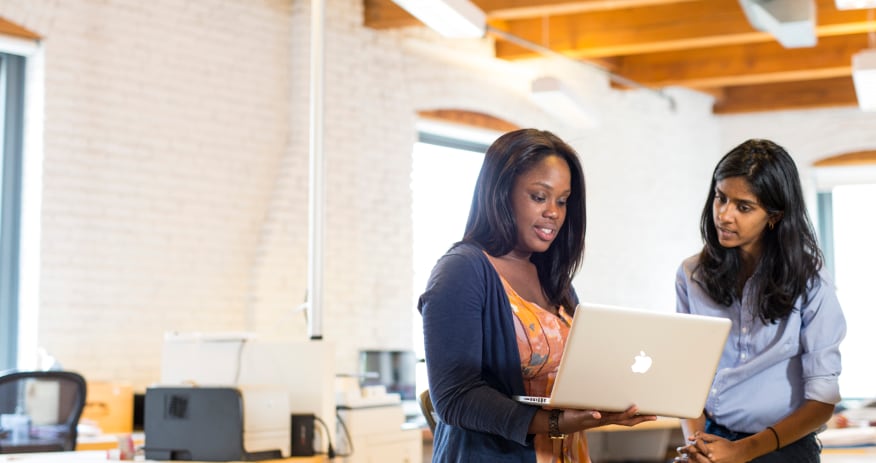 This makes a Northeastern education a dynamic, transformative experience, giving you countless opportunities to grow as a professional and person.
Get Set With a Custom Course Plan
Please note: The following is a sample curriculum and is subject to change. Enrolled students should reference the academic catalog for current program requirements.
University-Wide Requirement
Minimum 120 total semester hours required
Minimum 2.000 GPA required
Students must earn a minimum of 60 Northeastern University semester hours in order to receive a bachelor's degree.
Note: Individual program requirements may exceed the above minima.
NUpath Requirements
All undergraduate students are required to complete the NUpath Requirements.
Foundation Courses
54 semester hours required
English
Introductory Coursework
Mathematics
Economics and Marketing
Information Management and Technology
Choose one of the following:
Choose one of the following:
Ethics and Law
Accounting and Finance
Major Required Courses
25 semester hours required
Introductory Course
Supply Chain Management
International Business
Project and Talent Management
Change Management
Capstone
Professional Electives/ Optional Concentrations
Complete one of the following options. Courses from the major may not double count in the concentration.
Professional Electives
Complete 12 semester hours from the following:
ENG 3300, CMN, ITC, LDR, MGT, MKT, HRM
OR
Optional Concentration
Electives
Complete elective courses to reach the required 120 semester hours.
Concentrations
Note: Please consult with your advisor.

15 semester hours required.
Required Courses
Elective Course
Complete one of the following:
Note: Please consult with your advisor.
15 semester hours required
Required Courses
MKT 3100 Marketing Analytics
Elective Course
Complete one of the following:
Follow Our Leaders
"We prepare students to be the best managers they can be in today's, and tomorrow's, businesses. That's why we focus on innovative hands-on learning of business and management dynamics, creativity, and leadership." - Francesca Grippa, Lead Faculty
"Completing my degree with Northeastern has been an amazing experience. Everyone from academic advisors to professors to fellow classmates have been nothing short of spectacular and supportive. Plus, there's always a ton of exciting activities going on. It's a real sense of community here."

Diane Saraceni

Bachelor of Science in Management, 2021
Now Let's Talk Admissions
You know where you are headed and you've seen how our program will lead you there. So let's get going. Here's what you need to know before you enroll.
Application Deadlines
The deadlines below are recommended; however, admissions decisions are made on a rolling basis and applications submitted after these deadlines will still be considered for the upcoming term.
The domestic deadlines below allow time for those transferring credits. More details.
Domestic Application Deadlines
International Application Deadlines*
*International deadlines are only applicable if the program is F1 compliant.
Student Body Profile
Given organizations' continuous need for qualified managers, those with bachelor's degrees in management are well positioned to obtain a supervisory or mid-level management position. Specific job prospects, however, are highly contingent upon the industry that you choose to enter.

Impressive Demand:
500,000 management jobs are expected to be added by 2024.
What can you do with your degree?
Simply put, this bachelor's degree program is for students who wish to assume or move into a management position. A degree in management is universally applicable, and the skills you acquire can be applied in any number of organizations.
Holding a bachelor's degree in Management will help you apply for a variety of jobs, including:
Management Analyst
Human Resource Manager
Project Manager
Budget Analyst
Cost Estimator
Market and Survey Researcher
Operations Research Analyst
Ask Us Anything
Scholarships up to $10,000 are available for students in the BS in Management program. These include:
Professional Advancement Scholarship (average award $6,000 - $10,000)
Dean's "Break Through" Scholarship (up to $10,000)
Community College Scholarship (up to $5,000)
Courses in this program are taught by faculty who have extensive and proven business experience including at companies like Ernst & Young, John Hancock, KPMG, Compaq, and MIT.