Take a quick look
We're committed to creating an education as unique as your career path. So, whether your goal is a new career or moving up in your field, our innovative programs will get you going your way.
01
Customize your plan
We work with you to map your path to your goal.
02
Learn from experience
From real-world case studies to employer-based projects, we prepare you to manage what comes next.
03
Choose your focus
Whatever you're passionate about, you'll find the classes to sharpen your specialty.
04
Study anywhere, on your time
Part-time or full-time, we move at your speed, to get you where you're going.
In an uncertain world, homeland security professionals must be equipped to meet diverse challenges. Whether you're ready to launch a new career or looking to advance within your current profession, the Master of Arts in Homeland Security will prepare you for the next big step. With a whole-of-government approach emphasizing the role private sector partnerships play in national security, our program gives you the tools for success. You'll gain skills you can apply immediately, including leadership, emergency planning and management, expertise in verbal and written communication, and the critical-thinking abilities to make timely, well-reasoned judgments. Additionally, you will have access to Northeastern' s internationally renowned experiential opportunities including Coop, and experientially based capstone courses. With concentrations, you'll have the freedom to choose your focus as you absorb the core elements of advanced study in this fast-growing field.
This is an online program.
---
More Details
Unique Features
Career-advancing degree: With hands-on and career-oriented coursework, the curriculum enables students to "learn it tonight, use it tomorrow." Coursework is specifically designed to immediately provide the skills and knowledge desired in the industry.

Tailor your degree to your career goals: Choose from one of four concentrations—Emergency Management; Organization and Infrastructure Continuity; Geospatial Services; or Port Security.

Flexible learning formats: With courses offered 100% online, on campus in Boston or Charlotte, or in a hybrid format, you can complete your degree without putting your life on hold.

Network and learn from expert security professionals:Our faculty are practicing, recognized experts with years of experience in national and homeland security. They provide students with valuable insights from their careers. Faculty include former FBI Supervisory Special Agents, CIA analysts, and experts who have advised presidents, Congress, and key organizations.

Northeastern's commitment to advancing innovations in security: Security is one of Northeastern's three research and programmatic focal areas. Our university-wide commitment to guide and advance innovation in security, intelligence, and resilience is bolstered by our dedicated research centers and institutes focused on security issues.
Program Objectives
Provide students with the knowledge and skills necessary to lead the next generation of homeland security in both the public and private sectors
Provide the leadership skills, emergency planning and management tools, and verbal and written communication expertise to prepare our students to meet the challenges of an uncertain world
Provide a whole-of-government understanding of homeland security with an emphasis on the importance of partnering with the private sector in a global context
Focus on exposing students to a strategic-level understanding of the wholistic approach in the homeland security field and the private sector's integral role
Career Outlook
Opportunities for employment in security positions are diverse, spanning both government and private industry. They include:

Emergency management (at the federal, state, and local levels)
Industries such as banking, energy, manufacturing, and transportation/shipping
Ports (maritime and aviation)

Past graduates of the program have gone on to work for:

U.S. Secret Service
Department of Homeland Security
FBI
The U.S. Department of State
Naval Criminal Investigative Services
Massachusetts Emergency Management Agency 
Raytheon
Check out your career prospects
Beginning your journey with us is a big decision. But it's a smart one.  Your field is evolving rapidly. That's why we're constantly innovating our programs to anticipate your industry's needs.  So, no matter where your field goes, you can lead the way. 
7%
Projected job growth in emergency and other relief services through 2026
Bureau of Labor Statistics, 2019
5%
Projected job growth for emergency management directors through 2028
Bureau of Labor Statistics, 2019
Experiential / Co-op opportunities
Northeastern's signature experience-powered learning model has been at the heart of the university for more than a century. It combines world-class academics with professional practice, allowing you to acquire relevant, real-world skills you can immediately put into action in your current workplace.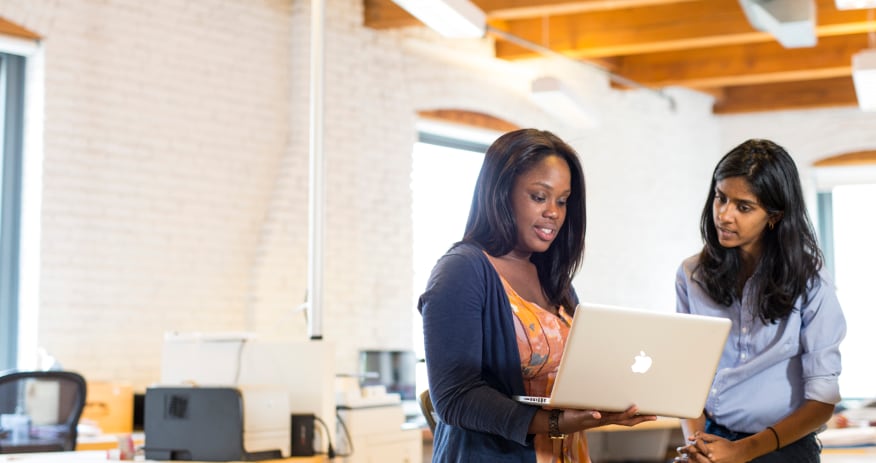 This makes a Northeastern education a dynamic, transformative experience, giving you countless opportunities to grow as a professional and person.
Get Set with a Custom Course Plan
Required Courses
| | | |
| --- | --- | --- |
| | | 3.00 |
| | | 3.00 |
| | | 3.00 |
| | | 3.00 |
| | | 3.00 |
| | | 3.00 |
| | | 3.00 |
Capstone/Thesis
Complete one of the following:
Please Note: Students who are interested in taking HLS 7990 need to first take GST 6109 Basic Field Research.
Elective
Complete one of the following:
| | | |
| --- | --- | --- |
| | | 3.00 |
| | 1.00 | 4.00 |
| | | 3.00 |
| | | 3.00 |
| | | 3.00 |
| | | 3.00 |
| | | 4.00 |
| | | 4.00 |
| | | 4.00 |
| | | 2.00 |
| | | 3.00 |
Concentrations
Students selecting this concentration are only required to take 4 quarter hours of electives:
Note: HLS 6100 and HLS 6120 are recommended to be taken concurrently.
Follow our leaders
Our faculty represents a wide cross-section of professional practices and fields. They serve as mentors and advisors and collaborate alongside students to solve the most pressing global challenges facing established and emerging markets.
"Homeland security has become increasingly essential to communities across the country. Whether we are reacting to global pandemics, natural disasters or terrorist incidents, we need a wide variety of occupations to be ready to respond and to secure those in harm's way." - Jack McDevitt, Faculty Director
Developing a capstone to address the present COVID-19 pandemic with nine of my peers embodied what I love about Northeastern. Everything I learned had a real world application, but the final capstone was an opportunity to solve a problem that no one had ever created a solution for.

Nick Perrotta

Master's in Homeland Security, 2020
Now Let's Talk Admissions
You know where you are headed and you've seen how our program will lead you there. So let's get going. Here's what you need to know before you enroll.
Online application
Statement of purpose (500–1000 words): Identify your educational goals and expectations of the program. Please be aware that Northeastern University's academic policy on plagiarism applies to your statement of purpose.
Professional resumé
Unofficial undergraduate transcripts; official transcripts required at the time of admission
Two letters of recommendation from individuals who have either academic or professional knowledge of your capabilities such as a faculty member, colleague, or mentor, preferably one from your current employer
English language proficiency proof. Students for whom English is not their primary language must submit one of the following:

Official associate or bachelor's degree transcript from an accredited college or university in the U.S., stating degree conferral and date
TOEFL, IELTS, PTE, Duolingo, or NU Global Exam scores
Cost and Tuition
Estimated Total Tuition
This is an estimate based on the tuition rates for Academic Year 2021-2022 and does not include any fees or other expenses. Some courses and labs have tuition rates that may increase or decrease total tuition. Tuition and fees are subject to revision by the president and Board of Trustees at any time. For more detailed information, please visit Student Financial Services.
Application Deadlines
Winter 2022
Recommended Admissions Deadline
Domestic application complete (start date: January 10, 2022)
December 20, 2021
Spring 2022
Recommended Admissions Deadline
Domestic application complete (start date: April 11, 2022)
March 28, 2022
Summer 2022
Recommended Admissions Deadline
Domestic application complete (start date: July 11, 2022)
June 27, 2022
Fall 2022
Recommended Admissions Deadline
Domestic application complete (start date: September 19, 2022)
September 6, 2022
Student Body Profile
Below is a look at where our Political Science and Security alumni work, the positions they hold, and the skills they bring to their organization.
Where They Work

Commonwealth of Massachusetts
Fidelity Investments
State Street
US Army
Liberty Mutual Insurance

What They Do

Business Development
Education
Community and Social Services
Legal
Operations

What They're Skilled At

Public Speaking
Research
Leadership
Microsoft Office
Management
Learn more about Northeastern Alumni on Linkedin.