Take a quick look
We're committed to creating an education as unique as your career path. So, whether your goal is a new career or moving up in your field, our innovative programs will get you going your way.
01
Customize your plan
We work with you to map your path to your goal.
02
Learn from experience
From real-world case studies to employer-based projects, we prepare you to manage what comes next.
03
Choose your focus
Whatever you're passionate about, you'll find the classes to sharpen your specialty.
04
Study anywhere, on your time
Part-time or full-time, we move at your speed, to get you where you're going.
Overview
Today's learning landscape relies increasingly upon the internet in support of blended, online, and mobile learning. The Master Education in eLearning and Instructional Design is a versatile degree that opens a world of professional opportunity in our media rich, digital, networked world. Your coursework prepares you to shape the future of any learning-driven organization, including corporations, nonprofits, higher education institutions, K-12 schools, and government agencies.
Program participants are career professionals whose organizational role involves education. Their workplace settings are wide-ranging: universities, not-for-profits, schools, and even multinational corporations. Their job titles are diverse as well: educator, trainer, professor, human resource expert, technology coordinator, online learning manager, instructional designer, librarian, and consultant, just to name a few. Your program colleagues are diverse, but they share a passion for improving and transforming learning in our technology-rich, internet-connected society.
Our faculty members are nationally recognized award-winning experts known for their excellence as teachers and designers. They focus on helping you develop the knowledge and skills you need to progress your career. Many alumni tell us that they draw from the tools and methods they learned from Northeastern's rigorous curriculum on a daily basis, including the hands-on experience they gain during their coursework. Our program is designed for professionals—educators, higher education staff, counselors, corporate trainers, and HR managers—who seek to increase or improve the use of eLearning in their work, and to advance their workplace leadership in this realm. You are a good fit if …
You work in an educational and/or training support capacity in higher education, nonprofits, lifelong learning, or a corporate setting
You are a classroom educator within K-12 or higher education seeking to increase your ability to design, teach, or manage the development of online and mobile learning
You want to discover new ways to engage with employees and constituents online
You work for a nonprofit or governmental organization that is interested in expanding its involvement in online and mobile learning
You want to transition into a career that involves eLearning
You want to become an expert in next-generation online and mobile learning
More Details
Unique Features
Offers hands-on experience in designing innovative eLearning environments, strategic development, and project creation
Students create an ePortfolio; past program graduates have used their ePortfolios for promotions, job interviews, and doctoral degree applications
Benefit from experiential learning to develop and implement numerous workplace-based eLearning design projects
Online program provides flexibility and interactive experience for working professionals
The Experiential Network (XN) allows students to virtually work on short-term, real-world projects that complement their academic work
Program Objectives
Investigate the many settings where learning design takes place considering the interplay between context and design
Respond innovatively to the opportunities and challenges that are revolutionizing all sectors of education
Design and facilitate learning experiences that draw creatively upon the latest research in the science and art of eLearning
Develop dynamic environments that engage learners in interaction with images, words, videos, and animations
Put learning principles and high-impact practices into action within online and mobile learning scenarios
Forge constructive professional working relationships in a range of professional contexts while responding to the nuances of organizational culture, project demands, and allocated resources
Advance involvement with professional communities, expanding participation and visibility in the field of eLearning design
Develop an online, media-rich portfolio of work that demonstrates professional vision, thoughtfulness, and excellence
Career Outlook
The role of eLearning is expanding exponentially in the education, nonprofit, and corporate sectors. Your degree is versatile and opens up a world of opportunity in learning-driven organizations. The number of students taking at least one online course has now surpassed 7.1 million and represents 33% of all higher education students. You create an online, media-rich portfolio of work that demonstrates your professional vision, thoughtfulness, and excellence. This helps position you as a sought-after eLearning designer who is part of the next generation of leaders in the field.
Experiential / Co-op opportunities
Northeastern's signature experience-powered learning model has been at the heart of the university for more than a century. It combines world-class academics with professional practice, allowing you to acquire relevant, real-world skills you can immediately put into action in your current workplace.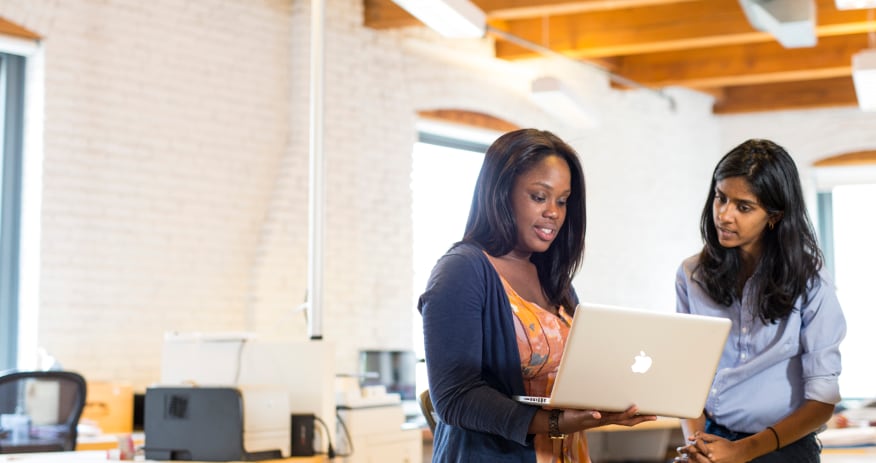 This makes a Northeastern education a dynamic, transformative experience, giving you countless opportunities to grow as a professional and person.
Get Set with a Custom Course Plan
General Requirements
Concentration in eLearning and Instructional Design
Required Courses
Capstone
To be taken last:
Electives
Complete 12 quarter hours of the following:
| | | |
| --- | --- | --- |
| | | 4.00 |
| | | 4.00 |
| | | 4.00 |
| | | 4.00 |
| | | 4.00 |
| | | 4.00 |
| | | 4.00 |
| | | 4.00 |
| | 1.00 | 4.00 |
| | | 4.00 |
| | | 4.00 |
| | | 4.00 |
| | | 4.00 |
| | | 4.00 |
NOTE: EDU 6329 (Connecting Theory and Practice) should be taken at least 2 terms prior to EDU 6225 (Capstone) to allow time for implementing a workplace-based experiential project that you will design as the signature assignment for this course.
Now Let's Talk Admissions
You know where you are headed and you've seen how our program will lead you there. So let's get going. Here's what you need to know before you enroll.
Application Requirements
Online application
Statement of purpose (500–1000 words): Identify your educational goals and expectations of the program. Please be aware that Northeastern University's academic policy on plagiarism applies to your statement of purpose.
Professional resumé
Unofficial undergraduate transcripts; official transcripts required at the time of admission
Two letters of recommendation from individuals who have either academic or professional knowledge of your capabilities such as a faculty member, colleague, or mentor, preferably one from your current employer
English language proficiency proof. Students for whom English is not their primary language must submit one of the following:

Official associate or bachelor's degree transcript from an accredited college or university in the U.S., stating degree conferral and date
TOEFL, IELTS, PTE, Duolingo, or NU Global Exam scores
Financing Requirements
Finance Your Education We offer a variety of resources, including scholarships and assistantships.
How to Apply Learn more about the application process and requirements.
Cost and Tuition
Estimated Total Tuition
This is an estimate based on the tuition rates for Academic Year 2020-2021 and does not include any fees or other expenses. Some courses and labs have tuition rates that may increase or decrease total tuition. Tuition and fees are subject to revision by the president and Board of Trustees at any time. For more detailed information, please visit Student Financial Services.
Application Deadlines
Our admissions process operates on a rolling basis, however we do recommend following the application guidelines below to ensure you can begin during your desired start term.
Spring 2021
Recommended Admissions Deadline:
Domestic application complete (start date: April 12, 2021)
April 2, 2021
Summer 2021
Recommended Admissions Deadline:
Domestic application complete (start date: July 12, 2021)
June 28, 2021
Student Body Profile
Below is a look at where our Education & Learning alumni work, the positions they hold, and the skills they bring to their organization.
Where They Work

Boston Public Schools
Chicago Public Schools
NYC Department of Education
Massachusetts Institute of Technology
Tufts University

What They Do

Education
Community and Social Services
Business Development
Human Services
Entrepreneurship

What They're Skilled At

Teaching
Public Speaking
Curriculum Development
Leadership
Research
Learn more about Northeastern Alumni on Linkedin.