Take a quick look
We're committed to creating an education as unique as your career path. So, whether your goal is a new career or moving up in your field, our innovative programs will get you going your way.
01
Customize your plan
We work with you to map your path to your goal.
02
Learn from experience
From real-world case studies to employer-based projects, we prepare you to manage what comes next.
03
Choose your focus
Whatever you're passionate about, you'll find the classes to sharpen your specialty.
04
Study anywhere, on your time
Part-time or full-time, we move at your speed, to get you where you're going.
The Master of Arts in Strategic Intelligence and Analysis is designed for students who seek careers in the intelligence field, as well as professionals whose agencies or clientele are charged with the acquisition and interpretation of intelligence. Strategic intelligence leaders are committed to reducing uncertainty and providing warnings about potential security and safety threats both nationally and internationally using information from a variety of sources.

Our degree program focuses on providing you with the analytical skills, research techniques, and verbal and written communication expertise to present your findings at the highest level. This program is for students who are looking for the analytical skills needed to identify a challenge or a threat (natural or man-made) and advise policy or decision-makers. With critical and reflective thinking at the forefront of the curriculum, graduates are prepared to make well-reasoned judgments in any situation based on the policies and theories they have learned.
More Details
Unique Features
Learn from real-world experts: Learn directly from a former CIA case officer, former FBI Supervisory Special Agents and CIA analysts. Courses are taught by faculty with extensive experience advising high-level decision-makers. They've contributed to local, state, and national analytics and intelligence efforts.
Flexible learning formats: With courses offered 100% online, on campus in Boston, or a hybrid format, you can complete your degree without putting your life on hold.
Specialize and tailor to your career goals: Choose from one of three concentrations—Analysis for Homeland Security; Intelligence Community Operations and Analysis; or Remote Sensing.
Commitment to advancing innovations in security: Security is one of Northeastern's three research and programmatic focal areas. Our university-wide commitment to guide and advance innovation in security, intelligence, and resilience is bolstered by our dedicated centers and institutes focused on security issues.
Industry-aligned curriculum: Explore the trends in the intelligence community from globalization to liaison agreements. Examine case studies based on current events and recent psychological research and master the key competencies needed to excel in the industry.
Unique Transfer Credit Opportunity
Northeastern recognizes the knowledge and competencies demonstrated by Navy IW-qualified individuals (officer, enlisted, active, or reserve). Individuals with this status have the unique opportunity to accelerate through the Master of Arts in Strategic Intelligence and Analysis by applying this qualification in exchange for transfer credit.
Successful IW-qualified applicants can experience the following:
Will receive 12 quarter hours of transfer credit – a 25% savings in tuition
Will enjoy the convenience of a 100%-online, interactive curriculum or choose to complete classes on ground in Boston
Upon completion of the Master of Arts in Strategic Intelligence and Analysis program, IW-qualified individuals will also receive the coveted 2400 Designation: Strategic Intelligence Sub Specialty Code
Transfer credit is awarded for the following courses: SIA 6050- All-Source Intelligence, SIA 6060- Human Intelligence Operations, SIA 6070- Analysis for Counterterrorism
Contact us today for more information by completing the form on our page.
Experiential / Co-op opportunities
Northeastern's signature experience-powered learning model has been at the heart of the university for more than a century. It combines world-class academics with professional practice, allowing you to acquire relevant, real-world skills you can immediately put into action in your current workplace.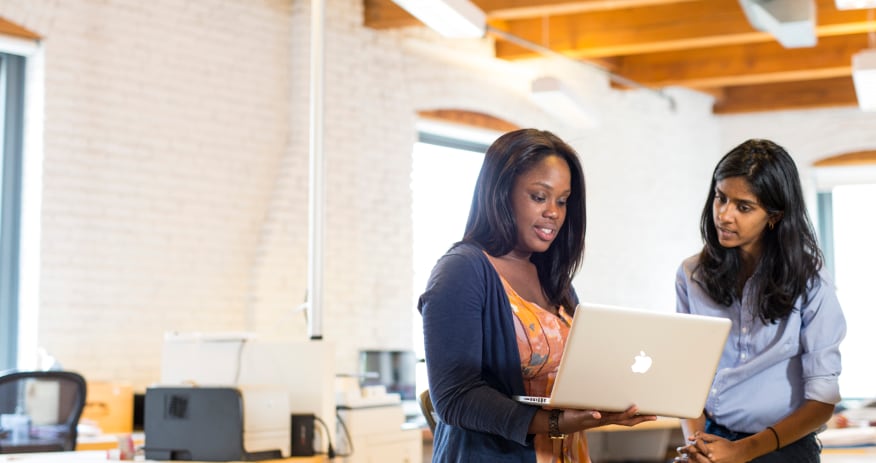 This makes a Northeastern education a dynamic, transformative experience, giving you countless opportunities to grow as a professional and person.
Get Set with a Custom Course Plan
Required Courses
Capstone
Complete one of the following:
Please Note: Students who are interested in taking SIA 7990 need to first take and pass GST 6109 Basic Field Research.
Electives
Complete 6-8 quarter hours from the following:
| | | |
| --- | --- | --- |
| | | 4.00 |
| | | 4.00 |
| | | 4.00 |
| | | 4.00 |
| | | 3.00 |
| | | 3.00 |
| | | 2.00 |
| | | 4.00 |
| | | 4.00 |
| | | 4.00 |
| | | 4.00 |
| | | 4.00 |
| | | 4.00 |
| | | 4.00 |
| | | 4.00 |
Concentrations
Required Courses
Electives
Complete four of the following:
| | | |
| --- | --- | --- |
| | | 3.00 |
| | | 3.00 |
| | | 3.00 |
| | | 3.00 |
| | | 3.00 |
| | | 3.00 |
| | | 3.00 |
| | | 3.00 |
| | | 3.00 |
Now Let's Talk Admissions
You know where you are headed and you've seen how our program will lead you there. So let's get going. Here's what you need to know before you enroll.
Online application
Statement of purpose (500–1000 words): Identify your educational goals and expectations of the program. Please be aware that Northeastern University's academic policy on plagiarism applies to your statement of purpose.
Professional resumé
Unofficial undergraduate transcripts; official transcripts required at the time of admission
Two letters of recommendation from individuals who have either academic or professional knowledge of your capabilities such as a faculty member, colleague, or mentor, preferably one from your current employer
English language proficiency proof. Students for whom English is not their primary language must submit one of the following:

Official associate or bachelor's degree transcript from an accredited college or university in the U.S., stating degree conferral and date
TOEFL, IELTS, PTE, Duolingo, or NU Global Exam scores
Cost and Tuition
Estimated Total Tuition
This is an estimate based on the tuition rates for Academic Year 2021-2022 and does not include any fees or other expenses. Some courses and labs have tuition rates that may increase or decrease total tuition. Tuition and fees are subject to revision by the president and Board of Trustees at any time. For more detailed information, please visit Student Financial Services.
Application Deadlines
Winter 2022
Recommended Admissions Deadline
Domestic application complete (start date: January 10, 2022)
December 20, 2021
Spring 2022
Recommended Admissions Deadline
Domestic application complete (start date: April 11, 2022)
March 28, 2022
Summer 2022
Recommended Admissions Deadline
Domestic application complete (start date: July 11, 2022)
June 27, 2022
Fall 2022
Recommended Admissions Deadline
Domestic application complete (start date: September 19, 2022)
September 6, 2022
Student Body Profile
Below is a look at where our Political Science and Security alumni work, the positions they hold, and the skills they bring to their organization.
Where They Work

Commonwealth of Massachusetts
Fidelity Investments
State Street
US Army
Liberty Mutual Insurance

What They Do

Business Development
Education
Community and Social Services
Legal
Operations

What They're Skilled At

Public Speaking
Research
Leadership
Microsoft Office
Management
Learn more about Northeastern Alumni on Linkedin.